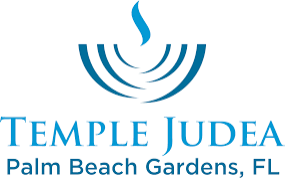 Temple Judea Trip to Israel
Mar 16, 2024 - Mar 28, 2024
Israel's Hidden Secrets

Off-the-beaten path, unique, and fabulous
See Israel like never before with Rabbi Yaron
Enjoy world-class spa accommodations

March 16 - March 28, 2024
Space is limited
Saturday, March 16, 2024
WHEELS UP TO ISRAEL!
Overnight: In-flight
Sunday, March 17, 2024
B'RUCHIM HA'BA'IM ~~ WELCOME TO ISRAEL
Arrive at Ben Gurion International Airport, with assistance from a Makor Educational Journeys representative.
Travel to Tel Aviv-Jaffa
Check in to the hotel.
Rooftop welcome dinner with Jaffa Spoons in Old Jaffa.
Overnight: The Jaffa Hotel, Tel Aviv-Jaffa
Monday, March 18, 2024
TEL AVIV: INNOVATIVE, OFF-BEAT AND CREATIVE
Breakfast at the hotel.
Guided visit to the Peres Center for Peace and Innovation to learn about Israel as the 'Start Up Nation' and late President Shimon Peres' vision for a 'new Middle East.'
Tasting tour in the Levinsky Balkan Market.
Lunch on own, if still hungry.
Graffiti tour in the upbeat Florentine neighborhood to see its remarkable street art and learn about the social-political commentary behind it.
Visit to the Joseph Bau House, hosted by his daughters or granddaughter. Joseph Bau was a Holocaust survivor, the father of Israeli animation and a master forger for the Mossad, whose wedding appears in the film Schindler's List.
Free evening, Dinner on own
Overnight: The Jaffa Hotel, Tel Aviv-Jaffa
Tuesday, March 19, 2024
COASTING TO THE CARMEL
Breakfast at the hotel and check out.
Travel north to the Carmel region.
Guided walk in the Nahal Taninim Nature Reserve.
Gallery tour in the Ein Hod Artist Colony.
Lunch at El Beit Restaurant in the neighboring Arab village of Ein Hud.
Guided tour of Zichron Yaakov, an early Zionist pioneering community.
Check-in to the hotel.
Dinner at the hotel.
Overnight: Carmel Forest Spa, Mt. Carmel
Wednesday, March 20, 2024
CENTURIES OF JEWS AND JUDAISM IN THE LAND
Breakfast at the hotel and check out.
Encounter at Beit Hagefen, an Arab-Jewish cultural center which fosters intercultural dialogue and strives to create shared, egalitarian spaces in the multi-ethnic Haifa.
Explore the Catacombs of Beit Shearim, a former seat of the Sanhedrin and an 'exclusive' Jewish burial site 1,800 years ago.
Explore Tel Megiddo, the archaeological mound (tel), which served as a model for James Michenor's book The Source, including gates, cultic site, stables, granary and water system.
Lunch at Hayogev 8 Farm and Winery, including wine tasting and tour of the ecological farm, and dialogue with a member of the Doron family, the farm's owner-operators.
Dinner at hotel.
Overnight: Carmel Forest Spa, Mt. Carmel
Thursday, March 21, 2024
ENCOUNTERS BETWEEN PEOPLES
Breakfast at the hotel and check out.
Visit the Beit Alfa Ancient Synagogue to see its 1,500 year old mosaic floor and discuss why it features a wheel of the zodiac.
Guided exploration of the ruins of Beit Shean, once a splendid city of the Roman Decapolis.
Guided tour of Bio Bee on Kibbutz Sde Eliahu, a world leader in organic agriculture and biological pest control to see how they are using 'natural solutions' instead of toxic pesticides.
Special program on peace and cross-border cooperation with Israeli General Baruch Spiegel and Jordanian General Monsour Abu Iyad, who served as military advisors to Prime Minister Yitzhak Rabin and King Hussein, counterparts during peace negotiations between Israel and Jordan.
Lunch on Kibbutz Sde Eliahu.
Visit Kokhav Hayarden – Belvoir, a Crusader citadel high above the Jordan Valley, which guarded the eastern borders of the Crusader Kingdom of Jerusalem.
Check in to the Mitzpe Hayamim Hotel in the
Gourmet dinner at Gadi Elias's House in Yesod Hama'alah.
Overnight: Mitzpe Hayamim Hotel, Galilee
Friday, March 22, 2024
ANTIQUITIES, GEOPOLITICS…AND FINE FOOD
Breakfast at the hotel.
Continue to Mitzpe Shalom to look down at the Israeli communities along the Sea of Galilee the way the Syrian army once did.
Explore the recently-opened national park at Susita in the southern Golan Heights, created around the ruins of an ancient Hellenistic-Roman city above the Sea of Galilee.
Visit the ancient synagogue of Um El Kanatir, which has been partially restored using sophisticated digital imaging technology.
Lunch at Belle Ofri, an ecological dairy restaurant built entirely from recycled materials at the Ein Nashut Winery on Moshav Kidmat Zvi.
Return to hotel for free time to relax before Shabbat.
Friday evening Shabbat program in Tzfat with Rabbi Eyal Reiss, followed by dinner in his home.
Shabbat dinner at hotel.
Overnight: Mitzpe Hayamim Hotel, Galilee
Saturday, March 23, 2024 (Erev Purim)
SACRED HILLS, VALLEYS AND A PARADISE FOR BIRDS
Breakfast at the hotel.
Visit the of the Beatitudes, where Jesus delivered the Sermon on the Mount.
Guided tour of Rosh Pina, the first Zionist agricultural community established in northern Israel.
Lunch on own
Guided bird-watching expedition in Agmon Huleh, a 'paradise for birds and people' and Israel's largest wetlands reclamation project, to see thousands of migrating waterfowl come to roost, while riding in a special 'bird blind wagon.'
Dinner at hotel
Purim Celebration at hotel or at local synagogue.
Overnight: Mitzpe Hayamim Hotel, Galilee
Sunday, March 24, 2024 (Purim)
PURIM: SAVING PEOPLE IN DANGER
Breakfast at the hotel and check out.
Attend the AdLoYada – Annual Purim Parade in Holon or other local Purim celebration.
Visit the Marcus National Blood Services Center in Ramle, Israel's new underground blood bank, which will double Israel's emergency blood supply and provide a secure facility to process blood if the country comes under rocket or missile attack (pending approval).
Check-in to the hotel.
Dinner at the hotel.
Evening program at hotel – TBD.
Overnight: Cramim Hotel, Kibbutz Kiryat Anavim, Judean Hills
Monday, March 25, 2024
THE COMPLEXITY OF A CROWDED SPACE
Breakfast at the hotel.
Travel to Jerusalem.
In depth tour of new excavations beneath the Western Wall Plaza which has not yet been opened to the public, guided by a leading archaeologist.
Synagogues in the Jewish Quarter: Guided tour, including visits to the Four Sephardic Synagogues and the restored Hurva Synagogue.
Lunch on own
Free time to shop and explore on own.
Guided visit to the recently renovated Tower of David Museum in Jerusalem's old citadel.
Geopolitical tour of Jerusalem exploring key issues, such as borders, building and settlement infrastructure and Israel's security barrier.
Return to hotel.
Dinner at the hotel.
Overnight: Cramim Hotel, Kibbutz Kiryat Anavim, Judean Hills
Tuesday, March 26, 2024
GREEN LINE, BROWN DESERT, AN ISLAND OF PEACE
Breakfast at the hotel.
Jeep tour in the Judean Desert for stunning lookouts at the cliffhanging George Monastery and Mt. Montar, the hill of the scapegoat, followed by a visit to the Bedouin community at Khan El Akhmar to hear about its uncertain future.
Lunch at a local restaurant.
Enter Bethlehem and begin with a guided walk along the graffiti covered walls of the Barrier/Wall and continue to the Church of the Nativity with a local Palestinian guide.
Proceed to Judhur – Shoarashim – Roots and meet the Israelis and Palestinians of a grassroots project which brings together Palestinians and Jewish settlers in a realistic and unique coexistence dialogue/living project, with Nur Awad, and Rabbi Shaul Yudelman.
Return to the hotel, dinner available at the hotel.
Option of returning to Jerusalem with group for dinner at own expense at MachneYuda Restaurant, transportation provided.
Overnight: Cramim Hotel, Kibbutz Kiryat Anavim, Judean Hills
Wednesday, March 27, 2024
MEMORIES FOR THE FUTURE
Breakfast at the hotel.
Multimedia tour of the Menachem Begin Heritage Center Museum.
Guided visit to the First Temple period Jewish burial site at Ketef Hinnom (immediately behind Begin Center), where archaeologists discovered the oldest biblical text ever found.
Seam Lines and Pens: A literary walk led by Rachel Korazim along social and political seam lines in Jerusalem's Musrara neighborhood and along the former cease fire lines (Green Line), which still demarcate east and west Jerusalem.
Remainder of the afternoon free to pack, explore on own and get in last-minute shopping.
Late check out.
Farewell dinner in local restaurant.
Depart for Ben Gurion International Airport for return flight home.
Overnight: In-Flight
Thursday, March 28, 2024
NEXT YEAR IN JERUSALEM
*Price is based on 18 participants
Price does not include airfare
Hotels:
2 nights in Tel Aviv-Jaffa: The Jaffa Hotel*
2 nights in the western Galilee: Carmel Forest Spa Resort*
3 nights in the Upper Galilee: Mitzpe Hayim Hotel*
3 nights near Jerusalem (Kibbutz Kiryat Anavim): Cramim Resort and Spa* + Late check-out on final day
*pending final confirmations
Land Price Includes:
Assistance upon arrival and departure at Ben Gurion Airport
One Transfer from and one transfer to Ben Gurion Airport per bus
Licensed Israeli Government Tour Educator and trained by Makor – 11 Days
All group Transportation in Israel on a private luxury bus – 11 Days
Hotel Accommodations** per above (including porterage) ** or similar, pending confirmation
All Site Admissions and programs as per the itinerary
Meals

Daily Breakfast
6 Lunches
10 Dinners

Source Materials, Hat, Bag, Map
Water on bus daily – 3 bottles/person/day
All Programming as per the itinerary.
Not Included
Flights
Tips for Guide and Driver
Meals on own and out of pocket expenses
Travel and Medical Insurance (see below for more information)
Expenses incurred in case of required Covid testing during the trip or before departure
VAT for Israeli Citizens
Payment and Refund Schedule
Payment Schedule
Upon Registration — Deposit of $500 per participant
November 15, 2023 — 50% of Total Payment
January 15, 2024 — Full Payment
Refund Schedule
Cancel Before November 15, 2023 — Full Refund
Cancel between November 15, 2023 and January 15, 2024 — 50% Refund
Cancel between January 15 and February 15, 2024 — 25% Refund
Cancel after February 15, 2024 — No Refund
Please Note: This cancellation policy is based on supplier refund parameters. Makor Educational Journeys will make every effort to refund as much of the monies paid as possible, no matter when cancellation takes place.
FOR MORE INFORMATION, PLEASE CONTACT:
Morli Josza, Temple Judea, [email protected], or
Rabbi Misha Zinkow, Makor Educational Journeys North American Representative, [email protected]
TRAVEL INSURANCE INFORMATION
We urge you to purchase cancellation insurance & supplemental medical coverage (which covers pre-existing conditions). This is a smart way to safeguard against life's surprises.
We have made arrangements with SMS-Travel Insurance Center (Israel) of Omaha, Nebraska. SMS has over 25 years of experience as worldwide insurance brokers and can help you choose the policy that best meets your needs. Yonah Engel is our contact person (see below for contact information)
–> Please note regarding the purchase of travel insurance:
most insurance policies require purchase within 21 days of your first payment (your $500 deposit) in order to receive maximum coverage (pre-existing conditions, bankruptcy insurance, etc).
even if you do not yet know the final trip cost (e.g. flights), write down the amount you do know – and then at a later date, the insurance premium can be amended.
trip dates are for the entire period away from home
trip costs are all pre-paid expenses (e.g. airfare + land costs)
Phone number: 1-402-404-5205
Mention promo code: IGT-MAKOR