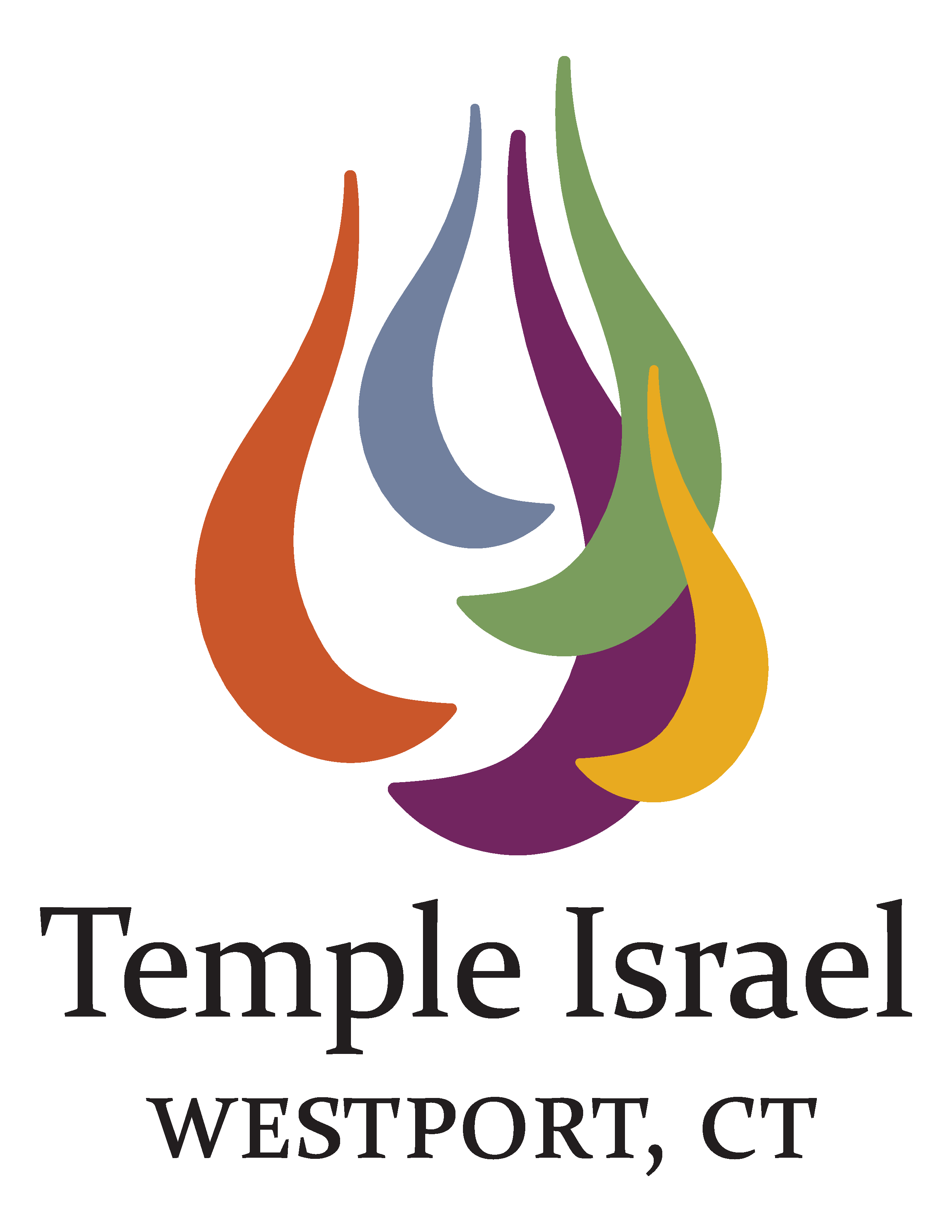 Temple Israel Westport, CT Family Israel Adventure
Dec 20, 2023 - Dec 31, 2023
Led by Temple Israel Clergy
See Tel Aviv, Jerusalem and the Galilee
Connect to the Land, People and State of Israel
Explore your own relationship to Israel and the Jewish People

Wednesday, December 20, 2023
WHEELS UP TO ISRAEL!
Overnight: En Route/In-flight
Thursday, December 21, 2023
B'RUCHIM HA-BA'IM ~ WELCOME TO ISRAEL
Arrive at Ben Gurion International Airport, with assistance from a Makor Educational Journeys representative.
Proceed to Tel Aviv
From atop the Azrieli Tower* with its 360º view of Tel Aviv-Jaffa, see how the dream and vision of a Jewish State has developed physically.
(*Depending on arrival time, there may be time to stop at the Old Jaffa Visitors Center 
Check-in to the hotel
Opening dinner and introduction to the program TBD
Overnight: Tel Aviv, Crowne Plaza Hotel
Friday, December 22, 2023
TEL AVIV: THE BIG ORANGE
Breakfast at the hotel
"Israel Today" with social historian Paul Liptz– a look  behind today's headlines for a peek into Israeli society.
Guided tour The Peres Center for Peace and Innovation promotes peacebuilding between Israel and its neighbors (particularly between Israelis and Palestinians) as well as between Jewish and Arab citizens of Israel and presents the journey from the early days of the State to the Startup Nation of today and beyond.
Lunch on own in the Nachalat Binyamin Arts and Crafts
Return to the hotel to prepare for Shabbat
Kabbalat Shabbat at TBD
Shabbat dinner TBD
Overnight: Tel Aviv, Crowne Plaza Hotel
Saturday/Shabbat December 23, 2023
A TEL AVIV SHABBAT
Breakfast at the hotel
Shabbat services, morning at leisure or Shabbat Torah study
Visit ANU the Museum of the Jewish People, which conveys the fascinating narrative of the Jewish people and the essence of Jewish culture, faith, purpose and deed.
Proceed to Ramla
Lunch on own at Samir's Restaurant in Ramla, a mixed Arab-Jewish city
Travel to Kibbutz Gezer for a program to be arranged by Temple Israel clergy with Kehilat Birkat Shalom
Havdalah
Dinner and evening on own.
Overnight: Tel Aviv, Crowne Plaza Hotel
Sunday, December 24, 2023
HANDS-ON ZIONISM
Breakfast at the hotel and check-out
Social Justice in Action, visit a Leket Farm in Rishon L'Tzion and participate in field gleaning to collect produce for those in need.
In case of inclement weather, pack food at the Ra'anana Leket Distribution Center
Continue to Kibbutz Ein Shemer
At the Old Courtyard at Kibbutz Ein Shemer, get a sense of what kibbutz life was like years ago. Experience being a pioneer and enjoy a tractor ride of the kibbutz to visit a number of different stations connected to the past and present of the kibbutz.

A "pioneer's lunch" is served in authentic tin dishes with a taste of days gone by
Participate in a program at the Ein Shemer Ecological Greenhouse, a mainstay of shared society and dialogue in Israel for close to 40 years, hosted by Avital Geva.
Check-in to the hotel
Dinner at the hotel
Overnight: Kibbutz Nof Ginosar Hotel
Monday, December 25, 2023
"NORTHERN EXPOSURES"
Breakfast at the hotel
Walking tour of Safed, starting at the highest point in the city, the strategically placed 12th century Crusader Citadel (Metsuda). Descend through the Old City with stories and sites about this holy city, from the 16th to the 21st centuries.
Lunch on own in Safed
Ascend to the Golan Heights and travel by jeeps along the Golan Volcanic Way down a route with some spectacular results of geological activity.
Conclude at Bental, a dormant volcano from whose vantage point there are magnificent views of Mt. Hermon, the Syrian side of the Golan Heights and the mountains of southern Lebanon.

Discuss the current Middle East geopolitical situation

Proceed to Kibbutz Ein Zivan for a chocolate-making workshop
Dinner at Hotel
Overnight: Kibbutz Nof Ginosar Hotel
Tuesday, December 26, 2023
SHARED SOCIETY: THEN AND NOW
Breakfast at the hotel and check-out
Visit Sindyanna of the Galilee, an organization led by a team of Arab and Jewish women which works to create social change through Arab-Jewish cooperation. It promotes fair trade and economic opportunities for both Arab and Jewish communities.
Drive through the Carmel Mountains for a visit in Daliyat al Karmel with Druze home hospitality lunch.
Continue along the Trans-Israel Highwaywith selected overlooks into the Palestinian Authority and discussion on the Seam Zone Barrier.
Guided visit through Caesarea, including the Roman Theater, Hippodrome, Promenade and Palace, concluding at the remains of the Crusader city …exploring the relationship between Romans and Jews.
Continue to Jerusalem
Stop at the Goldman Promenade,overlooking the Old City, for an opportunity to recite the traditional Shehecheyanu blessing, upon arrival in Jerusalem, followed by a short introduction to the city (time and weather-permitting)
Check-in to the hotel
Dinner on own
Overnight: Jerusalem, Herbert Samuel Hotel
Wednesday, December 27, 2023
REMEMBERING THE PAST; HOPE FOR THE FUTURE
Breakfast at the hotel
Visit the workshops of Yad Lakashish,  which provide meaningful, creative, and serious artistic and craft expression to Jerusalem's elderly.
Guided visit through the Yad Vashem World Holocaust Remembrance Center complex, the Jewish National Memorial to the six million Jewish victims of the Holocaust, including:

The Avenue of the Righteous
The Holocaust History Museum
The Children's Memorial
Life-affirming concluding ceremony in the Valley of the Communities

Explore the Mahane Yehuda open-air market, where one can see Jerusalem's human tapestry and culinary variety.
Lunch on own in Mahane Yehuda with "Shuk Bite" meal tickets.
From Yemin Moshe along the Jerusalem Seam Zone: A guided walking and bus tour that starts in Yemin Moshe, the first Jewish neighborhood outside the Old City and continues to some of the civilian neighborhoods that became part of Jerusalem's "security belt" after the 6-Day War.
Meet Kids 4 Peace, one of the most successful co-existence projects in the Middle East.
Dinner on own
Night walk through the Old City, concluding with a guided visit through the Western Wall Tunnel, concluding at the Kotel (Western Wall)
Return to hotel
Overnight: Jerusalem, Herbert Samuel Hotel
Thursday, December 28, 2023
MASADA AND THE DEAD SEA
Breakfast at the hotel
Proceed to the Dead Sea Region
Short hike to Ein Gedi Synagogue for B'not Mitzvah ceremony* (*or at Masada, pending confirmation)
Continue to Masada and ascend by cable car for a guided visit through the site and explore the symbolism and questions that arise from the Masada story and their implications for Jewish life today.
Continue to an Ein Bokek hotel for an opportunity to float in the Dead Sea and swim in the hotel pool
Return to Jerusalem
Dinner on own
Meet with an organization composed of Israelis and Palestinians seeking an end to bloodshed through dialogue.
Overnight: Jerusalem, Herbert Samuel Hotel
Friday, December 29, 2023
LAYERS OF JERUSALEM
Breakfast at the hotel
Drive to the Kidron Valley for a guided visit through the new excavations in the City of David, concluding with a walk through the new tunnel from the City of David to the Jerusalem Archaeological Park
Guided visit through the Jewish Quarter, including the Cardo, Hurva Square, the 4 Sephardi synagogues and the Broad Wall
Lunch and afternoon on own
Kabbalat Shabbat TBD
Shabbat dinner TBD
Overnight: Jerusalem, Herbert Samuel Hotel
Saturday/Shabbat, December 30, 2023
A JERUSALEM SHABBAT
Morning at leisure or One of the options below:
Option 1: Guided walk exploring the multi-ethnic weave of the Old City, including a visit to the Church of the Holy Sepulchre in the Christian Quarter and concluding at the Austrian Hospice on the edge of the Muslim Quarter
Option 2: Guided walking tour through some of the early neighborhoods of Jerusalem's "New City:" Yemin Moshe, German Colony, Talbieh, Rehavia
Lunch on own
Visit the Israel Museum to see the Shrine of the Book, which houses the Dead Sea Scrolls and the miniature Model of Jerusalem, as it was during the Second Temple period, among other fascinating exhibits.
Havdalah
Farewell dinner TBD
Depart for Ben Gurion International Airport for the return flight home.
Overnight: In-flight
Sunday, December 31, 2023
ARRIVAL TO UNITED STATES
"Next Year in Jerusalem!"
*Price is based on a minimum of 15 paying participants.
Price does not include airfare.
Hotels:
3 nights in Tel Aviv: Crowne Plaza Hotel
2 nights in Upper Galilee: Kibbutz Nof Ginosar Hotel
4 nights in Jerusalem + late check-out on December 30: Herbert Samuel Hotel
Land Price includes:
Assistance upon arrival and departure at Ben Gurion Airport for one group flight
One Transfer from and one transfer to Ben Gurion Airport for one group flight
Licensed Israeli Government Tour Educator and trained by Makor – 10 days
All group Transportation in Israel on a private luxury bus – 10 days
Hotel Accommodations as above *or similar, pending confirmation
Meals

Breakfast daily
4 Lunches
6 Dinners

Source Materials, Makor Educational Journeys Hat, Bag, Map
Water on bus daily
All Site and Program fees
Porterage at hotels
Credit card fees
Not Included:
Flights
Tips for Guide and Driver (recommended $8 per day for guide, $4 per day for driver)
Meals on own and out of pocket expenses
Travel and Medical Insurance
Potential costs stemming from Covid-19 regulations at the time of travel (ex: PCR)
PAYMENT AND REFUND SCHEDULE
Payment Schedule
Upon Registration — Deposit of $500 per participant
September 1, 2023 — 50% of Total Payment
November 15, 2023 — Full Payment
Refund Schedule
Cancel Before September 1, 2023 — Full Refund
Cancel between September 1 and November 15, 2023 — 75% Refund
Cancel between November 15 and December 5, 2023 — 50% Refund
Cancel after December 5, 2023 — No Refund
FOR MORE INFORMATION
Rabbi Elana Nemitoff-Bresler, [email protected]
Rabbi Michael Friedman, [email protected]
Rabbi Misha Zinkow, [email protected]; 833-GoMakor (Eastern Time Zone)
TRAVEL INSURANCE INFORMATION
We urge you to purchase cancellation insurance & supplemental medical coverage (which covers pre-existing conditions). This is a smart way to safeguard against life's surprises.
We have made arrangements with SMS-Travel Insurance Center (Israel) of Omaha, Nebraska. SMS has over 25 years of experience as worldwide insurance brokers and can help you choose the policy that best meets your needs. Yonah Engel is our contact person.
Please note regarding the purchase of travel insurance:
most insurance policies require purchase within 21 days of your first payment in order to receive maximum coverage (pre-existing conditions, bankruptcy insurance, etc).
even if you do not yet know the final trip cost (e.g. flights), write down the amount you do know – and then at a later date, the insurance premium can be amended.
trip dates are for the entire period away from home
trip costs are all pre-paid expenses (e.g. airfare + land costs)
Phone number: 1-402-404-5205
Mention promo code: IGT-MAKOR
Please contact Rabbi Nemitoff-Bresler for Flight Information