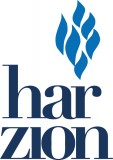 Temple Har Zion
Feb 19, 2024 - Feb 29, 2024
Har Zion Intergenerational Journey in Israel
Experience Tel Aviv, Jerusalem and the Galilee
Connect to the Land, People and State of Israel
Explore your own relationship to Israel and the Jewish People
Monday, February 19, 2024
WHEELS UP TO ISRAEL!
Depart Toronto for Israel.
Overnight: En route~In flight
Tuesday, February 20, 2024
B'RUCHIM HA-BA'IM ~ WELCOME TO ISRAEL
Arrive at Ben Gurion International Airport, with assistance from a Makor Educational Journeys representative.
Lunch at Halbrecht Farm, a center for learning, growing and cooking tasty, natural and varied foods, and which connects visitors to nature, land, aromas and flavors.
Guided visit through the remains of the Roman city of Caesarea, followed by a walk along the beach to the newly-renovated Crusader city and port.
OR
Travel to Tzippori for a guided visit through this once-thriving city, where Jews and non-Jews lived side by side and where the Mishna was codified some 1700 years
Continue north
Check-in to hotel
Opening dinner and introduction to the journey, at the hotel.
Overnight: Safed, Ruth Hotel
Wednesday, February 21, 2024
NORTHFACING
Breakfast at the hotel.
Walking tour of Safed, starting at the highest point in town, the strategically placed 12th c. Crusader Citadel. Descend to the Old City with stories and sites relating to Jewish mysticism and modern Israel.

Time on own in the Artists Colony

Enjoy a 4X4 Jeep Ride through the Golan Heights, with its green fields, farmlands and volcanic mountains, alongside borders and former battlefields.

Lunch on own at Kibbutz Ein Zivan

Adults: Wine tasting
Youth: Chocolate-making
Conclude the day atop Mount Bental, a dormant volcano from whose vantage point one has magnificent views of Mount Hermon, the Syrian side of the Golan Heights and the mountains of southern Lebanon
Dinner at the hotel
Overnight: Safed, Ruth Hotel
Thursday, February 22, 2024
A GALILEAN MOSAIC
Breakfast at the hotel.
Travel along part of the "Blue Line," the Lebanon-Israel armistice-line, for a first-hand understanding of the history and geopolitics of Israel's northern border.
Ride the cable car to the grottos at Rosh Hanikra, for an opporutnity to walk through the naturally-hewn grottos on the shores of the Mediterranean.
Continue to the Jewish-Arab city of Akko/Acre, for a guided visit through the ancient and contemporary, exploring the mosaic of Abrahamic faiths and their juxtaposition with the old and new, including the Underground Crusader city.

Lunch on own in Akko/Acre

Mavrhatey (My Light): In a full-size Ethiopian gojo (hut), receive an insight into the aliyah experience of Ethiopians and Ethiopian-Jewish culture. Taste the traditional injera sourdough flatbread, participate in the preparation of Ethiopian coffee, and enjoy Ethiopian-Jewish music.
Dinner at the hotel
Overnight: Safed, Ruth Hotel
Friday February 23, 2024
A CRACK IN THE EARTH
Breakfast at the hotel and check-out
Travel through the Great Rift Valley.
Stop at Eretz Beresheet (Genesis Land) on the way to Jerusalem to be greeted by Eliezer and led on the back of a camel into the "Tent of Abraham" and a Biblical lunch.
Proceed to the Haas Promenade for an overview and introduction to Jerusalem, and an opportunity to recite "Shehechayanu," traditionally recited when arriving to Jerusalem.
Check-in hotel
Travel to Modi'in
Shabbat services with Kehilat Yozma followed by home hospitality for Shabbat dinner.
Overnight: Jerusalem, Leonardo Plaza
Saturday, February 24, 2024
MASADA AND THE DEAD SEA
Early breakfast at the hotel.
Proceed to the Dead Sea
Ascend Masada via cable car or on foot for a guided visit through the site and an exploration of the symbolism and questions that arise from the Masada story and their implications for Jewish life today.
Ride the cable car down and continue to Ein Bokek for an opportunity to float in the Dead Sea and swim in the hotel pool, followed by lunch.
Return to Jerusalem
Havdalah
Dinner and evening on own
Overnight: Jerusalem, Leonardo Plaza
Sunday, February 25, 2024
LAYERS OF JERUSALEM
Breakfast at the hotel.
Enter the Old City via the Jaffa Gate and walk along the rooftops of the Old City to the Western Wall, followed by a guided visit through the Western Wall Tunnel.
Walk to the Jewish Quarter of Jerusalem's Old City, with its archaeological remains that date back 3000 years to the days of the First Temple, including the Nea Church, the biblical and Hasmonean remains in the open Cardo and the Broad Wall.

Lunch on own in the Jewish Quarter

Continue through the Old City bazaars to the Church of the Holy Sepulchre, containing the last 5 Stations of the Cross, traditionally believed to be the site of Golgotha, where Jesus was crucified
Dinner on own
View the Night Spectacular at Tower of David, which tells the story of Jerusalem with light and music
Overnight: Jerusalem, Leonardo Plaza
Monday, February 26, 2024
IN REMEMBRANCE IS THE SECRET TO REDEMPTION
Breakfast at the hotel.
Guided visit through the Yad Vashem World Holocaust Remembrance Center complex, the Jewish National Memorial to the six million Jewish victims of the Holocaust, including:

The Avenue of the Righteous
The Holocaust History Museum
The Children's Memorial

Proceed to the Machane Yehudah open air market, one of the most colorful and famous markets in the Middle East.

Lunch on own in Machane Yehuda

Tour the Nachlaot neighborhoods, which were planned to accommodate the Yemenite, Kurdish, Jerusalem Sephardi, Greek and Galician Jews, each with their own synagogue and each housed within a walled compound built around a common courtyard and a water cistern in the center.
Rest of the day on own
Overnight: Jerusalem, Leonardo Plaza
Tuesday, February 27, 2024
DIGGING THE PAST
Breakfast at the hotel and check-out
Proceed toward the Mediterranean coast.
Become an archaeologist for a day and take part in the ongoing dig at Beit Guvrin, where hundreds of caves that served as storerooms, burial crypts and safe havens date to the time of the Phoenicians.
Continue to Jaffa, with its storied past, outstanding hummus and unique Flea Market, and walk through the ancient port, with views of historic landmarks.
Check-in hotel
Dinner and evening on own
Overnight: Tel Aviv, Dan Panorama
Wednesday, February 28, 2024
TEL AVIV VIBES
Breakfast at the hotel.
Guided visit in the Palmach Museum, which follows the story of the pre-state elite fighting unit and their struggles and triumphs in helping to create the State of Israel
From Hebrew City to Hebrew State: Walk the Tel Aviv "Independence Trail" that begins with the founding of Tel Aviv in 1909 and ends with the establishment of Israel in 1948.
Lunch on own
Begin with a short tour in the trendy Tel Aviv neighborhood of Florentin, to explore new and daring Israeli graffiti artists. Continue to the "Tiny, Tiny" art gallery, where a professional graffiti artist teaches the creative techniques and secrets behind graffiti art. Make a T-shirt or canvas to take home.
Rest of the afternoon at leisure
Farewell Dinner – Restaurant TBA
Overnight: Tel Aviv, Dan Panorama
Thursday, February 29, 2024
L'HITRA'OT~'TIL WE MEET AGAIN
Breakfast at the hotel.
Depart for Ben Gurion International Airport for return flight home
Arrival in Canada
*Price is based on a minimum of 20 paying participants.
Price does not include airfare.
HOTELS:
3 nights in Safed, Hotel Ruth
4 nights in Jerusalem, Leonardo Plaza Hotel
2 nights in Tel Aviv, Dan Panorama Hotel
LAND PRICE INCLUDES:
Assistance upon arrival and departure at Ben Gurion Airport for one group flight
One Transfer from and One Transfer to Ben Gurion Airport
Licensed Israeli Government Tour Educator trained by Makor
All group Transportation in Israel on a private luxury bus
Hotel Accommodations per above ** or similar, pending confirmation
Source Materials, Hat, Bag, Map
Water on bus daily – 3 bottles per person per day
Porterage at hotels
All Site Admissions and programs as per the itinerary
Meals
Breakfast daily
2 Lunches
5 Dinners
NOT INCLUDED:
Flights
Tips for Guide and Driver
Meals on own and out of pocket expenses
Travel and Medical Insurance
PAYMENT AND REFUND SCHEDULE
Payment Schedule
Upon Registration — Deposit of $500 per participant
October 15, 2023 — 50% of Total Payment
December 15, 2023 — Full Payment
Refund Schedule
Cancel Before October 15, 2023 — Full Refund
Cancel between October 15, 2023 and December 15, 2023 — 50% Refund
Cancel between December 15 and January 15, 2024 — 25% Refund
Cancel after January 15, 2024 — No Refund
Please Note: This cancellation policy is based on supplier refund parameters. Makor Educational Journeys will make every effort to refund as much of the monies paid as possible, no matter when cancellation takes place.
FOR MORE INFORMATION, PLEASE CONTACT:
Rabbi Cory Weiss, Temple Har Zion, [email protected] or
Rabbi Misha Zinkow, Makor Educational Journeys North American Representative, [email protected],
TRAVEL INSURANCE INFORMATION
We urge you to purchase cancellation insurance & supplemental medical coverage (which covers pre-existing conditions). This is a smart way to safeguard against life's surprises.  Contact your insurance agent.
–> Please note regarding the purchase of travel insurance:
most insurance policies require purchase within 21 days of your first payment (your $500 deposit) in order to receive maximum coverage (pre-existing conditions, bankruptcy insurance, etc).
even if you do not yet know the final trip cost (e.g. flights), write down the amount you do know – and then at a later date, the insurance premium can be amended.
trip dates are for the entire period away from home
trip costs are all pre-paid expenses (e.g. airfare + land costs)
There is no reserved block of seats for this journey; kindly make your own flight plans with a travel agent or on the Internet. However, Rabbi Weiss will be flying on the Air Canada itinerary below, but you are free to choose your own carrier. If you choose another carrier/itinerary, Makor will meet everyone who arrives at Ben Gurion Airport within an hour after the arrival of the Air Canada flight. All others will be responsible for your own transportation to meet the group at the beginning of the trip in Safed. Makor will bring the entire group to Ben Gurion Airport at the conclusion of the journey on February 19. With questions, please contact Rabbi Misha Zinkow: [email protected]
Toronto to Tel Aviv
Tel Aviv to Toronto
February 19
Air Canada
AC 080, departs YYZ at 4:35 PM, arrives Tel Aviv (TLV) at 10:10 AM, next day (February 20)
February 29
Air Canada
AC 081, departs TLV at 11:55 AM, arrives YYZ  at 5:10 PM, same day.
February 29
Air Canada
AC 081, departs TLV at 11:55 AM, arrives YYZ  at 5:10 PM, same day.