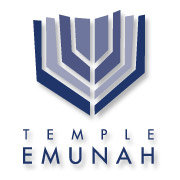 Temple Emunah
Apr 13, 2021 - Apr 25, 2021
Led by Rabbi David Lerner & Director of Congregational Learning Me'ir Sherer
Congratulations...We've filled one bus
We only need another 24 people to fill another one...
~~~~~~~~~~~~~~~~~~~~~~~~~~~~~~~~~~
REGISTER NOW



Tuesday, April 13, 2021
DEPARTURE
Departure from the U.S. to Israel.
Overnight: In flight
Wednesday April 14, 2021
ARRIVAL AND WELCOME TO ISRAEL
Arrive at Ben Gurion International Airport, with assistance from a Makor Educational Journeys representative.

Opportunity to change money
Collect pre-ordered SIM card

Drive to Tel Aviv.
Yom Hazikaron memorial ceremony at the Dolphinarium.
Yom Hazikaron to Yom Haatzmaut transition ceremony.
Welcome dinner at the hotel.
Optional walk around Tel Aviv to celebrate Independence Day with street bands, fireworks and Tel Avivians of all ages.
Overnight: David InterContinental Hotel, Tel Aviv
Thursday April 15, 2021
TO THE FIRST HEBREW CITY IN 2000 YEARS
Breakfast at the hotel.
Optional run
Tefillah Chagigit
OPTION 1
Yom Ha'atzamaut Family Rowathon along the Yarkon River (row boating).
OPTION 2
Graffiti tour in Florentine.
OPTION 3
Bike along the Tel Aviv Promenade.
EVERYONE TOGETHER
Depart for the Judean Lowlands and board jeeps for a ride through the Lowlands, following in the footsteps of pre-state Palmach fighters in their quest to keep Jerusalem connected to the coastal plain during the War of Independence.
Continue to Ramat Avisrur for a traditional Yom Haatzmaut BBQ (late lunch) overlooking the coastal plain.
Return to Tel Aviv.
Free time and dinner on own.

Evening options – cultural program or optional Tel Aviv by Night tour
Overnight: David InterContinental Hotel, Tel Aviv
Friday April 16, 2021
BEN GURION'S DREAM: IN TEL AVIV AND THE NEGEV
Breakfast at the hotel.
Check out and depart the hotel.
Family Photo Safari in Neve Zedek.
Visit Nahalat Binyamin Arts and Crafts Market and outdoor Carmel Fruit and Vegetable Market, with lunch on own.
Depart north.
Visit Zichron Yaakov, including a guided visit to the Aaronson House – Nili pre-WWI Spy Museum.
Continue to Haifa.
Check in to the hotel and prepare for Shabbat.
Shabbat candle lighting at 6:41 pm with group photo.
Drive to Kehilat Moriah.
Kabbalat Shabbat with Kehilat Moriah and Rabbi Dubi Hayun.
Festive Shabbat dinner with Kehilat Moriah.
Overnight: Dan Carmel Hotel, Haifa
Shabbat (Saturday) April 17, 2021
SHABBAT TOGETHER
Breakfast at the hotel.
Opportunity for morning massage, morning run, yoga, meditation (7:00-10:00 am)
Creative Shabbat Morning Tfilah on Mount Carmel.
Kiddush.
Festive Shabbat lunch at the hotel.
Free time — optional walking tour of Haifa, including Baha'i Gardens.
Late afternoon learning session with Rabbi Lerner and Me'ir Sherer.
Seudah Shlishit with invited Partnership guests.
Havdalah at 7:50 pm.
Melavah Malka and activity with the Masorti movement.
Overnight: Dan Carmel Hotel, Haifa
Sunday April 18, 2021
A MOSAIC OF ISRAELI SOCIETY
Breakfast at the hotel and check out.
Full morning partnership program with the Boston Haifa Connection – TBD.
Lunch on own.
Guided visit through the once-thriving city of Zippori, where Jews and non-Jews lived side by side and where the Mishna was codified some 1700 years ago, with parallel programming for adults and kids/youth (including mosaic making and pottery repair for kids/youth)
Drive to Kibbutz Ginosar.
Check in to the hotel.
Dinner at the hotel.
Group evening activity in the hotel // speaker for adults.
Overnight: Nof Ginosar, Sea of Galilee
Monday April 19, 2021
NORTHERN EXPOSURES
Breakfast at the hotel.
Drive to the northern Galilee.

Adults: Visit Zarit for a geopolitical briefing overlooking Lebanon, and a conversation on Israel's relationship with Lebanon.
Kids and Youth: Orienteering program at Mount Adir.
Possible IDF Base visit.

Visit the Adir Winery and cheese farm.
Drive across the Galil to Safed.
Lunch on own en route.
Guided visit through Safed—the alleyways, ancient synagogues, market, and artist colony, using the stories of the mystics as a guide, followed by
Adults: Visit the grave of the great mystic Rabbi Isaac Luria (The Ari)
Youth: The Israel Lens 1 — an exploration of Safed with camera/smartphone in hand as the kick-off of the Jewish Lens Photographic Program
Return to hotel to relax and change.
Boat ride and dinner at Decks on the Kinneret.
Return to hotel.
Overnight: Nof Ginosar, Sea of Galilee
Tuesday April 20, 2021
NATURE, SECURITY, SPIRITUALITY
Breakfast at the hotel and check out.
OPTION 1: Out and About in the Land of Israel 
Hike down the Arbel Cliff, which overlooks the Sea of Galilee and was a Jewish stronghold before being conquered by the Roman armies 2,000 years ago.
Stop at Kibbutz Degania, the first Kibbutz, and visit the Galita Chocolate Factory for a glimpse into the lives of the early Zionist pioneers and a chocolate-making workshop.
Lunch on own en route.
Continue to Gan HaShlosha National Park, also called Sachne, named by Time Magazine as one of the world's 20 most beautiful parks, and consider a swim in the natural waters of a site that some say is the original "Garden of Eden."
OPTION 2: In Search Peace or Pieces
Geopolitical realities in and around Israel
Drive along the Jordan River and stop at the new Jordan River Gateway Free Trade Zone under construction, a site that when finished is expected to be a game changer both with regard to Israel's relationship with Jordan and commerce with the Arab world.
Lunch on own en route.
My Palestine, Drive to Rawabi, the new Palestinian city north of Ramallah, for a glimpse at this unique project, a synthesis between private enterprise and public resources to create one of the anchors of the future Palestinian State, including a meeting and dialogue with developer, Bashar el Masri.
Visit the Palestinian town of Taybeh for a visit to the Taybeh Brewery and a conversation with the Khouri family who returned to Taybeh after the Oslo Accords.
All
Drive to Jerusalem.
Shehecheyanu atop the Haas Promenade overlooking the lights of Old City of Jerusalem, with an overview of Jerusalem and a welcome ceremony.
Check in to the hotel.
Dinner and evening on own.
Overnight: Orient Hotel, Jerusalem
Wednesday April 21, 2021
JEWISH RESPONSIBILITY, YESTERDAY AND TODAY
OPTION I – The Dead Sea and Masada 
Ascend Masada (by cable car or the snake path), once Herod's Mountain Fortress and later a stronghold of Jewish Zealots who fought the Romans 2000 years ago, for an exploration of its meaning in modern Israel, as well as some of the outstanding efforts in recent years to renew the Roman mosaics and frescos, with a historo-drama by the youth and children.
Descend Masada and drive to Ein Bokek for an opportunity to float in the Dead Sea and use the spa facilities, with lunch.
On the way back to Jerusalem, stop at Eretz Beresheet (Genesis Land), with the mountains of Jordan as the backdrop, and be invited into Abraham's tent for a chance to "catch up," followed by a camel ride through the desert.
OPTION II – The Caves of Beit Guvrin 
Drive to Beit Guvrin in the Judean Lowlands.
Take part in an active dig in Tel Maresha, excavating remains from the days of the Greeks 2,300 years ago and the Hasmonean Maccabees who came after them, followed by an opportunity for spelunking through the caves. (alternate large cave visit possible for those who prefer)
Lunch en route back to Jerusalem.
Dinner and evening on own.
Overnight: Orient Hotel, Jerusalem
Thursday April 22, 2021
B'NAI MITZVAH ON THE LAYERS OF JERUSALEM
Breakfast at the hotel.
Tfilat Shaharit and B'nai Mitzvah service at the Egalitarian Kotel – Robinson's Arch, followed by a guided visit through the Davidson Archaeological Garden, led by the B'nai Mitzvah.
Stop at the Kotel (Western Wall) for a reflection by Rabbi Lerner, followed by time for meditation and prayer.
Guided visit through the Western Wall Tunnel, including the as yet unopened Roman Theater that was covered for almost 2000 years.
Lunch on own.
OPTION I
Special family program at the Israel Museum, focusing on the Jewish Life, Archaeology and Contemporary Design exhibits, in conjunction with the chief curator and the youth wing.
OPTION II
Visit the Jerusalem YMCA and participate in a Jewish-Christian-Muslim Youth Chorus workshop.
OPTION III
Drive to the Modiin region for a short nature hike and rappelling down the Shilat Cliff.
ALL OPTIONS
Return to the hotel with free time for rest and relaxation.
Special program at Beit Alliance, innovation and creativity hub next to the shuk (Machane Yehuda), followed by dinner on own in the shuk.
Overnight: Orient Hotel, Jerusalem
Friday April 23, 2021
MEMORIES FOR THE FUTURE
Breakfast at the hotel.
Adults: The Memory of the Holocaust in contemporary State of Israel, dialogue with Rachel Korazim.

Youth: The Israeli Lens II, in the vicinity of the hotel.

Visit Yad Vashem, the national memorial to the six million Jews killed in the Holocaust, including the Avenue of the Righteous, with parallel programming for adults and youth, as well as an opportunity for return visitors to visit the Archives, Art Museum, Room of Great Questions and Not Child's Play.
Children: Special program at the Israel Museum Youth Wing.
Continue to Machane Yehudah open air market as Jerusalemites prepare for Shabbat, with Israel Lens III, followed by a walk through Israel's most pluralistic neighborhood, Nachlaot, with lunch on own.
Shabbat candle lighting at 6:32 p.m.
Kabbalat Shabbat overlooking the Kotel in the Old City.
Shabbat dinner at the hotel.
Overnight: Orient Hotel, Jerusalem
Shabbat, April 24, 2021
SHABBAT IN JERUSALEM
Breakfast at the hotel.
Shabbat morning services.
Lunch at the hotel.
Depart for the Old City of Jerusalem for a guided walk from Jaffa Gate along the rooftops of the Old City for a bird's eye view of the Temple Mount and continue into the Jewish Quarter for a scavenger hunt through Hurva Square, exploring Jewish life 2000 years ago and today, followed by      an optional tour of the Christian Quarter.
Additional adult options:
Agnon in Jerusalem – Walk through the streets of central Jerusalem, using the writings of Shmuel Yosef Agnon, Israel's first Nobel Laureate as a guide, exploring the Jerusalem of over 100 years ago, its differences and similarities to today.
The Poet and the Windmill – Guided walk through Yemin Moshe with the poetry of Yehudah Amichai.
The Israel Museum – Visit the Israel Museum, its model of Jerusalem during the days of the Second Temple and the Dead Sea Scrolls, followed by an opportunity to visit the Jewish Life and Living, Archaeology, Israeli Art and Design exhibits and much more.
The German Colony of Jerusalem – Walk through the German Colony, built by the German Templars in the late 1800's, with their unique buildings and stories that have become part of Jerusalem's lore.
Christian Jerusalem – Guided visit through the Christian Quarter, including part of the Via Dolorosa and the Church of the Holy Sepulchre.
Guided walk to the Hill of Mistaken Identities, where nothing is what it seems – at Mount Zion.
 Youth Option
 Shabbat treasure hunt in the Old City.
 Everyone
Free time for rest and relaxation.
Seudat Shlishit at the hotel.
Concluding program and sharing: What this Experience has Meant to Me.
Havdalah overlooking the Old City (7:52 pm).
Depart for Ben Gurion Airport.
Overnight: In flight

Sunday April 25, 2021
ARRIVAL BACK HOME
*Program is subject to change, pending confirmations.
* Based on 35 full-paying participants.  Prices do not include flights.
Pricing Structure:
Please find price variations for various family configurations.  All rooms are based on double occupancy (2 full-paying people sharing).  Discounts begin with a 3rd person.


Hotels:​
2 nights David Intercontinental Hotel, Tel Aviv
2 nights Dan Carmel Hotel, Haifa
2 nights Nof Ginosar, North
5 nights Orient Hotel, Jerusalem
Land Price Includes:
Assistance upon arrival and departure at Ben Gurion Airport for group flight
One group transfer from and one transfer to Ben Gurion Airport
Licensed Israeli Government Tour Educator and trained by Makor – 11 days
Makor Youth Counsellor – 11 days
All group Transportation in Israel on a private luxury bus – 10 days
Hotel Accommodations per above ** or similar, pending confirmation
All Site Admissions and programs as per the itinerary.
Meals

Breakfast daily
4 lunches
7 dinners

Source Materials, Hat, Map
Water on bus daily – 3 bottles per person per day
Porterage at hotels
Not Included:
Tips for Guide, Youth Counsellor, Field Coordinator and Driver
Meals on own and out of pocket expenses
Travel and Medical Insurance
Flights
Payment and Refund Schedule
Payment Schedule
Upon Registration — Deposit per participant – NON-Refundable
April 1, 2020 — 50% of Total Payment
November 1, 2020 — Full Payment
Refund Schedule
Cancel before April 15, 2020 — 50% Refund
Cancel between April 15 and November 1, 2020 — 25% Refund
Cancel after November 1, 2020 — No Refund
For more information, please contact Yaara at yaara@igt.co.il
Travel Insurance:
We urge you to purchase cancellation insurance & supplemental medical coverage (which covers pre-existing conditions). This is a smart way to safeguard against life's surprises.
We have made arrangements with SMS-Travel Insurance Center (Israel) of Omaha, Nebraska. SMS has over 25 years of experience as worldwide insurance brokers and can help you choose the policy that best meets your needs. Yonah Engel is our contact person.
​
Please note:
most insurance policies require purchase within 21 days of your first payment in order to receive maximum coverage (pre-existing conditions, bankruptcy insurance, etc).
even if you do not yet know the final trip cost (e.g. flights), write down the amount you do know – and then at a later date, we can amend the insurance premium.
trip dates are for the entire period away from home
trip costs are all pre-paid expenses (e.g. airfare + land costs)
Email: yonah@travelinsuranceisrael.com
Phone number: 1-402-404-5205
Mention promo code: IGT-MAKOR
Stay tuned for information on the group flights