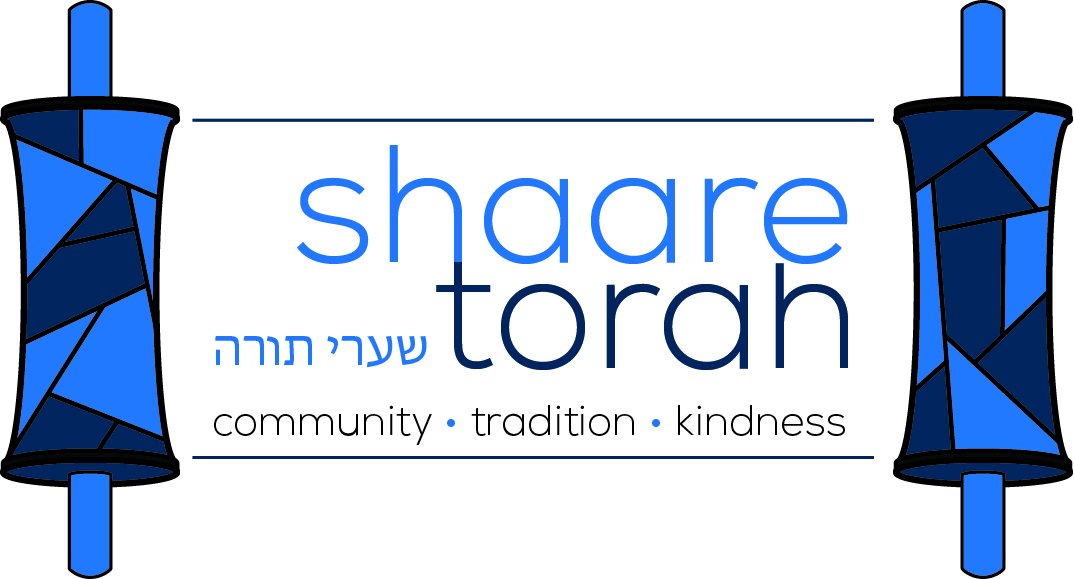 Shaare Torah Israel Adventure (with optional Eilat/Petra Extension)
Jun 24, 2019 - Jul 3, 2019
Led by Rabbi Jacob Blumenthal

Monday, June 24, 2019
Welcome - Bruchim HaBaim Exploring Roots: Land and People
Arrival from the United States/Eilat.

Neot Kedumim, the Biblical Landscape Reserve, is a living museum of Israel's "green archaeology" for an interactive introduction to ecological awareness as expressed in Jewish tradition and heritage tied to the Land and the People of Israel.

Proceed to Tel Aviv

Check in to hotel. Time for rest and relaxation.

Festive welcome dinner at a Tel Aviv restaurant.
Overnight: Dan Panorama Hotel, Tel Aviv
Tuesday, June 25, 2019
Innovation & Ingenuity
Breakfast at the hotel.

Walking tour along the Tel Aviv Promenade to Jaffa, followed by a guided tour through the Old City of Jaffa, tracing its story from the days of the Bible through the newly developed Jaffa Port.

Travel to Rehovot.

Underground Bullet Factory at the Ayalon Institute.  Discover how the Jews who had no weapons and no ammunition found a way to make bullets under the nose of the British who severely punished those caught making weapons.  Hear the story how this helped the Israeli Army (IDF) develop a tradition of creativity, technological innovation, and thinking out of the box.

Return to Tel Aviv for lunch on your own.

Israel as Startup Country: Tour Independence Hall, where the State of Israel's Declaration of Independence was signed and a new country was born after 2000 years.

Tel Aviv as Startup City: Begin exploration of "the Big Orange" in the historic center of little Tel Aviv at the Shalom Tower, with a unique exhibit to uncover the story of the city, illustrating its historic, architectural, and artistic development over 100 years.

Explore the Nachalat Binyamin Arts and Crafts Market, with its many street artists and entertainers.

Dinner at the Nalaga'at Center, which currently employs some 70 people, most of whom are deaf, blind or deaf-blind.  The center is comprised of the Nalaga'at Theater, home to the Deaf-Blind Acting Ensemble; Café Kapish, with its deaf waiters; and BlackOut, the pitch-black restaurant with its staff of blind waiters.
Overnight: Dan Panorama Hotel, Tel Aviv
Wednesday, June 26, 2019
Along the Coast
Breakfast at the hotel.

Check-out of the hotel and proceed to the Dor Beach.

Swim, snorkel and dye genuine tekhelet, the Biblical "blue" of the tallit, while learning Torah, chemistry, archaeology, biology, Jewish history and more! Find out the secrets of the lost tekhelet dye of the ancients and come face to face with the mysterious sea-snail that started it all.

Lunch at Mataim at Ramat HaNadiv.  As part of the Greater Washington Federation social action agenda, Mataim is a project of the Dualis Social Investment Fund.  Part the Mataim staff is comprised of youth at risk, who are being trained for work in the restaurant business — paving their way to fruitful careers and successful integration in society.

Travel to the Western Galilee.

Ride down the cable car to visit the dramatic white cliffs and grottoes at beautiful Rosh Hanikra on the Mediterranean Coast border with Lebanon.

Mavrhatey (My Light): In the full-size Ethiopian hut, Yoney Skiba offers guests an insight not only into the aliyah experience of Ethiopian Israelis, but also into Ethiopian-Jewish culture.  Taste the traditional injera sourdough flatbread and participate in the preparation of Ethiopian coffee with Ethiopian-Jewish music that heightens the experience.

Check in to the hotel.

Dinner at the hotel.
Overnight: Nof Ginossar Hotel
Thursday, June 27, 2019
The Golan
Breakfast at the hotel.

Nature walk through on the Tel Dan Reserve, along the Dan River, concluding at Tel Dan itself, one of Israel's most significant Biblical sites in Israel today

Jeep ride on the slopes of the Golan Heights, overlooking the Hula Valley.

Ascend to Mount Bental for a view into Syria and an understanding of the delicate geopolitical situation on the Israeli-Syrian border, followed by a discussion on various options for an agreement with Syria.

Lunch on own en route.

Wine and Chocolate:

Adults:  Wine tasting at Bazelet HaGolan Winery

Youth: Chocolate workshop at De Karina Boutique Chocolates

Join a relaxing and refreshing river adventure, comfortably rafting by and under riverside foliage, down the beautifully clear Hatzbani stream, later merging with the Banias stream to create the Jordan River.

Enjoy a "DIY" barbecue dinner at the Baba Yona ranch in Yesod HaMa'aleh.  With a bit of "help" and supervision from professional chefs, the group will divide into smaller groups to prepare local Israel dishes.
Overnight: Nof Ginossar Hotel
Friday, June 28, 2019
Preparing for Shabbat
Early breakfast at the hotel.

Travel along the Trans-Israel Highway to Jerusalem with stops at various observation points to discuss the Jewish-Arab conflict and security issues.

Lunch on own en route.

Stop at Mt. Scopus overlooking the Old City of Jerusalem for an opportunity to recite the traditional Shehecheyanu prayer upon arrival in Jerusalem.

On Fridays at Machane Yehuda market Shabbat is in the air due to the added urgency to the shopping frenzy as shoppers look for the nicest and freshest in honor of the Sabbath. The group will also buy food items to be used for a seuda shlishit on Shabbat afternoon.

Check in to the hotel and prepare for Shabbat.

Kabbalat Shabbat at the Haas Promenade.

Return to the hotel.

Shabbat dinner at the hotel in a private room.
Overnight: Dan Panorama Hotel, Jerusalem
Saturday, June 29, 2019
A Jerusalem Shabbat
Breakfast at the hotel.

Shabbat is a day of rest and reflection, and Shabbat morning in Jerusalem is filled with the sounds of Jews praying together in the distinct styles of different communities.  They reflect centuries old ethnic traditions, as well as modern ways of expressing spirituality.

Shabbat lunch on own.

Shabbat afternoon walk through Yemin Moshe and the Old City with the poetry of Yehudah Amichai in hand.

Seudah Shlishit in Yemin Moshe/Bloomfield Garden with food bought the previous day in Machane Yehuda.

Havdallah.

Dinner and evening on own.
Overnight: Dan Panorama Hotel, Jerusalem
Sunday, June 30, 2019
Kol Yisrael Aravim Zeh b'Zeh
Breakfast at the hotel.

The Memory of the Holocaust in the Modern State of Israel, with scholar, Dr. Rachel Korazim.

Visit Yad Vashem World Holocaust Remembrance Center, with parallel programming for adults and youth.  Conclude in the Valley of the Communities with a special ceremony.

Lunch on own.

Drive by the Kirya (the Government Compound), the seat of the major branches of Israeli sovereignty, for a brief stop at the Menorah in front of the Knesset building.

Geopolitical drive around the borders of Jerusalem, concluding at Gush Etzion and the Shorashim – Roots – Judour Center, a project of dialogue and solution-building between settlers and Palestinians. (Parallel programming for youth.)

Dinner and evening on own.
Overnight: Dan Panorama Hotel, Jerusalem
Monday, July 1, 2019
B'nai Mitzva
Breakfast at the hotel.

Festive B'nai Mitzvah Ceremony at the Azrat Yisrael Plaza, next to Robinson's Arch.

Visit to the Kotel for private meditation and prayer time.

Guided visit through the City of David and Hezekiah's Tunnel, with Bible in hand, exploring the origins of Jerusalem, guided in part by the B'nai Mitzvah.

Lunch on own in the Mamilla Pedestrian Mall / Return to the hotel to change clothes.

Hands-on volunteer projects.

Seudat Mitzvah at Eucalyptus Restaurant.

Watch the Night Spectacular, the sound and light show projected on to the walls of the Tower of David Museum.
Overnight: Dan Panorama Hotel, Jerusalem
Tuesday, July 2, 2019
Questions of Continuity
Breakfast at the hotel.

Travel to the Dead Sea Region.

Ascend to the top of Masada for a guided visit through the site and an exploration of the symbolism and questions that arise from the Masada story and their implications for Jewish life today. Separate guided visits for youth and adults, concluding with a Historo-Drama presentation by the youth.

Descend Masada via cable car (opportunity to walk down the Snake Path) and continue to a Dead Sea resort for an opportunity to float in the waters of the Dead Sea, followed by lunch.

Walk through the Ein Gedi Nature Reserve to the David Spring.  With Bible in hand, hike the paths once traversed by King David and read the psalms attributed to him, likely written in this place.
OR
Ancient Ein Gedi was famed for its fruitful vineyards and as well-known for its "secret".  The secret is still unknown today but the remains of a mosaic floor from the 5th century synagogue at Ein Gedi clearly allude to some important mystery.

Proceed to Eretz Beresheit.

At Eretz Beresheet, "Genesis Land," mount camels and travel a short distance to the "Tent of Avraham Avinu" to receive an explanation and demonstration of ancient hospitality customs such as those illustrated in the biblical story of Abraham and the angels, many of which are preserved today in traditional Bedouin life.

Dinner at Eretz Beresheet.

Return to the hotel and evening on own in Jerusalem.
Overnight: Dan Panorama Hotel, Jerusalem

Wednesday, July 3, 2019
The End is Just the Beginning
Breakfast at the hotel.

At the JNF Tree Planting Center in the Tzora Forest, plant a tree.  Our tradition teaches: If you are about to plant a tree in Israel and the Messiah arrives, finish planting the tree, and then go out to greet the Messiah.

Drive to Beit Guvrin to participate in an active dig at the Tel Maresha, exploring person-made caves from 2,200 years ago, followed by spelunking through the cave and tunnel system.

Lunch on own en route.

Conclude your Israel journey by "Mapping the Journey" with Kol HaOt educators, who impart Jewish values, texts and history through a creative synthesis of the visual and performing arts.

Rest of afternoon on own.

Conclude with a wrap-up discussion and farewell dinner at a Jerusalem restaurant.

Proceed to Ben Gurion International Airport for return flight to the USA.
Overnight: In flight
Thursday, June 20, 2019
Depart the United States for Israel.
Friday, June 21, 2019
Arrival in Israel
Arrive at Ben Gurion Airport with assistance.

Flight to Eilat.

Check in to the hotel, followed by a festive Shabbat dinner at the hotel.
Overnight: Leonardo Plaza, Eilat
Saturday, June 22, 2019
Shabbat and The Wonders of Eilat
Breakfast at the hotel.

Full day of Fun in the Sun in Eilat, possibilities include for additional cost:

Underwater Coral Reef Observatory

Eilat Dolphin Reef (possible to swim with dolphins from age 8)

Full or half day on a Yacht in Eilat Bay.

Full range of Water Sports – parasailing, water skiing, banana boating, etc.

Dinner on your own and free evening in Eilat.
Overnight: Leonardo Plaza, Eilat
Sunday, June 23, 2019
Petra
Breakfast at the hotel.

Early morning departure for the Yitzhak Rabin Border Crossing.

Cross in to Jordan and drive through the Araba Desert to Petra.

Guided visit through the Nabatean City of Petra, a 2,000 year old city carved out of stone, which once served as one of the main cities on the Nabatean Spice Route, including a walk through the Siq, a viewing of the famed Treasury and a walk in to the Basin past the Roman Theater and Monastery,

Return to Eilat.

Free evening and dinner on your own in Eilat.
Overnight: Leonardo Plaza, Eilat
Monday, June 24, 2019
Petra Conclusion and Meet Main Group
Breakfast at the hotel.

Free morning for rest, relaxation and beach time.

Early afternoon flight to Tel Aviv.

Meet main group at Ben Gurion Airport to begin your Shaare Torah Israel Adventure.
*Program is subject to change, pending confirmations.
*Prices do not include flights
HOTELS
2 nights Dan Panorama Hotel, Tel Aviv
2 nights Nof Ginosar Guesthouse, Upper Galilee
5 nights Dan Panorama Hotel, Jerusalem
LAND PRICE INCLUDES:
Group arrival and departure assistance at Ben Gurion International Airport
Group transfers from and to Ben Gurion International Airport
All group transportation in Israel on a private luxury bus – 11 days
Licensed Israeli Government Tour Educator – Trained by Makor
Hotel accommodations per above
All site admissions and programs as per the itinerary
Meals

Breakfast daily
2 lunches
7 dinners, including the B'nei Mitzvah celebration
Seudah Shlishit on Shabbat afternoon

Source Materials, Hat, Bag, Map
Water on bus daily – 3 bottles per person per day
Porterage at hotels
NOT INCLUDED
Tips for Guide, Hostess and Driver
Meals on own and out of pocket expenses
Travel and Medical Insurance
Flights
Payment and Refund Schedule
Payment Schedule
Upon Registration — Deposit of $500 per participant
March 20, 2019 — 50% of Total Payment
May 1, 2019 — Full Payment
Refund Schedule
Cancel before March 20, 2019 — Full Refund
Cancel between March 20 and May 13, 2019 — 50% Refund
Cancel between May 13 and June 10, 2019 — 25% Refund
Cancel after June 10, 2019 — No Refund
For more information, please contact Keren at keren@igt.co.il
TRAVEL INSURANCE
We urge you to purchase cancellation insurance & supplemental medical coverage (which covers pre-existing conditions). This is a smart way to safeguard against life's surprises.
We have made arrangements with SMS-Travel Insurance Center (Israel) of Omaha, Nebraska. SMS has over 25 years of experience as worldwide insurance brokers and can help you choose the policy that best meets your needs. Yonah Engel is our contact person.
Please note:
most insurance policies require purchase within 21 days of your first payment in order to receive maximum coverage (pre-existing conditions, bankruptcy insurance, etc).
even if you do not yet know the final trip cost (e.g. flights), write down the amount you do know – and then at a later date, we can amend the insurance premium.
trip dates are for the entire period away from home
trip costs are all pre-paid expenses (e.g. airfare + land costs)
Email: yonah@travelinsuranceisrael.com
Phone number: 1-402-404-5205
Mention promo code: IGT-MAKOR
Recommended Flights
Flight to Israel
Flight to USA
Departure from the United States: United Flight 2250
Departing Sun, Jun 23 at 8:15 am from Washington, DC, US (IAD – Dulles)
Arriving, Mon, Jun 24 at 10:15 am in Tel Aviv, IL (TLV – Ben Gurion).
We will provide a transfer departing from Ben Gurion Airport at 11:45 am on June 24th (or one and a half hours after the flight lands, if there is a delay).
Departure from Israel: United Flight 91
Departing Wed, Jul 3 at 11:25 pm from Tel Aviv, IL (TLV – Ben Gurion).
Arriving Thu, Jul 4 at 7:19 am in Washington, DC, US (IAD – Dulles)
We will provide a departure transfer from Jerusalem to Ben Gurion airport for the departure flight as well.
Departure from Israel: United Flight 91
Departing Wed, Jul 3 at 11:25 pm from Tel Aviv, IL (TLV – Ben Gurion).
Arriving Thu, Jul 4 at 7:19 am in Washington, DC, US (IAD – Dulles)
We will provide a departure transfer from Jerusalem to Ben Gurion airport for the departure flight as well.
** Based on 20 participants in double occupancy
HOTELS
3 nights Leonardo Plaza Hotel, Eilat
Price Includes:
Internal return flight from Ben Gurion (Tel Aviv) to Eilat
All group airport transfers
Hotel accommodations per above
Meals

Breakfast daily
Shabbat dinner in Eilat
Lunch on Petra Tour

Full day group tour to Petra
English speaking Jordanian guide
Water available throughout the day
Credit card fee
Not Included:
Tips for Guide and Driver

Total of $50-$60 per person for guide and driver total

Eilat activities
Personal expenses
$125 border tax and visa
Makor will make all necessary visa arrangements.
For more information, please contact Keren at keren@igt.co.il