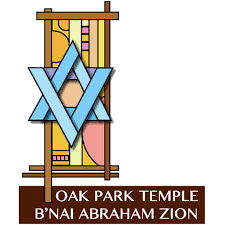 Oak Park Temple B'nai Abraham Zion trip to Morocco
Dec 22, 2019 - Dec 31, 2019
Journey to Morocco
Leb by Rabbi Max Weiss


Sunday, 22 December, 2019
DEPARTURE
Depart the United States for Casablanca, Morocco
Overnight: Flight
Monday, 23 December, 2019
ARRIVAL
Arrive at Mohammed V Airport in Casablanca.
Drive into Casablanca and begin with a viewpoints tour of the city.
Visit of Neve Shalom Jewish School, for a special welcome with students and teachers.
Check in to the hotel.
Free time for rest and relaxation.
Festive welcome dinner with leaders of the Casablanca Jewish Community.
Overnight: Kenzi Tower, Casablanca
Tuesday, 24 December, 2019
THE JEWISH STORY OF CASABLANCA
Breakfast at the hotel.
The Glory of Jewish Morocco, an introduction to Jewish Morocco, yesterday and today, with the country director of the JDC.
Guided visit through the recently-renovated Museum of Moroccan Judaism.
Visit the Casablanca Mellah, followed by lunch at the Casablanca Jewish Club.
Guided visit to the Hassan II Mosque, inaugurated in 1994 and one of the largest in the world outside of Mecca.
Free time for personal exploration.
Dinner on your own, followed by an optional traditional Moroccan cultural event.
Overnight: Kenzi Tower, Casablanca
Wednesday, December 25, 2019
RABAT AND MEKNES
Breakfast at the hotel.
Drive to Rabat.
Guided visit through Rabat, the capital of Morocco, and visit the Jewish Quarter, the Oudayas Gardens, the Mohammed V Mausoleum and Hassan Tower.

Possible meeting in the Royal Palace or at the United State Embassy

Lunch at a Rabat restaurant with leaders of the Moroccan Jewish Community.
Depart Rabat for Meknes to visit the Bab Monsour Gate and the Jewish Quarter.
Continue to Fes.
Arrive in Fes with a short viewpoints tour.
Check in to the hotel.
Dinner and evening on own in Fes.
Overnight: Les Merindes, Fes
Thursday, December 26, 2019
FES: A ONCE-CENTER OF MOROCCAN JEWRY
Begin the day at the Fes Jewish Cemetery and the graves of Rabbi Yehuda Ben Attar and Solika the Righteous.
Continue to the Fes Mellah, the once-Jewish Quarter, including the Ibn Danan 17th century synagogue and a view of the Kings Palace.
Guided visit through the Medina, including visits to Maimonides House and lunch on your own in the Medina.

With special focus on Maimonides the physician

Embark on a guided visit through the Fes Medina and the largest Medieval Souq (market) in Africa, with its exotic architecture, carpet shops and artisans.
Visit the only active Fes synagogue, followed by dinner with members of the Jewish community.
Free evening to explore Fes by night.
Overnight: Les Merindes, Fes
Friday, December 27, 2019
THE ROAD TO MARRAKECH
Breakfast at the hotel.
Depart for Marrakech via the Central Atlas Mountains.
Lunch on own en route.
Arrive in Marrakech and continue to the Medina (Old City) and Melah (former Jewish Quarter). Visit the Lazama Synagogue, the remnants of Jewish communal buildings and the Bahaia Palace.
Conclude with a visit to the Djemaa El-Fna, the bustling central square in the medina.
Check in to the hotel.
Free time for Shabbat preparation, followed by Kabbalat Shabbat at the Marrakech synagogue and festive Shabbat dinner with the Ohayon Family.
Overnight: Les Jardins de L'agdal, Marrakech
Saturday, December 28, 2019
SHABBAT IN MARRAKECH
Breakfast at the hotel.
Morning
Option 1
Option 2
Guided exploration through hidden corners of the Medina, with lunch on your own.
Afternoon guided walk through new Marrakech.
Free time for leisure and personal exploration.
Havdallah, followed by the Palais Jbilet with Fantasia show and dinner.
Overnight: Les Jardins de L'agdal, Marrakech
Sunday, December 29, 2019
THE OURIKA VALLEY AND THE GLORY OF MARRAKECH
Breakfast at the hotel.
Depart for the Ourika Valley in the High Atlas Mountains with a visit to the grave of the Tzaddik Rabbi Shlomo ben Hensh, and hear the story of Hananiyah Elfassie, one of the last Berber Jews.
Continue through the lush Ourika Valley and visit one of the Berber villages of Setti Fatma, with an opportunity for a short mountain walk and view of the waterfalls, with lunch on own.
Return to Marrakech.
Dinner and evening on own.
Overnight: Les Jardins de L'agdal, Marrakech
Monday, December 30, 2019
FAREWELL MOROCCO
Breakfast at the hotel.
Visit the Majorelle Garden, constructed over a period of 40 years by French artist Jacques Majorelle.
Meander through the teaming alleyways of the Medina with the Saadian Tombs, concluding at the Djemaa El-Fna Square.
Free afternoon to explore Marrakech.
Festive farewell dinner in heart of the Marrakech Medina.
Overnight: Les Jardins de L'agdal, Marrakech
Tuesday, December 31, 2019
ARRIVAL IN THE US
Transfer to the Marrakech Airport for flight to Casablanca and connecting flight to the United States.
*Program is subject to change, pending confirmations.
* Prices do not include flights
​
Hotels:
2 nights Kenzi Tower, Casablanca
2 nights Les Merindes, Fez
4 nights Les Jardins de L'agdal, Marrakech
Land Price Includes:
Assistance upon arrival and departure at Mohammad V Airport for one group flight
One Transfer from and one transfer to Mohammad V Airport
Licensed English-speaking Tour Educator – 8 days
All group Transportation on a private luxury bus – 8 days
Hotel Accommodations per above ** or similar, pending confirmation
All Site Admissions and programs as per the itinerary
Meals

Breakfast daily
2 lunches

Casablanca Jewish Club
Rabat restaurant

5 dinners

Welcome dinner
Dinner in Fes
Shabbat dinner
Dinner at Chez Ali in Marrakesh with Fantasia show
Farewell dinner

Source Materials, Hat, Map
Water on bus daily – 3 bottles per person per day
Not Included:
Tips for Guide and Driver
Porterage at hotels
Meals on own and out of pocket expenses
Travel and Medical Insurance
International Flights
Payment and Refund Schedule
Payment Schedule
Upon Registration — Deposit of $500 per participant
August 15, 2019 — 50% of Total Payment
November 1, 2019 — Full Payment
Refund Schedule
Cancel before August 15, 2019 — Full Refund
Cancel between August 15 and November 1, 2019 — 50% Refund
Cancel between November 1 and December 1, 2019 — 25% Refund
Cancel after December 1, 2019 — No Refund
For more information, please contact Keren at keren@igt.co.il or Adam at alandau@igt.co.il
Travel Insurance:
We urge you to purchase cancellation insurance & supplemental medical coverage (which covers pre-existing conditions). This is a smart way to safeguard against life's surprises.
We have made arrangements with SMS-Travel Insurance Center (Israel) of Omaha, Nebraska. SMS has over 25 years of experience as worldwide insurance brokers and can help you choose the policy that best meets your needs. Yonah Engel is our contact person.
​
Please note:
most insurance policies require purchase within 21 days of your first payment in order to receive maximum coverage (pre-existing conditions, bankruptcy insurance, etc).
even if you do not yet know the final trip cost (e.g. flights), write down the amount you do know – and then at a later date, we can amend the insurance premium.
trip dates are for the entire period away from home
trip costs are all pre-paid expenses (e.g. airfare + land costs)
Email: yonah@travelinsuranceisrael.com
Phone number: 1-402-404-5205
Mention promo code: IGT-MAKOR
There are no organized group flights for this tour.