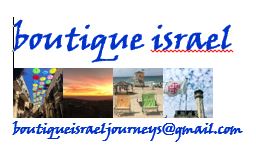 Krivitzky Family private trip
Aug 23, 2020 - Aug 31, 2020
A family journey to Israel to celebrate the bat mitzvahs of Sophie and Amelia.
Sunday, August 23, 2020
Depart from Ben Gurion Airport mid-morning
Visit and lunch on own in Zichron Yaakov
Paper making workshop in Zichron Yaakov
Visit to Atlit
(Overlook of Bahai Gardens in Haifa, depending on timing and traffic, or extended visit to botanical gardens in Zichron Yaakov, or visit to Spice Farm)
Dinner at the hotel
Overnight: Ein Gev Holiday Resort, Sea of Galilee
Monday, August 24, 2020
Early morning departure
Morning visit with activities at Hula Valley Nature Reserve or Manara Cliffs
Lunch on own
Afternoon visit to artists colony and old city of Tzfat
Visit to Kinneret cemetery along the Sea of Galilee
Dinner at Decks in Tiberias
Overnight: Ein Gev Holiday Resort, Sea of Galilee
Tuesday, August 25, 2020
Morning visit to Mt. Bental and Golan Heights
Jeep ride and exploration on the Golan
Lunch on own in Katzrin
Afternoon tubing down the Jordan River
Dinner at the hotel
Overnight: Ein Gev Holiday Resort, Sea of Galilee
Wednesday, August 26, 2020
Morning water walk in Tel Dan Nature preserve
Late morning departure for Jerusalem
Lunch on own en route
Special Shehecheyanu ceremony overlooking the Old City
Possible visit to Ammunition Hill – overview of battle for Jerusalem
Check in to hotel
Evening walk and dinner on own at First Station
Overnight: Dan Panorama Hotel, Jerusalem
Thursday, August 27, 2020
Morning visit to the Jewish Quarter of the Old City
Visit to the Kotel (the Western Wall)
Lunch on own in Old City
Early afternoon arts project at Kol HaOt, a special program exploring Jewish tradition and the arts
Possible visit to Yad L'kashish or other service project
Group dinner at a restaurant, with special guests
Late night in the Machane Yehuda shuk (optional)
Overnight: Dan Panorama Hotel, Jerusalem
Friday, August 28, 2020
Morning visit to Yad Vashem, Israel's Holocaust Remembrance Museum
Lunch at Machane Yehuda shuk
Afternoon shopping and relaxing
Evening welcoming Shabbat at Southern Wall in Old City
Group Shabbat dinner in hotel
Overnight: Dan Panorama Hotel, Jerusalem
Saturday, August 29, 2020
Optional Shabbat morning services
Lunch on own (can be in hotel, can be while wandering)
Walking tour of Yemin Moshe and Montefiore's Windmill or Christian Quarter in Old City
Afternoon pool time
Evening havdallah and naming ceremony overlooking Old City
Evening Sound and Light Show and/or Kotel tunnels tour
Dinner on own and last-minute shopping
Overnight: Dan Panorama Hotel, Jerusalem
Sunday, August 30, 2020
Early morning departure
Climb (or cable car) to the top of Masada
Visit and spa experience at the Dead Sea (and opportunity to freshen up before overnight flight)
Possible afternoon experience at Machon Ayalon, the bullet factory
Tree planting – leaving our mark in Israel
Closing dinner Naot Kedumim
Overnight departure
Overnight: In flight
*Program is subject to change, pending confirmations.
* Based on 20 participants.  Prices do not include flights.
Early Bird deadline ends on February 1, 2020.  
Land Price Includes: 
Specially-trained licensed Israeli Government Tour Educator
Transportation in Israel on a private luxury bus
Boutique/4 star+ accommodations in Israel
Site admissions and programs during the organized tour itinerary
Most meals, including breakfast daily and lunch/dinner per itinerary
Not Included:  flights, tips for guide and driver, travel/medical expenses, meals on own and out of pocket expenses
Payment Schedule
Upon Registration — Deposit of $500 per participant
May 1, 2020— 50% of Total Payment
July 1, 2020 — Full Payment
Refund Schedule
Cancel Before May 1, 2020 — Full Refund
Cancel between May 1 and July 1, 2020 — 50% Refund
Cancel between July 1 and August 1, 2020 — 25% Refund
Cancel after August 1, 2020 — No Refund
For more information, contact us – or email boutiqueisraeljourneys@gmail.com.
This trip is organized by boutique Israel in conjunction with Makor.
Travel Insurance:
We urge you to purchase cancellation insurance & supplemental medical coverage (which covers pre-existing conditions). This is a smart way to safeguard against life's surprises.
We have made arrangements with SMS-Travel Insurance Center (Israel) of Omaha, Nebraska. SMS has over 25 years of experience as worldwide insurance brokers and can help you choose the policy that best meets your needs. Yonah Engel is our contact person.
​Please note:
most insurance policies require purchase within 21 days of your first payment in order to receive maximum coverage (pre-existing conditions, bankruptcy insurance, etc).
even if you do not yet know the final trip cost (e.g. flights), write down the amount you do know – and then at a later date, we can amend the insurance premium.
trip dates are for the entire period away from home
trip costs are all pre-paid expenses (e.g. airfare + land costs)
Email: yonah@travelinsuranceisrael.com
Phone number: 1-402-404-5205
Mention promo code: IGT-MAKOR
There are no group flights organized for this tour.
Pre-trip hotel prices at the Dan Panorama Hotel in Tel Aviv, including breakfast:
Double room: $315 per room per night
Single room: $305 per room per night
Triple room: $365 per room per night
Options are also available for AirBnB's or holiday rentals before the trip to get a taste of life in Tel Aviv (at a possibly lower cost).
Suggested itinerary: 
Departure from US
Check in to hotel or apartment in Tel Aviv
Visit the Children's Museum in Holon (Thursday)
Evening stroll and dinner in the Sarona Market complex (Thursday)
Visit Rabin Square
Visitors Center and tour of Old Jaffa (Friday)
Self-guided walking tour – Independence Trail in Tel Aviv (Friday)
Lunch and shopping at Nachalat Binyamin Artists Fair (Friday)
Walking tour of Bauhaus architecture
Visit the beach for swimming and relaxation
Walk through Neve Tzedek
Boutique shopping walking tour