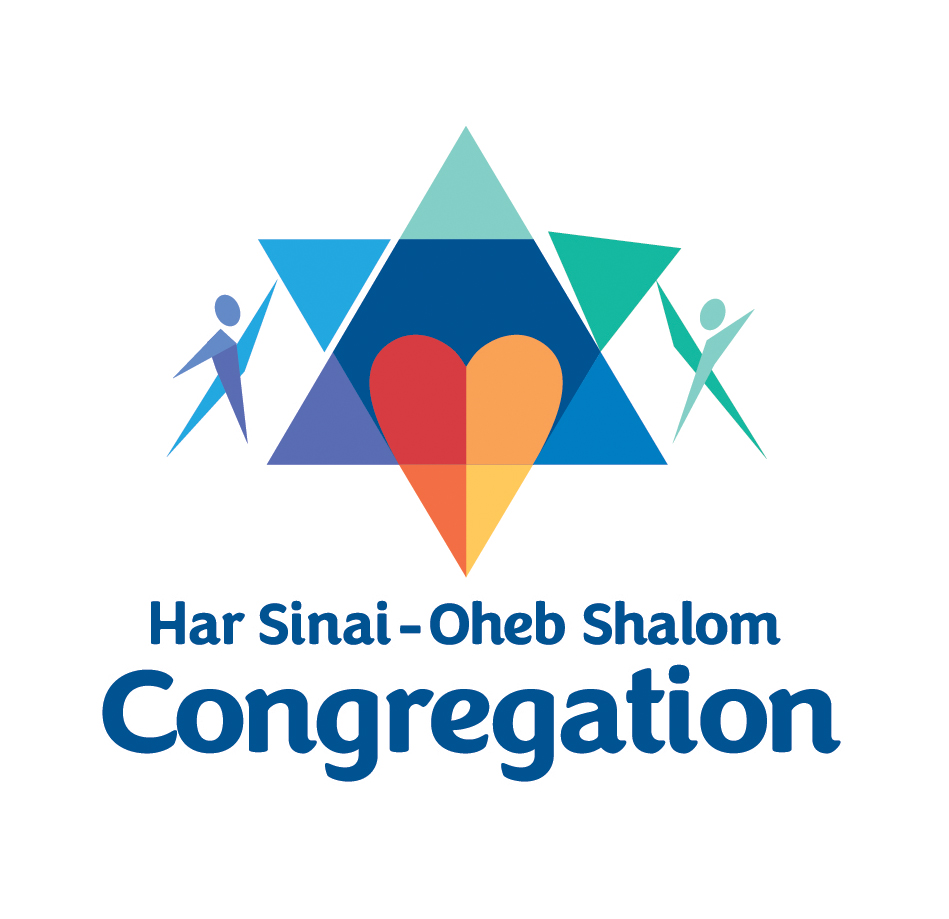 Har Sinai – Oheb Shalom Congregation
Apr 16, 2023 - Apr 27, 2023
Experience Israel at 75
Led by Rabbi Rachel Sabath Beit-Halachmi

Registration is for this journey is now closed.
Please contact Aviva Janus (aviva@hsosc-baltimore.org) if you would like to be placed on the waiting list.
Sunday, April 16, 2023
DEPARTURE FROM THE UNITED STATES
Overnight: In flight
Monday, April 17, 2023 ~ EREV YOM HASHOAH
B'RUCHIM HA-BA'IM – WELCOME TO ISRAEL!
Arrive at Ben Gurion International Airport, with assistance from a Makor Educational Journeys representative.
Meet with Dr. Rachel Korazim,  Framing Yom Hashoah: "Akedat Yitzchak" (Sacrifice of Isaac) in Israeli Literature
8:00 pm Beginning of Yom HaShoah commemoration ceremonies
Overnight: Crowne Plaza Beach Hotel, Tel Aviv
Tuesday, April 18, 2023 ~ YOM HASHOAH
EMBRACING SOVEREIGNTY; THE CHALLENGES OF POWER
Travel to Ashkelon, The Associated's (Baltimore Jewish Federation) Partnership sister-city for an encounter with local leaders and Partnership projects.
10:00 AM. Yom HaShoah siren
Lunch in Ashkelon with Baltimore-Ashkelon leaders
Travel to Kibbutz Yad Mordecai
From Destruction to Rebirth:  Kibbutz Yad Mordecai, named after the leader of the Warsaw Ghetto uprising, Mordechai Anielewicz.   Visit the kibbutz, starting with the large statue of Anielewicz and concluding with a simulation at the site of the 1948 Battle of Yad Mordechai against the Egyptians.
1948: Establishing the State; 2023: Maintaining the State. Overlook from Israel into Gaza, with a discussion of this peripheral region's current challenges and opportunities.
Celebrating Life:  Dinner and evening on own in Tel Aviv with free time to walk the beach, the Tel Aviv Promenade, and to take in the sights and sounds of one of the liveliest cities in the world.
Overnight: Crowne Plaza Beach Hotel, Tel Aviv
Wednesday, April 19, 2023
TEL AVIV VIBES
The Visitors Center of Old Jaffa enables the visitor to experience 5,000 years of history in one the most ancient port cities in the world with a virtual performance that brings past heroes to life.
Dual Narrative Walking Tour of Jaffa. Join two tour guides, one Jewish and one Arab, with commentary that will provide an experience that deepens understanding of the different stories we tell ourselves and each other and also point in the direction of future reconciliation and hope.
Visit Kuchinate, a collective of African asylum-seeking women in vulnerable situations who design and create crocheted products for the home, to partake in a traditional Eritrean/Ethiopian coffee ceremony and light meal.
Walk in the Florentin neighborhood, Tel Aviv's most bohemian and upbeat neighborhood to learn about contemporary Israeli culture through urban art: writing on the wall, graffiti, bumper stickers and painted garbage bins.
Travel to the Azrieli Tower Observatory platform.  Meet with editor, publisher and former director of the government Israel Guide School, Yadin Roman.  Discuss how the dream and vision of the Jewish State meet today's reality and view the development of Tel Aviv-Jaffa.  Talk about the future of Israel's "Big Orange."
Overnight: Crowne Royal Beach Hotel, Tel Aviv
Thursday, April 20, 2023
A JERUSALEM MOSAIC
Breakfast at the hotel and check-out
Stop at the Goldman Promenade, overlooking the Old City, for an opportunity to recite the Shehecheyanu blessing, upon arrival in Jerusalem, followed by a short introduction to the city.
In Neve Ya'akov, Jerusalem's northernmost neighborhood, participate in an interactive tour to explore how the security, socio-economic, socio-religious, political, and diplomatic processes of Jerusalem are playing out.  Visit the adjacent Palestinian neighborhood of Beit Hanina to compare and contrast the history and development of these neighborhoods in post-1967 Israel.
The Boundaries and Borders, Bridges and Connections of Jerusalem: ride the light rail through the northern Jewish and Arab neighborhoods of Jerusalem, with their Arab, Haredi, national religious and secular populations, getting off at specific stops to meet individuals who represent the mosaic of Jerusalem.
Already on Thursday, there is the sense that Shabbat is in the air in the Machane Yehuda open-air market where one can see Jerusalem's human tapestry as people of all nationalities, religions and ages crowd the market's streets.
Lunch on own in the market with "Shuk Bite" meal tickets.
Option 1:
Walk along Rehov HaNevi'im (The Street of the Prophets) that still bears witness to an eclectic cornucopia of architectural eccentricities and wonders: historical personages as diverse as the Christian renaissance man, Konrad Schick; the sickly poetess of the Second Aliya, Rachel; the Ethiopian Empress Zewditu and Baron de Rothschild all left their imprints on this street that was once known for housing many foreign consulates and hospitals.
Option 2:
Visit the Yad Vashem World Holocaust Remembrance Center:  Guided visit through the Avenue of the Righteous Among the Nations, the Holocaust History Musuem and the Children's Memorial
o   Concluding program in the Valley of the Communities.
Overnight: Dan Panorama Hotel, Jerusalem
Friday, April 21, 2023
MASADA and THE DEAD SEA BASIN
Option 1:
Ascend Masada via cable car for a guided visit through the site and an exploration of the symbolism and questions that arise from the Masada story and their implications for Jewish life today.
o   Ride the cable car down
Option 2:
The Salt Sea: Starting at the top of Mt. Sodom which is made entirely of salt deposits, hike down "the Fish Trail" past stunning geological formations such as "moon valleys" and natural sculptures carved by wind and rain. Meet "Lot's wife" on the way.
Or
Nature's Revenge: Meet with a representative of EcoPeace to walk along the shores of the Dead Sea, which recedes about a yard every year, leaving behind a lunar landscape whitened by salt and perforated with gaping holes.
All: Continue to Ein Bokek
Parshat Tazriya in the Desert: The Dead Sea region is the world's first health resort. Participate in a "mudslinging" activity while learning about the healing properties and benefits of this unique natural source of health & beauty for skin, body and mind.
Float in the Dead Sea and/or swim in the hotel pool, followed by lunch.
Return to Jerusalem to prepare for Shabbat
Kabbalat Shabbat (at a Jerusalem synagogue/Egalitarian Kotel/on own)
Shabbat dinner at the hotel with journalist Matti Friedman
Overnight: Dan Panorama Hotel, Jerusalem
Saturday/Shabbat, April 22, 2023
CITY OF (AT LEAST) THREE FAITHS
Time on own for leisure or to attend morning services
Three Faiths Tour: Guided tour of the patchwork of religious life in Jerusalem.  Visit the Church of the Holy Sepulchre, overlook the Dome of the Rock with time for meditation/reflection at the Kotel (Western Wall).  Conclude the afternoon on Mt. Zion, significant to all three monotheistic religions.
Leisure time for a Shabbat schluf
Dinner and evening on own
Overnight: Dan Panorama Hotel, Jerusalem
Sunday, April 23, 2023
CONFLICTING NARRATIVES
Breakfast at the hotel and check-out
 Is the Israeli -Palestinian Peace Process Over? Dr. Tal Becker
The West Bank Is Not My Home, meet with a representative of Peace Now, for an understanding of the fervently-held opinion to not settle all parts of the Land of Israel
My Home in Palestine: Visit Ramallah, the current capital of the Palestinian Authority, for a glimpse at the Palestinian infrastructure for statehood, including a meeting with a representative of the Palestinian Authority.
My Home in Judea and Samaria, visit a Jewish settlement (Psagot or Shilo) in Samaria and meet with a local resident for an understanding of the fervently-held opinion to settle all parts of the Land of Israel.  Lunch at the settlement.
(Time and light permitting) Stop at the Kinneret Cemetery for a glimpse into the world of the early and contemporary Zionist pioneers, using poetry and music at the graves of Rachel, the poet, and Naomi Shemer, the songwriter of Yerushalayim Shel Zahav
Overnight: Ein Gev Holiday Village, Galilee
Monday, April 24, 2023 ~ EREV YOM HAZIKARON
NORTHERN EXPOSURES
Breakfast at the hotel and check-out
Accompanied by Lt. Col (res.) Sarit Zehavi, CEO, ALMA, ascend the Golan Heights by jeeps for a security tour of Israel's northern border. Continue to Mount Bental, for a view into Syria to gain an understanding of the Mideast's delicate geopolitical situation which can affect and be affected by world events.
Lunch at the ecological dairy restaurant, entirely built from recycled materials Belle Offri – Ein Nashut Winery.
Proceed to the Golani Junction
Guided tour of the Golani Brigade Museum and Memorial. The 12-arched statue represents the tribes of Israel, symbolizing the integration and unification of the Golani Brigade, whose soldiers are drawn from all ethnic groups and walks of Israeli life.
Proceed to the hotel and check-in
Early dinner at the hotel
Travel to Kfar Yedidya to participate in Yom HaZikaron commemorations
8:00 pm Siren signaling the beginning of Yom HaZikaron
Overnight: Resort Hadera, Hadera
Tuesday, April 25, 2023 ~ YOM HAZIKARON / EREV YOM HA'ATZMA'UT
MARKING MEMORY AND COMMEMORATING INDEPENDENCE, ISRAELI STYLE
Meet with high-school seniors (or "mechinistim"), participants in academic pre-army leadership program, to discuss their outlooks and feelings about their future and preparation to be Israel's leaders.
10:00 am Yom HaZikaron siren
At The Carmel Heritage Center, established to fulfill the vision of a Druze woman, Raja Case Mansour to bring to the public the Druze culture, learn the story of 'Isfiya and the Druze woman, and meet with Druze residents of Israel as they commemorate their sons who have fallen in defense of the Jewish state.
Women of Valor:  In Zichron Ya'akov at Beit NILI and Kibbutz Sdot Yam at Beit Hana, pay tribute to two "women warriors" of pre-State Israel, Sara Aarohnsson and Hana Szenes
Travel to Kfar Yedidya to participate in Yom HaAtzma'ut celebrations
Overnight: Resort Hadera, Hadera
Wednesday, April 26, 2023 ~ YOM HA"ATZMA'UT
GRIT AND DETERMINATION
In the Footsteps of the Fighters:  Stories and songs of heroism, sacrifice and vision during visits to sites in the area that were part of the 1948 War of Independence
The rest of the day will be planned in conjunction with celebrations at Kfar Yedidya
Depart for Ben Gurion International Airport for the flight home.
Overnight: In flight
Thursday, April 27, 2023
ARRIVAL TO U.S.
Priority deadline is September 1, 2022 for HSOSC members
*Price is based on a minimum of 30 participants.
Price is Land only – does not include flights.
Hotels:
3 nights Crowne Plaza Beach Hotel, Tel Aviv
3 nights Dan Panorama Hotel, Jerusalem
1 night Ein Gev Holiday Village, Galilee
2 nights Resort Hadera, Hadera
Land Price Includes:
Assistance upon arrival and departure at Ben Gurion Airport for one group flight
One Transfer from and one transfer to Ben Gurion Airport
Licensed Israeli Government Tour Educator and trained by Makor – 10 days
All group Transportation in Israel on a private luxury bus – 9 days
Hotel Accommodations per above ** or similar, pending confirmation
All Site Admissions and programs as per the itinerary
Meals

Breakfast daily
6 lunches

Lunch in Ashkelon
Light Lunch at Kuchinate
Tastings Lunch at Machane Yehuda Market
Lunch and Swim at a Dead Sea hotel
Lunch in West Bank
Lunch at Belle Ofri

5 dinners

Welcome dinner
Shabbat Dinner
Dinner at north hotel
Dinner at Hadera Hotel
Yom Ha'atzmaut Dinner TBA

Source Materials, Hat, Bag, Map
Water on bus daily
Porterage at hotels
Credit card fees
Not Included
Flights
Tips for Guide and Driver

Recommended: $8 per day per person for the guide and $4 per person per day for the driver

Meals on own and out of pocket expenses
Travel and Medical Insurance
Potential costs stemming from Covid-19-related regulations at the time of travel (ex. PCR or antigen tests).
Payment and Refund Schedules
Payment Schedule
Upon Registration — Deposit of $500 per participant
January 2, 2023 — 50% of Total Payment
March 5, 2023 — Full Payment
Refund Schedule
Cancel Before January 2, 2023 — Full Refund
Cancel between January 2 and February 15, 2023 — 50% Refund
Cancel between February 15 and April 1, 2023 — 25% Refund
Cancel after April 1, 2023 — No Refund
Please Note: The refund policy will be adjusted with regards to COVID19 developments, to the benefit of the participants. 
For more information, please contact
Robin, robin@igt.co.il
Rabbi Misha Zinkow (Makor North American liaison), misha@makorjourneys.com
Aviva Janus, aviva@hsosc-baltimore.org
Travel Insurance:
We urge you to purchase cancellation insurance & supplemental medical coverage (which covers pre-existing conditions). This is a smart way to safeguard against life's surprises.
We have made arrangements with SMS-Travel Insurance Center (Israel) of Omaha, Nebraska. SMS has over 25 years of experience as worldwide insurance brokers and can help you choose the policy that best meets your needs. Yonah Engel is our contact person.
​
Please note:
most insurance policies require purchase within 21 days of your first payment in order to receive maximum coverage (pre-existing conditions, bankruptcy insurance, etc).
even if you do not yet know the final trip cost (e.g. flights), write down the amount you do know – and then at a later date, we can amend the insurance premium.
trip dates are for the entire period away from home
trip costs are all pre-paid expenses (e.g. airfare + land costs)
Email: yonah@travelinsuranceisrael.com
Phone number: 1-402-404-5205
Mention promo code: IGT-MAKOR
No group flight arrangements are planned for this journey; kindly make your own flight plans. We suggest one of these itineraries that have arrival and departure times close to one another. Makor will meet everyone who arrives on one of these flights at Ben Gurion Airport to begin the journey together. If you choose another departure airport and/or itinerary/carrier that arrives within an hour before or after these flights, Makor will meet you as well. All others will be responsible for your own transportation to meet the group at the beginning of the trip. Makor will bring the entire group to Ben Gurion Airport at the conclusion of the journey.
Dulles (IAD) to Israel (TLV)
Israel (TLV) to Dulles (IAD)
April 16: United Airlines Flight 72 (UA72), departs IAD at 10:45 PM, arrives to Ben Gurion Airport (TLV) at 4:40 PM on April 17 (next day)
or
April 16: Delta Airlines Flight 5982 (DL5982), departs IAD at 6:20 PM, arrives to Heathrow Airport (LHR) at 6:45 AM, next day (April 17)
connect to
DL5953, departs LHR at 9:15 AM, arrives to TLV at 4:15 PM
April 26: United Airlines Flight 91 (UA91), departs TLV at 11:25 PM, arrives to EWR at 4:15 AM next day (April 27)
connect to
UA1228, departs EWR at 6:00 AM, arrives to IAD at 7:19 AM
or
April 26: Delta Flight 235 (DL235), departs TLV at 11:55 PM, arrives to JFK (Kennedy, NY) at 5:15 AM, next day (April 27)
connect to
DL5859, departs JFK at 9:20 AM, arrives to IAD at 10:20 AM
Israel (TLV) to Dulles (IAD)
April 26: United Airlines Flight 91 (UA91), departs TLV at 11:25 PM, arrives to EWR at 4:15 AM next day (April 27)
connect to
UA1228, departs EWR at 6:00 AM, arrives to IAD at 7:19 AM
or
April 26: Delta Flight 235 (DL235), departs TLV at 11:55 PM, arrives to JFK (Kennedy, NY) at 5:15 AM, next day (April 27)
connect to
DL5859, departs JFK at 9:20 AM, arrives to IAD at 10:20 AM
Philadelphia (PHL) to Israel (TLV). YOU WILL FIND THIS ITINERARY ON THE EL AL WEBSITE, elal.com
Israel (TLV) to Philadelphia (PHL): NOTE THIS FLIGHT LEAVES AFTER MIDNIGHT; IT DEPARTS TLV on APRIL 27)
April 16: El Al Israel Airlines Flight 8166 (LY8166) -operated by American Airlines- departs PHL at 7:00 PM, arrives to Amsterdam (AMS) at 8:40 AM (next day) April 17.
connect to
El Al Israel Airlines Flight 338 (LY338), departs AMS at 11:35 AM, arrives to Ben Gurion Airport (TLV) at 4:55 PM
Thursday April 27 (NOTE THIS FLIGHT LEAVES AFTER MIDNIGHT): El Al Flight 15 (LY15), departs TLV at 1:05 AM, arrives to Boston (BOS) at 5:45 AM
connect to:
El Al (LY 8552, operated by JetBlue Flight 1159), departs BOS at 9:00 AM, arrives PHL at 10:32 AM
Israel (TLV) to Philadelphia (PHL): NOTE THIS FLIGHT LEAVES AFTER MIDNIGHT; IT DEPARTS TLV on APRIL 27)
Thursday April 27 (NOTE THIS FLIGHT LEAVES AFTER MIDNIGHT): El Al Flight 15 (LY15), departs TLV at 1:05 AM, arrives to Boston (BOS) at 5:45 AM
connect to:
El Al (LY 8552, operated by JetBlue Flight 1159), departs BOS at 9:00 AM, arrives PHL at 10:32 AM
Newark (EWR) to Israel (TLV)
Israel (TLV) to Newark (EWR)
April 16: United Airlines Flight 90 (UA90), departs EWR at 10:55 PM, arrives to TLV at 4:20 PM next day (April 17)
April 26: United Airlines Flight 91 (UA91), departs TLV at 11:25 PM, arrives to EWR at 4:15 AM next day (April 27)
Israel (TLV) to Newark (EWR)
April 26: United Airlines Flight 91 (UA91), departs TLV at 11:25 PM, arrives to EWR at 4:15 AM next day (April 27)
Baltimore (BWI) to Israel (TLV)
Israel (TLV) to Baltimore (BMI)
April 16: American Airlines Flight 3514 (AA3514), departs BWI at 7:04 PM, arrives to Miami (MIA) at 9:50 PM
connect to
AA52, departs MIA at 11:00 PM, arrives to TLV at 6:00 PM, next day (April 17)
April 26: American Airlines Flight 53 (AA53), departs TLV at 11:00 PM, arrives to MIA at 5:15 AM next day (April 27)
connect to
AA1524, departs MIA at 8:30 AM, arrives to BWI at 11:09 AM
Israel (TLV) to Baltimore (BMI)
April 26: American Airlines Flight 53 (AA53), departs TLV at 11:00 PM, arrives to MIA at 5:15 AM next day (April 27)
connect to
AA1524, departs MIA at 8:30 AM, arrives to BWI at 11:09 AM