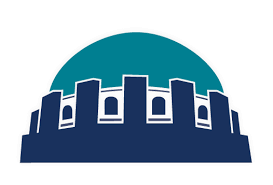 Congregation Emanu-El Family Journey
Jun 20, 2020 - Jun 30, 2020
Led by Rabbi Carla Fenves

Saturday, June 20, 2020
DEPARTURE
Departure from the United States.
Overnight: In flight
Sunday, June 21, 2020
ARRIVAL AND WELCOME TO ISRAEL
Arrive at Ben Gurion International Airport, with assistance by a Makor Educational Journeys representative.
Proceed to Tel Aviv.
Check in to the hotel.
Beverages and a sweet snack upon arrival.
Overnight: InterContinental David Hotel, Tel Aviv
Monday, June 22, 2020
TEL AVIV VIBES
Breakfast at the hotel.
Begin your exploration of Tel Aviv, the "Big Orange," in its historic center, known as "Little Tel Aviv." View a large wall mosaic by artist and author Nachum Guttman and a scale model of Tel Aviv as it first began to develop.
The Roots of the First Hebrew City, a guided walk using music, art and literature through Neve Zedek, one of the first neighborhoods outside Jaffa, home to early Zionist cultural icons and today an eclectic fashion and food destination.
Lunch on own, Tel Aviv style, in one of the open-air cafes that line the streets.
Visit Independence Hall, site of the signing of Israel's Declaration of Independence, with a program that traces the story of the State of Israel from 1948.
Dance/movement workshop at and with instructors from Mayumana, a multicultural troupe, whose performances combine musical instruments, rhythm and visual effects into a unique humoristic language.
Rest of the afternoon, dinner and evening on own.
Overnight: InterContinental David Hotel, Tel Aviv
Tuesday, June 23, 2020
ANCIENT AND MODERN INGENUITY
Breakfast at the hotel.
Check out of the hotel.
Travel to Rehovot.
Guided visit in the Ayalon Institute, a pre-state clandestine munitions factory, for a glimpse into the ingenuity and creativity of Israel's pre-state armed forces.
Continue to Hadera.
Visit Technoda, which provides science and technology education for thousands of youth from the entire central region of Israel.  Enjoy hands-on activities that employ modern Israeli and international inventions for teaching disadvantaged and immigrant children.
Lunch on own in the Caesarea Port.
Proceed to the remains of the Ancient Roman Aqueduct, just north of the city, and then walk through the waters of Mei Kedem, a restored stretch that was part of the Roman and Byzantine water system.
Continue to the hotel.
Check in and relax at the pool.
Dinner at the hotel.
Overnight: Nof Ginnosar
Wednesday, June 24, 2020
NORTHERN EXPOSURES
Breakfast at the hotel.
Drive to Kiryat Shemona.
Ride the Manara cable car to the highest point on the cliff and enjoy a breathtaking panoramic view of the area, including Lebanon, the Western Galilee and the Golan.
After a geopolitical overlook from atop the Manara cliff, drive along the Israel-Lebanon
Nature walk through the Tel Dan Reserve, along the Dan River, concluding at Tel Dan itself, one of Israel's most significant Biblical sites.
Lunch on own in Kiryat Shemona.
Guided tour through the mystical city of Safed: walk the narrow alleyways; peek into ancient synagogues; visit the Artist Colony; hear the stories of the 16th-century rabbis of Safed, who breathed new life into the Jewish people after the expulsion from Spain in 1492 and who are credited by many with igniting the first flames of passion for a return to the Land of Israel.
Return to the hotel.
Dinner at the hotel.
Overnight: Nof Ginnosar
Thursday, June 25, 2020
PASSAGES
Breakfast at the hotel.
Check out of the hotel.
B'nai Mitzvah ceremony at an ancient synagogue in the Galilee or Golan.
Festive BBQ and "cooking competition" with musical entertainment at the Baba Yona ranch.
Proceed on a "water walk" in Nahal HaKibbutzim, part of Eretz HaMayanot (Land of the Springs).
Continue to Jerusalem through the Great Rift Valley.
Stop at Mount Scopus, overlooking Jerusalem, for an introduction to the city and an opportunity to recite the traditional Shehecheyanu prayer upon arrival in Jerusalem.
Check in to the hotel.
Dinner and evening on own.
Overnight: Inbal Hotel, Jerusalem
Friday, June 26, 2020
LAYERS OF JERUSALEM
Breakfast at the hotel.
Adults: Meeting with speaker on "Religion and State in Israel."
Youth: Ramparts Walk from Jaffa Gate to Dung Gate.
All: Guided visit through the City of David, with Bible in hand, exploring the origins of Jerusalem, guided in part by the B'nai Mitzvah students, concluding with a water walk through Hezekiah's Tunnel.
Time for reflection at the Western Wall.
Travel to downtown Jerusalem for exploration and lunch on own in Machane Yehuda market or along one of the pedestrian malls as Jerusalemites prepare for Shabbat.
Shabbat candle lighting.
Kabbalat Shabbat at a local progressive synagogue in or near Jerusalem.
Festive Shabbat dinner at the hotel or home hospitality.
Overnight: Inbal Hotel, Jerusalem
Saturday, June 27, 2020
A JERUSALEM SHABBAT
Breakfast at the hotel.
Morning at leisure or time for services.
An Historic Weave of Jerusalem – Guided walk through the Quarters of Jerusalem, exploring the multiethnic weave of the city from rooftop views within the Jewish Quarter, viewing archaeological remains that date back 3000 years to the days of the First Temple, the Nea Church, the Biblical and Hasmonean remains in the open Cardo, and the Broad Wall; include a visit to the Church of the Holy Sepulchre in the Christian Quarter and conclude at the Austrian Hospice on the edge of the Muslim Quarter.
Lunch on own in the Old City.
Optional: Visit the unique collections of the Israel Museum, including renowned international and Israeli art and Judaica collections; the Billy Rose Sculpture Garden; the Shrine of the Book, home to the exceptional archaeological finds of the Dead Sea Scrolls and the Second Temple Period model that recreates Jerusalem in 66 CE.
Havdallah.
Dinner and evening on own.
Overnight: Inbal Hotel, Jerusalem
Sunday, June 28, 2020
THE DEAD SEA BASIN
Breakfast at the hotel.
Proceed to the Dead Sea.
Ascend Masada via cable car for a guided visit through the site and an exploration of the symbolism and questions that arise from the Masada story and their implications for Jewish life today.
Ride the cable car down and continue to Ein Bokek for an opportunity to float in the Dead Sea and swim in the hotel pool, followed by lunch.
Hike up to and cool off in the refreshing pools and waterfalls of Nahal David (David's Stream) in the Ein Gedi Nature Reserve, a unique ecosystem of springs, waterfalls and pools surrounded by lush greenery in a desolate desert setting.
Proceed to Eretz Beresheet.
Mount camels and travel a short distance to the "Tent of Avraham Avinu" at Eretz Beresheet for an explanation and demonstration of ancient Biblical hospitality customs, many of which are preserved today in traditional Bedouin life.
Return to Jerusalem.
Dinner and evening on own.
Overnight: Inbal Hotel, Jerusalem
Monday, June 29, 2020
MEMORIAL AND MEMORY SPACES
Breakfast at the hotel.
Guided visit through Yad Vashem World Holocaust Remembrance Center, the Jewish national memorial to the six million Jewish victims of the Holocaust, including:

The Avenue of the Righteous
The Holocaust History Museum
The Children's Memorial
Parallel programming for children under 10/11
Special concluding ceremony

Lunch on own.
Ride to Beit Guvrin National Park and participate in an active archaeological dig at Tel Maresha (Beit Guvrin), while exploring caves carved out by human hands some 2,300 years ago.
Dinner and evening on own.
Overnight: Inbal Hotel, Jerusalem
Tuesday, June 30, 2020
PAST, PRESENT & FUTURE
Breakfast at the hotel.
Morning hike along the Sataf Springs that water the agricultural terraces, reminders of a Judean way of life that dates back thousands of years.
Additional activity (time-permitting)
Return to city for lunch on own.
Sum-up this week's Israel journey by "Mapping the Journey" with Kol HaOt educators, who impart Jewish values, texts and history through a creative synthesis of the visual and performing arts.
Afternoon for leisure and last-minute shopping.
Check out of the hotel.
Farewell dinner at a Jerusalem (or Tel Aviv) restaurant.
Depart for Ben Gurion Airport for late-night flight home.
Overnight: In flight

Wednesday, July 1, 2020
ARRIVAL BACK HOME
*Program is subject to change, pending confirmations.
* Based on 40 full-paying participants.  Prices do not include flights
​
Hotels:
2 nights InterContinental David Hotel, Tel Aviv
2 nights Nof Ginnosar, North
5 nights Inbal Hotel, Jerusalem
Land Price Includes:
Assistance upon arrival and departure at Ben Gurion Airport for group flight
One group transfer from and one group transfer to Ben Gurion Airport
Licensed Israeli Government Tour Educator and trained by Makor – 9 days
All group Transportation in Israel on a private luxury bus – 8 days
Hotel Accommodations per above ** or similar, pending confirmation
All Site Admissions and programs as per the itinerary
Meals

Breakfast daily
2 lunches
4 dinners

Dinner at north hotel (x2)
Shabbat dinner
Farewell dinner

Source Materials, Hat, Map
Water on bus daily – 3 bottles per person per day
Porterage at hotels
Not Included:
   Tips for Guide and Driver
   Meals on own and out of pocket expenses
   Travel and Medical Insurance
   Flights
Payment and Refund Schedule
Payment Schedule
Upon Registration — Deposit of $500 per participant
March 1, 2020— 50% of Total Payment
May 1, 2020 — Full Payment
Refund Schedule
Cancel Before March 1, 2020 — Full Refund
Cancel between March 1 and May 1, 2020 — 50% Refund
Cancel between May 1 and June 1, 2020 — 25% Refund
Cancel after June 1, 2020 — No Refund
For more information, please contact Robin at robin@igt.co.il
Travel Insurance:
We urge you to purchase cancellation insurance & supplemental medical coverage (which covers pre-existing conditions). This is a smart way to safeguard against life's surprises.
We have made arrangements with SMS-Travel Insurance Center (Israel) of Omaha, Nebraska. SMS has over 25 years of experience as worldwide insurance brokers and can help you choose the policy that best meets your needs. Yonah Engel is our contact person.
​
Please note:
most insurance policies require purchase within 21 days of your first payment in order to receive maximum coverage (pre-existing conditions, bankruptcy insurance, etc).
even if you do not yet know the final trip cost (e.g. flights), write down the amount you do know – and then at a later date, we can amend the insurance premium.
trip dates are for the entire period away from home
trip costs are all pre-paid expenses (e.g. airfare + land costs)
Email: yonah@travelinsuranceisrael.com
Phone number: 1-402-404-5205
Mention promo code: IGT-MAKOR
There are no group flights organized for this tour.