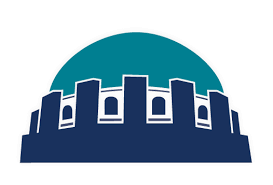 Emanu-El Women in Israel
Mar 8, 2020 - Mar 16, 2020
*Registration for this trip is now closed.*
An Exploration of Emerging Culture and Cuisine
Led by Rabbi Beth Singer

Sunday, March 8, 2020
DEPARTURE
Overnight: Inbal Hotel, Jerusalem
Monday, March 9, 2020
WELCOME - BRUCHIM HABAIM
"Women's history is women's right––an essential, indispensable heritage from which we can draw pride, comfort, courage, and long-range vision." (Gerda Lerner, Jewish Founder of Women's History Month)
Breakfast at the hotel.
Of Food, Israel and Ourselves, program introduction with Rabbi Beth Singer, at the hotel.
Guided tour through the Israeli art exhibit of the Israel Museum, exploring the latest trends in Israeli art.
Behind the Scenes in Machane Yehuda Market, a walk through the market exploring the scents, tastes and people of the market, with guide Yael Bar Ilan, including tastings and lunch.
Free time to explore Jerusalem.
Return to the hotel.
Festive welcome dinner at the world renowned Machaneyuda.
Overnight: Inbal Hotel, Jerusalem
Tuesday, March 10, 2020
THE MEGILLA MONOLOGUES: EREV SHUSHAN PURIM
"……we've brought our understanding of gender to our texts in the past and how we can have a fresh view with a new understanding of gender and women's experience" (Rabbi Mary Zamore, Executive Director of the Women's Rabbinic Network)
Breakfast at the hotel.
Meet with Rabbi Noa Sattath, Director of the Israel Religious Action Center (IRAC), at the hotel.
Praline-making workshop at Ya'ar Hacacao boutique chocolatier, started by Yaara Kalmanovitz who left a promising law career to fulfill her dream of breaking social barriers with chocolate.
Depart for the Jerusalem Hills.
MakorWalks – Nature walk along Har Haruach – The Wind Hill, overlooking Nahal Yitlah – the Yitlah Riverbed. (Approximately 45 minutes – can be longer if desired.)
Continue to Nataf.
Rama Ben Zvi, owner of Rama's Kitchen and Anomarel Ogen, one of Israel's leading bread bakers and researchers, will lead you in an exploration of fine ingredients, the environment and the earth, presenting a slice of the culinary worldview that has developed around bread and wheat; learn about various kinds of bread and pastries by baking them in a "tabun" oven. Finish with an excellent meal prepared by Rama, with local ingredients provided by culinary artists from the nearby communities.
Return to Jerusalem.
Free time for rest and relaxation.
A Jerusalem Purim, begin the Shushan Purim celebrations (only in Jerusalem) with a special Purim dinner at La Guta restaurant, hosted by Rabbi Beth Singer.
Overnight: Inbal Hotel, Jerusalem
Wednesday, March 11, 2020
A CRACK IN THE EARTH
"The Rift Valley is a natural object created by physical forces but when we look at it, we don't see just the physical object. We see stories and ideas and our own histories."  (Haim Watzman, journalist, author, translator)
Breakfast at the hotel and check-out.
Proceed north by way of the Jordan Rift Valley.
Spend the morning cooking and eating with Nof Otmana, a microbiologist from an Arab town in northern Israel who won the fourth season of Israel's reality show "MasterChef."
MakorWalks – Flower hike through the Gilboa Nature Reserve, which is covered in carpets of flowers of a variety of colors from the lily, iris and narcissus families, as well as several arrays of orchids, anemones, tulips, Persian buttercups and Aleppo Adonis that all flower in early spring.
Continue to Moshav Zippori and the Reish Lakish farm for a special program on olives, olive trees and the Jewish and Muslim relationship to the land, in conjunction with the Sindyanna
Drive to the hotel and check in to the hotel.
Dinner at the hotel.
Overnight: Mitzpe HaYamim, Rosh Pina
Thursday, March 12, 2020
A GALILEAN TAPESTRY
Breakfast at the hotel.
Guided tour of Ein Camonim Goat Farm and Dairy, including a tour of the farm, an understanding of the cheese-making process, and tastings of the various cheeses.
Wine workshop at Adir Winery. This experience includes a tour of the vineyards, an introduction into the world of the vintner, the different types of terroirs and their effect on the quality of the wine, various grape cultivars (red, white), and information regarding the specific terroirs of the plateau region of Kerem ben Zimra.  Use all five senses to taste and note the differences among the wines of Adir.
MakorWalks – Nature hike on the Mount Meron Peak Trail, part of the National Israel Trail.
Short stop for a tour of the factory of Buza, a Jewish-Arab ice cream business that is a sweet symbol of coexistence.
Visit the studio of Galilean artist Ruth Kestenbaum Ben Dov, who says about her art: "Painting is a lifetime commitment, a source of inspiration and a continual challenge. Observation of reality keeps me focused, providing a foundation for journeys exploring multilevel identities, histories, and even languages, with text playing a role in many of my works."
Return to the hotel.
Dinner at the hotel.
Overnight: Mitzpe HaYamim, Rosh Pina
Friday, March 13, 2020
WOMEN OF THE GALILEE
Breakfast at the hotel and check-out.
MakorWalks – Stroll (Guided walk) along the cobblestone streets of Rosh Pina, the first settlement in the Galilee established in the earliest major wave of immigration, and today, a beautifully restored village where aged olive trees, artisans' studios and quaint homes are reminiscent of old European towns.
Guided tour of Kibbutz Sde Eliyahu. Learn about its cutting-edge ecological business in biologically-based integrated pest management and natural pollination. The kibbutz spreads ecological awareness and uses nature to foster good relations with Palestinian and Jordanian farmers.
Continue to Tel Aviv.
Check in to the hotel and prepare for Shabbat.
Proceed to Modi'in for a bus tour of the city and learn about the unique quality of the city planning.
Kabbalat Shabbat and Friday night services with Kehilat Yuzma, followed by home hospitality Shabbat dinner.
Overnight: Carlton Hotel, Tel Aviv
Saturday, March 14, 2020
NESHOT CHAYIL – WOMEN OF (ARTISTIC) VALOR
Breakfast at the hotel.
Shabbat morning on the beach with Rabbi Beth Singer.
Visit art galleries that provide unique experiences and, since art is customarily experienced as a "finished product" in galleries or museums, the experience will also go behind the scenes to visit artists in their studios to see the creative process and to have an intimate conversation about making art and being an artist. Emphasis will be on female artists, gallery owners, curators and themes.
Lunch on own at one of Tel Aviv's culinary "hot spots".
MakorWalks – Optional afternoon walk along the Tel Aviv Promenade – length can vary from 15 minutes to an hour and a half.
Havdallah.
Dinner and evening on own.
Overnight: Carlton Hotel, Tel Aviv
Sunday, March 15, 2020
MAKING A STATEMENT
Breakfast at the hotel.
The Sounds of Silence: Guided tour in the Florentine neighborhood, Tel Aviv's most bohemian and upbeat neighborhood, and learn about contemporary Israeli culture through urban art: writing on the wall, graffiti, bumper stickers and even painted garbage bins.
Guided walk through Levinsky market to sample Israel's street foods, with guide Yael Bar Ilan.
Drive into the Judean Lowlands and the Ella Valley for a walk along the Elah section of the Israel Trail, concluding at the Ella Winery for wine and cheese tasting.
Return to the hotel.
Dinner at Kitchen Market.
Overnight: Carlton Hotel, Tel Aviv
Monday, March 16, 2020
TEL AVIV VIBES
Breakfast at the hotel.
Visit Kuchinate, a collective of African asylum-seeking women in vulnerable situations—many are survivors of human trafficking, torture, and sexual abuse—who design and create crocheted products for the home, to partake in a traditional Eritrean/Ethiopian coffee ceremony.
Food Fights: culinary journalist Hagit Evron will discuss the ideological identity struggle between Jews and Arabs through local foods: falafel, heirloom varieties of grapes, za'atar, and the "assimilation" of Jewish ethnic foods, followed by lunch at a local "humusiya".
Free afternoon for personal exploration of Tel Aviv.
Return to the hotel for rest, relaxation and packing.
Check out of the hotel.
Wrap up discussion.
Israel in a Pita: An Israeli Culinary Show, an interactive cook show, featuring Israel's leading mouthwatering dishes, with an intriguing discussion about Israel's culinary culture, politics, economy, identity – then and now, with Hagit Evron and Chef Yossi Elad, former chef at the Palamor and Machaneyuda restaurants.
Depart for Ben Gurion Airport for return flights home.
Overnight: In flight

Tuesday, March 17, 2020
ARRIVAL BACK HOME
*Program is subject to change, pending confirmations.
* Based on 20 full-paying participants.  Prices do not include flights.
​
Hotels:
3 nights Inbal Hotel, Jerusalem
2 nights Mitzpe HaYamim, Rosh Pina
3 nights Carlton Hotel, Tel Aviv (+ late check out on the final day)
Land Price Includes:
Assistance upon arrival and departure at Ben Gurion Airport for one group flight
One group transfer from and one group transfer to Ben Gurion Airport
Licensed Israeli Government Tour Educator and trained by Makor – 8 days
All group Transportation in Israel on a private luxury bus – 8 days
Hotel Accommodations per above ** or similar, pending confirmation
All Site Admissions and programs as per the itinerary
Meals

Breakfast daily
4 lunches

"A Chef's Walk"
Rama's Kitchen workshop
Levinsky market tasting tour
Lunch with Ronit Vered

7 dinners

Welcome dinner at Machneyuda
Purim dinner
Dinner at hotel in north (x2)
Home hospitality Shabbat dinner
Dinner at Kitchen Market in Tel Aviv
Farewell dinner

Source Materials and Map
Porterage at hotels
Tips for Guide and Driver
Not Included:
Flights
Meals on own and out of pocket expenses
Travel and Medical Insurance
Payment and Refund Schedule
Payment Schedule
Upon Registration — Deposit of $500 per participant
December 1, 2019 — 50% of Total Payment
January 15, 2020 — Full Payment
Refund Schedule
Cancel Before December 1, 2019 — Full Refund
Cancel between December 1, 2019 and January 15, 2020 — 50% Refund
Cancel between January 15 and February 15, 2020 — 25% Refund
Cancel after February 15, 2020 — No Refund
For more information, please contact Robin at robin@igt.co.il
Travel Insurance:
We urge you to purchase cancellation insurance & supplemental medical coverage (which covers pre-existing conditions). This is a smart way to safeguard against life's surprises.
We have made arrangements with SMS-Travel Insurance Center (Israel) of Omaha, Nebraska. SMS has over 25 years of experience as worldwide insurance brokers and can help you choose the policy that best meets your needs. Yonah Engel is our contact person.
​
Please note:
most insurance policies require purchase within 21 days of your first payment in order to receive maximum coverage (pre-existing conditions, bankruptcy insurance, etc).
even if you do not yet know the final trip cost (e.g. flights), write down the amount you do know – and then at a later date, we can amend the insurance premium.
trip dates are for the entire period away from home
trip costs are all pre-paid expenses (e.g. airfare + land costs)
Email: yonah@travelinsuranceisrael.com
Phone number: 1-402-404-5205
Mention promo code: IGT-MAKOR
Recommended flights
Flight to Israel
Flight to USA
Depart San Francisco Airport on March 7, 2020 at 9:40 pm on flight UA 954 to Ben Gurion Airport.
Arrive at Ben Gurion Airport on March 8, 2020 at 9:40 pm.
No recommendations; at your leisure.
* This flight is a suggested flight and not included in the package price.
Anyone arriving early before the tour begins and is not already in Jerusalem can meet the bus at Ben Gurion at the proper time for the transfer to Jerusalem.
No recommendations; at your leisure.
* This flight is a suggested flight and not included in the package price.
Anyone arriving early before the tour begins and is not already in Jerusalem can meet the bus at Ben Gurion at the proper time for the transfer to Jerusalem.