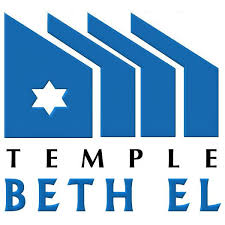 Temple Beth El WPB
May 19, 2020 - May 28, 2020
A Jewish Journey to Azerbaijan and Georgia
Led by Rabbi Leonid Feldman
Tuesday, May 19 and Wednesday, May 20 are travel days.
Wednesday, May 20 is the first hotel night
Thursday, May 21, 2020
ARRIVAL AND INTRODUCTION TO BAKU
Breakfast at the hotel.
All participants meet in the lobby of the Hilton Hotel at 9:00 am.
Azerbaijan and the Jews: A Special Relationship, with Kamal Abdullayev, formerly the State Counselor of the Republic of Azerbaijan on inter-ethnic issues of multiculturalism and religion and currently the Rector of the Azerbaijan University of Languages.
Possible visit to one of the Jewish schools in Baku.
Global Jewish Responsibility meet with representatives of the JDC and the Jewish Agency for a glimpse at some of the efforts being made by global Jewish organizations to assist the Jewish community of Azerbaijan.
Visit the Martyrs Square and grave of the Azerbaijan's national leader, Heydar Aliyev.
Continue to Highland Park for an overview of the city and the marina, with free time to explore, shop and enjoy the views.
Visit the iconic Flame Tower, a set of three flame-shaped towers (reflecting Baku's ancient fire-worshiping tradition).
Festive welcome dinner with members of the Jewish community with the Israeli Ambassador to Azerbaijan, His Excellency George Deek, the first Christian Arab to represent Israel as an ambassador.
Overnight: Hilton Hotel, Baku
Friday, May 22, 2020
THE MOUNTAIN JEWS OF QUBA
Breakfast at the hotel.
Drive to Quba (approximately 2 hours and 15 minutes).
Wreath laying ceremony at the monument of the national leader Heydar Aliyev and visit to the Genocide Memorial complex together with the head of the Executive Authority of Quba.
Lunch in Quba.
Visit the Quba Mountain Jewish Community, one of the last Jewish mountain communities in the world, including a visit to the Jewish school and synagogue.
Return to Baku at approximately 5:00 pm, with free time to prepare for Shabbat.
Kabbalat Shabbat with the Mountainous Jewish Community, followed by a festive Shabbat dinner in Baku Mountainous Synagogue.
Overnight: Hilton Hotel, Baku
Saturday, May 23, 2020
SHABBAT IN BAKU
Breakfast at the hotel.
Shabbat services with the Mountainous Jewish Community, followed by Kiddush lunch.
Walking tour from the Mountainous Jewish Synagogue to Icheri Sheher, Baku's Old Town, which dates back well over 1,000 years, also known as Baku's Acropolis and a UNESCO World Heritage Site, including a guided visit through the walled city with its alleyways and significant sites such as the Maiden's Tower, which has become the symbol of Azerbaijan, the Shirvanshah Palace complex and Castle Synyk Gala.
Conclude the day with a walk along Baku National Boulevard and return to the hotel.
Havdallah at European Jewish Synagogue followed by a Melave Malka and a short Bus City Tour with a revisit to the Highland Park by night and dinner on your own.
Overnight: Hilton Hotel, Baku
Sunday, May 24, 2020
FROM AZERBAIJAN TO GEORGIA
Breakfast at the hotel.
Check out of the hotel.
Special program in one of the Baku Synagogue Sunday Schools with parents, teachers and children.
Free time for last minutes personal exploration and shopping.
Depart for Hayder Aliyev Airport for flight to Tbilisi.
Arrive in Tbilisi.
Drive directly into Tbilisi for an orientation tour of the city, including the old districts of the city which are structured like terraces, and meander through the narrow streets to enjoy colorful houses, patterned balconies and wonderful samples of modern architecture.
Dinner with members of the Tbilisi Jewish community.
Overnight: Sheraton Metekhi Palace, Tblisi
Monday, May 25, 2020
AN INTRODUCTION TO TBILISI
Breakfast at the hotel.
Visit the Great Synagogue of Tbilisi, one of the most significant Jewish institutions in Georgia, including a meeting with community leadership.
Visit the David Bazov Museum of the history of the Jews of Georgia, with an opening presentation by Givi Gambashidze, museum director, The Glory of Jewish Georgia, followed by a guided visit through the museum exploring the unique, exciting and sometimes challenging story of Georgian Jewry.
Visit the Jewish school Afternoon Program with a special program with kids, teachers and parents.
Continue to the Dry Bridge Flea Market and stroll down Rustaveli Avenue for an unfiltered taste of the city.
Return to the hotel.
Dinner with leaders of the Tbilisi Jewish community.
Overnight: Sheraton Metekhi Palace, Tblisi
Tuesday, May 26, 2020
THE JEWS OF GEORGIA
Breakfast at the hotel.
Transfer to famous Kakheti wine region.
Visit the fortified town of Sighnaghi, one of the most picturesque towns in the region, for a walk around the town and a glimpse into life in rural Georgia.
Continue to Kvareli for wine tasting at the famous Khareba Wine Cellar, located in a tunnel.
Lunch on own at Khareba restaurant with magnificent views of the region
Conclude the visit to the wine region with a visit to a home winery (BIO Wines) in Kondoli village and return back to Tbilisi via Gombori pass.
Free evening and dinner on own – with an optional cultural event (not included).
Overnight: Sheraton Metekhi Palace, Tblisi
Wednesday, May 27, 2020
Breakfast at the hotel.
Continue to the Narikala Fortress, with overlooks the city and once one of the central defensive points of the city, and continue to the Kartlis Deda overlook which represents the traditional Georgian character of warmly welcoming guests and fighting off enemies
Descend to the Metekhi Church (13th century) facing the magnificent views over old Tbilisi and through the winding little streets and some of the main sites of the city.
Wrap up conversation and festive farewell dinner.
Depart for Tbilisi International Airport.
Late night flight to Tel Aviv, Israel.
Overnight: David Intercontinental Hotel, Tel Aviv
Thursday, May 28, 2020
ARRIVAL IN ISRAEL AND SHAVUOT
Arrive at Ben Gurion Airport, with assistance by Makor representatives.
Transfer to Tel Aviv
Check in to the hotel.
Free time for rest, relaxation and personal exploration.
Festive Shavuot dinner at the hotel.
Optional – Take part in one of the many Tikun Leil Shavuot study sessions taking place throughout the night.
Overnight: David Intercontinental Hotel, Tel Aviv
Friday, May 29, 2020
SHAVUOT
Breakfast at the hotel.
Day at leisure.
Optional touring (not included).
Shabbat dinner at the hotel.
Overnight: David Intercontinental Hotel, Tel Aviv
Shabbat, May 30, 2020
SHABBAT
Breakfast at the hotel.
Day at leisure.
Optional touring (not included).
Havdallah.
Depart for Ben Gurion Airport.
Overnight: In flight
*Program is subject to change, pending confirmations.
* Based on 25 full-paying participants.  
**For those arranging their own flights, please contact Robin at robin@igt.co.il for special pricing.
​
Hotels:
4 nights Hilton Hotel, Baku, Azerbaijan
3 nights Sheraton Metekhi Palace, Tbilisi, Georgia
Land Price Includes:
Group transfers from and to all airports
All group transportation on a private luxury bus
Licensed English-speaking guides
Makor educator
Deluxe hotel accommodations per above ** or similar, pending confirmation
All site admissions and programs as per the itinerary
Meals

Breakfast daily
Shabbat meals
4 lunches and dinners

Hat, Bag, Map
Porterage at hotels
Flights: Tel Aviv – Baku – Tbilisi – Tel Aviv**
Not Included:
   Tips for guide, driver, and Makor representative
   Meals on own and out of pocket expenses
   Travel and Medical Insurance
   International flights (other than those included above)
Payment and Refund Schedule
Payment Schedule
Upon Registration — Deposit of $500 per participant
February 1, 2020 — 50% of Total Payment
March 20, 2020 — Full Payment
Refund Schedule
Cancel Before February 1, 2020 — Full Refund
Cancel between February 1 and March 20, 2020 — 50% Refund
Cancel between March 20 and April 20, 2020 — 25% Refund
Cancel after April 20, 2020 — No Refund
For more information, please contact Robin at robin@igt.co.il
Travel Insurance:
We urge you to purchase cancellation insurance & supplemental medical coverage (which covers pre-existing conditions). This is a smart way to safeguard against life's surprises.
We have made arrangements with SMS-Travel Insurance Center (Israel) of Omaha, Nebraska. SMS has over 25 years of experience as worldwide insurance brokers and can help you choose the policy that best meets your needs. Yonah Engel is our contact person.
​
Please note:
most insurance policies require purchase within 21 days of your first payment in order to receive maximum coverage (pre-existing conditions, bankruptcy insurance, etc).
even if you do not yet know the final trip cost (e.g. flights), write down the amount you do know – and then at a later date, we can amend the insurance premium.
trip dates are for the entire period away from home
trip costs are all pre-paid expenses (e.g. airfare + land costs)
Email: yonah@travelinsuranceisrael.com
Phone number: 1-402-404-5205
Mention promo code: IGT-MAKOR
Stay tuned for information on group flights.
* Based on 15 full-paying participants. 
Hotel:
4 nights, David InterContinental Hotel, Tel Aviv
Land Price Includes:
Airport assistance upon arrival and departure at Ben Gurion Airport
One group transfer from and one group transfer to Ben Gurion Airport
Deluxe Hotel Accommodations per above ** or similar, pending confirmation
Meals

Breakfast daily
Shavuot dinner at hotel
Shabbat dinner at hotel

Porterage at hotels
Not Included:
   Tips for Guide and Driver
   Meals on own and out of pocket expenses
   Travel and Medical Insurance
  Flights