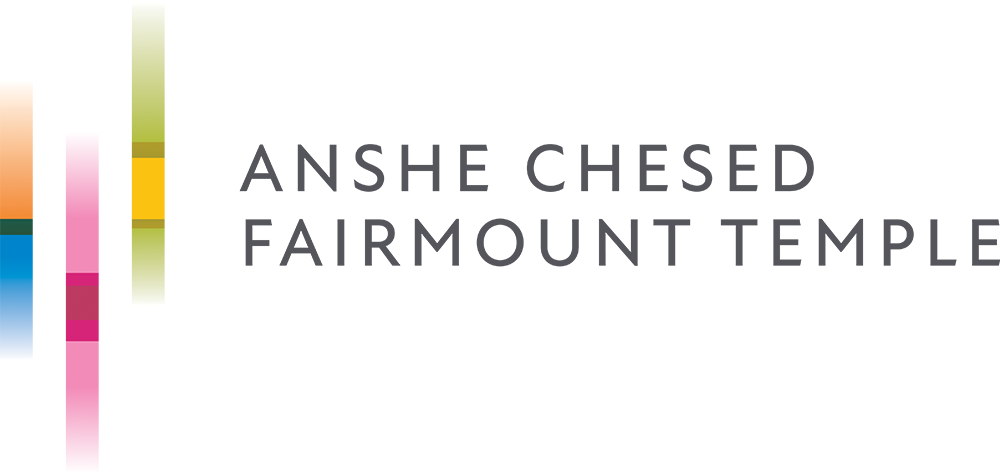 Anshe Chesed Fairmount Temple Multigenerational Israel Adventure
Dec 23, 2023 - Jan 3, 2024
Led by Cantor Vladimir Lapin and Rabbi Elle Muhlbaum
See Tel Aviv, Jerusalem and the Galilee
Connect to the Land, People and State of Israel
Explore your relationship to Israel and the Jewish People
Saturday, December 23, 2023
LET'S GO ISRAEL!
Departure from the United States
Overnight: En-route
Sunday, December 24, 2023
B'RUCHIM HA-BA'IM ~ WELCOME TO ISRAEL
Arrive at Ben Gurion International Airport, with assistance by a Makor Educational Journeys representative.
Step back in time with an interactive visit at Ne'ot Kedumim, the world's only biblical landscape reserve.  Draw water from a 2000-year-old cistern.
Welcome dinner and introduction to the Journey
Overnight: Tel Aviv, Dan Panorama Hotel
Monday, December 25, 2023
THE BIG ORANGE
The Visitors Center of Old Jaffa introduces visitors to 5,000 years of history in one of the oldest ports in the world, with a virtual performance that brings past heroes to life.
Independence Trail: Accompanied by texts and poetry, the guided walk begins in the heart of Old Tel Aviv with brief stops that recreate the excitement of the project to create a Hebrew-speaking city, and ends with a vision of the future.
"Tasting tour/lunch" through the Carmel or the Levinsky markets.
Time to explore Tel Aviv on own
or
Tel Aviv = beach – even in the winter!  Be an Israeli and learn to play "matkot," Israel's unofficial national beach-sport.
Group dinner* at a local Tel Aviv restaurant (*hosted by Fairmount Temple).
Overnight: Tel Aviv, Dan Panorama Hotel
Tuesday, December 26, 2023
COASTING ALONG
Breakfast at the hotel and check-out
Adults: "Putting Today's Headlines in Context" with Prof. Jeremy Leigh, Hebrew Union College
Youth: Visit the Palmach Museum and follow the trials and triumphs of the pre-state fighting organization, which, in many ways, formed the standards of the current-day Israel Defense Force.
Travel north along the Trans-Israel Highway, with an on-the-bus  security discussion along the
Seam Zone between Israel and the Palestinian territories.
Stop in Haifa for a visit in the Bahai Temple Gardens; Group Lunch* in Haifa (*hosted by Fairmount Temple)
Continue to Akko, for a guided tour through its labyrinthine alleys and streets that date to the Crusader, Muslim and Ottoman periods. Stroll along its massive city walls; explore the subterranean Crusader city and the Ottoman fortress.
Travel north to the dramatic white cliffs of Rosh Hanikra, on the border near Lebanon, and ride down the cable car to the naturally-hewn grottos by the water.
Continue to the hotel and check-in.
Overnight: Galilee, Kibbutz Nof Ginosar Hotel
Wednesday, December 27, 2023
NORTHERN EXPOSURES
In 4×4 vehicles, tour the Golan Heights, a dormant volcanic plateau with spectacular landscapes, green valleys, grazing land. Take a peek into Syria, with a brief orientation to regional geo-political issues.
Lunch on own in Kibbutz Ein Zivan
Adults: Wine Tasting
Youth: De Karina chocolate-making workshop
Continue to Safed for a guided walking tour of this, one of Israel's "Four Holy Cities," starting at its highest point, the strategically placed 12th century Crusader Citadel. Interwoven with tales of the Israeli War of Independence, Kabbalists and mysticism, descend by foot to the Old City to explore Safed's development as the center of Kabbalah since its 16th century revival in Israel.
Overnight: Galilee, Kibbutz Nof Ginosar Hotel
Thursday, December 28, 2023
A CRACK IN THE EARTH
Breakfast at the hotel and check-out
Visit the Hula Lake Reflooding Project, one of Israel's most innovative environmental undertakings, for an opportunity to ride bikes around the lake (single, dual, triple, quad and family bikes available)
Travel south toward Jerusalem
Guided exploration of Tel Beit She'an, archeological site of a large Biblical city and the Byzantine Scythopolis .
Partnership Together (P2G) programming in Beit She'an
Continue through the Syrian-African Rift Valley to Jerusalem, with a stop for a sneak preview of Jerusalem and a "Shehecheyanu moment" to appreciate your arrival to Jerusalem.
Dinner and evening on own in one of Jerusalem's neighborhoods with "restaurant clusters," e.g. First Station, Mamilla, downtown.
Overnight: Jerusalem, Dan Panorama Hotel
Friday, December 29, 2023
THE DEAD SEA BASIN AND MASADA
Ascend Masada via cable car or on foot for a guided visit through the site and an exploration of the symbolism and questions that arise from the Masada story and their implications for Jewish life today.
Ride the cable car down and continue to Ein Bokek for an opportunity to float in the Dead Sea and swim in the hotel pool, followed by lunch.
(Time permitting) Hike up to the pools and waterfalls in the Nahal David (David's Stream) of the Ein Gedi Nature Reserve, a unique ecosystem of springs, waterfalls and pools surrounded by lush greenery in a desolate desert setting.
Shabbat services and dinner with Kamatz, the Reform congregation in Mevasseret Zion.
Overnight: Jerusalem, Dan Panorama Hotel
Shabbat, December 30, 2023
A JERUSALEM SHABBAT
Morning at leisure/Shabbat services
Tastes of Jerusalem: Walk through the Old City "suq" (market) to enjoy tastes of authentic coffee blends, local special herbs and spices, sweets such as Halva or kanafe, 4 variations of hummus, falafel and "beigeleh Yerushalmi."
In the Christian Quarter, visit the Church of the Holy Sepulchre and note the proximity of many faith traditons' places of worship.
Tradition and Identity:  Mount Zion is a microcosm of Jerusalem – sacred, complex and multicultural, with spaces that are holy to Jews, Christians and Muslims.  Exploration and discussion of how tradition can blur or even change historical realities.
Havdalah, followed by evening and dinner on own.
Overnight: Jerusalem, Dan Panorama Hotel
Sunday, December 31, 2023
REMEMBERING THE PAST, LIVING IN THE PRESENT
Guided visit through the Yad Vashem World Holocaust Remembrance Center complex, the Jewish National Memorial to the six million Jewish victims of the Holocaust, including:
§  The Avenue of the Righteous
§  The Holocaust History Museum
§  The Children's Memorial
Conclude with a memorial and life affirming ceremony in that Valley of the Communities.
Participate in a mitzvah project
Lunch on own en route to Beit Guvrin.
Become an archaeologist for a day and take part in the ongoing dig at Beit Guvrin, where hundreds of caves that served as storerooms, burial crypts and safe havens date back to the time of the Phoenicians and then to the Maccabees.
–>Parallel program for those who do not want to dig
Dinner and evening on own.
Overnight: Jerusalem, Dan Panorama Hotel
Monday, January 1, 2024
CELEBRATION IN JERUSALEM
B'nai Mitzvah ceremony at HUC/Beit Shmuel/WUPJ complex
Enter the Old City through Jaffa Gate and walk along the Rooftops of the Old City for a glimpse into the Christian, Jewish and Armenian Quarters.
Guided walk and Family Scavenger Hunt through the Jewish Quarter of the Old City, including the Broad Wall from the First Temple, Batei Machase Square with its Memorial to the War of Independence, and the Hurva Synagogue
Celebratory lunch at the Culinarium
Guided visit through the Western Wall Tunnel, followed by a visit to the Kotel (Western Wall)
Dinner on own in the Mamilla Pedestrian Mall
View the Night Spectacular at the Tower of David Museum
Overnight: Jerusalem, Dan Panorama Hotel
Tuesday January 2, 2024
REFLECTIONS
Guided visit at the Hebrew Music Museum, which houses an impressive collection of musical instruments and interactive exhibits that explore the history of Hebrew music through the ages.
"Map the Journey" with Kol HaOt educators, who will creatively guide you through a "visual midrash" of your Israel adventure.
Rest of the afternoon on own.
Depart for Ben Gurion International Airport for return flight home.
Overnight: En-route
Wednesday January 3, 2024
RETURN
"Next year in Jerusalem!"
Overnight: --
*Price is based on a minimum of 30 paying participants.
Price does not include airfare.
Hotels:
2 nights in Tel Aviv: Dan Panorama Hotel
2 nights in Upper Galilee: Kibbutz Nof Ginosar Hotel
5 nights in Jerusalem + late check-out on January 2: Dan Panorama Hotel
Land Price includes:
Assistance upon arrival and departure at Ben Gurion Airport for one group flight
One Transfer from and one transfer to Ben Gurion Airport for one group flight
Licensed Israeli Government Tour Educator and trained by Makor – 10 days
All group Transportation in Israel on a private luxury bus – 9 days
Hotel Accommodations as above or similar, pending confirmation
All Site Admissions and programs as per the itinerary
Meals

Breakfast daily
4 Lunches
4 Dinners

Source Materials, Makor Educational Journeys Hat, Bag, Map
Water on bus daily
All Site and Program fees
Porterage at hotels
Credit card fees
Not Included:
Flights
Tips for Guide and Driver (recommended $8 per day for guide, $4 per day for driver)
Meals on own and out of pocket expenses
P2G programming in Beit She'an
Kamatz Home Hospitality Dinner
Mitzvah Project
Travel and Medical Insurance
Potential costs stemming from Covid-19 regulations at the time of travel (ex: PCR)
PAYMENT AND REFUND SCHEDULE
Payment Schedule
Upon Registration — Deposit of $500 per participant
September 1, 2023 — 50% of Total Payment
November 15, 2023 — Full Payment
Refund Schedule
Cancel Before September 1, 2023 — Full Refund
Cancel between September 1 and November 15, 2023 — 75% Refund
Cancel between November 15 and December 3, 2023 — 50% Refund
Cancel after December 3, 2023 — No Refund
FOR MORE INFORMATION
Cantor Vlad Lapin, [email protected]
Rabbi Elle Muhlbaum, [email protected]
Rabbi Misha Zinkow, [email protected]; 833-GoMakor (Eastern Time Zone)
TRAVEL INSURANCE INFORMATION
We urge you to purchase cancellation insurance & supplemental medical coverage (which covers pre-existing conditions). This is a smart way to safeguard against life's surprises. Consult your insurance agent, or,
We have made arrangements with SMS-Travel Insurance Center (Israel) of Omaha, Nebraska. SMS has over 25 years of experience as worldwide insurance brokers and can help you choose the policy that best meets your needs. Yonah Engel is our contact person.
Please note regarding the purchase of travel insurance:
most insurance policies require purchase within 21 days of your first payment in order to receive maximum coverage (pre-existing conditions, bankruptcy insurance, etc).
even if you do not yet know the final trip cost (e.g. flights), write down the amount you do know – and then at a later date, the insurance premium can be amended.
trip dates are for the entire period away from home
trip costs are all pre-paid expenses (e.g. airfare + land costs)
Phone number: 1-402-404-5205
Mention promo code: IGT-MAKOR
There is no "group flight" for this journey. You are invited to purchase tickets through a travel agent or on the Internet. The round-trip itinerary options below are recommended by Fairmount Temple clergy leading the trip. Please note arrival times in Tel Aviv, in case you choose another carrier. The group will board our bus together after bags are claimed. If you arrive more than an hour after the last arrival of the flights below, you will be responsible for your own transportation to meet the group in Tel Aviv. The group will be taken by Makor to Ben Gurion Airport together at the conclusion of the trip.
December 23, 2023: To Tel Aviv (TLV)
January 2, 2024: To Cleveland (CLE)
CLE-TLV

Option 1 (United)
UA 2067, departs CLE at 12:27 PM, arrives EWR at 2:09 PM.
Connect to UA 84, departs EWR at 3:55 PM, arrives Tel Aviv (TLV) next day (December 24) at 9:20 AM
Option 2 (Air Canada/United)
AC 8732, departs CLE at 10:45 AM, arrives Toronto (YYZ) at 11:55 AM.
Connect to AC 80, departs YYZ at 4:35 PM, arrives Tel Aviv (TLV) next day (December 24) at 10:10 AM
Option 3 (Delta)
DL 2523, departs CLE at 10:10 AM, arrives Atlanta (ATL) at 11:45 AM.
Connect to DL 248, departs ATL at 2:15 PM, arrives Tel Aviv (TLV) next day (December 24) at 8:50 AM
TLV-CLE
Option 1 (United)
UA 91, departs TLV at 11:10 PM, arrives EWR at 4:25 AM (on next day – January 3)
Connect to UA 735, departs EWR at 6:30 AM, arrives CLE at 8:12 AM
Option 2 (United; this partners with CLE-TLV Option 2 in left column) departs after midnight of January 2/3, so departure is scheduled as JANUARY 3
UA 141, departs TLV at 12:50 AM, arrives O'Hare (ORD) at 5:35 AM (on same day – January 3)
Connect to UA 374, departs ORD at 7:15 AM, arrives to CLE at 9:34 AM
Option 3 (Delta)
DL 235, departs TLV at 11:40 PM, arrives JFK at 5:25 AM (on next day, January 3); connect to DL 5059, departs JFK at 3:15 PM*, arrives to CLE at 5:24 PM
(*Note that there is a 9 hour, 50 minute layover at JFK)
January 2, 2024: To Cleveland (CLE)
TLV-CLE
Option 1 (United)
UA 91, departs TLV at 11:10 PM, arrives EWR at 4:25 AM (on next day – January 3)
Connect to UA 735, departs EWR at 6:30 AM, arrives CLE at 8:12 AM
Option 2 (United; this partners with CLE-TLV Option 2 in left column) departs after midnight of January 2/3, so departure is scheduled as JANUARY 3
UA 141, departs TLV at 12:50 AM, arrives O'Hare (ORD) at 5:35 AM (on same day – January 3)
Connect to UA 374, departs ORD at 7:15 AM, arrives to CLE at 9:34 AM
Option 3 (Delta)
DL 235, departs TLV at 11:40 PM, arrives JFK at 5:25 AM (on next day, January 3); connect to DL 5059, departs JFK at 3:15 PM*, arrives to CLE at 5:24 PM
(*Note that there is a 9 hour, 50 minute layover at JFK)