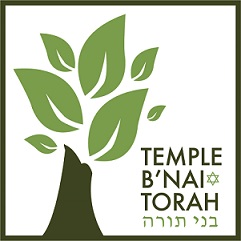 Temple B'nai Torah
Jun 21, 2023 - Jul 2, 2023
Israel at 75
A Community Journey

Led by Rabbi Sydney Danziger
Wednesday, June 21, 2023
EN ROUTE
Overnight: In flight
Thursday, June 22, 2023
B'RUCHIM HA-BA'IM - WELCOME TO ISRAEL!
B'ruchim Ha-Ba'im – Welcome to the People, Land & State of Israel
Arrival at Ben Gurion International Airport. Meet Makor Educational Journeys staff and tour educator at Airport and board buses to Ne'ot Kedumim
Note: the first day schedule is subject to change depending on the time of arrival.
Ne'ot Kedumim, the Biblical Landscape Reserve, a living museum of Israel's "green archeology." Enjoy an interactive introduction to ecological awareness as expressed in Jewish tradition and heritage tied to the Land and the People of Israel.
Biblical "snack" at Ne'ot Kedumim
Proceed to Tel Aviv
Check in to hotel
Welcome Dinner at a Tel Aviv restaurant
Overnight: Crowne Plaza Beach Hotel, Tel Aviv
Friday, June 23, 2023
SETTING OUR INTENTION: ISRAEL – THE OLD AND THE NEW
Breakfast at the hotel.
Depending on hotel location, either ride or walk along the Tel Aviv Promenade to the Jaffa Slope Park which offers a dazzling view of the Tel Aviv shoreline
Visit the Jaffa Visitors' Center, to explore the history of this 4000-year-old Biblical city.
Altneuland: From Hebrew City to Hebrew State: guided walk tracing the origins of Tel Aviv, beginning at the Suzanne Delal Center and meandering through the alleyways of Neve Zedek, with some of Tel Aviv's greatest founding stories as a guide.
Visit the newly refurbished Independence House
Lunch on own in the Nachalat Binyamin Arts and Crafts Fair, a semi-weekly pop-up event, with its street artists and musicians.
Free time for personal exploration and preparation for Shabbat.
Kabbalat Shabbat services with Beit Tefilah Israeli, a progressive, egalitarian community that fuses traditional liturgy with a contemporary Israeli vibe. Join Israelis from diverse backgrounds welcoming Shabbat on the Tel Aviv boardwalk.
Shabbat dinner at the hotel.
Overnight: Crowne Plaza Beach Hotel, Tel Aviv
Saturday, June 24, 2023
A TEL AVIV SHABBAT
Breakfast at the hotel
Unprogrammed time for individual or group prayer, a beach walk, or morning bike ride along the Mediterranean
Late morning: Urban Art: Join an expert on Tel Aviv's alternative scene for an urban adventure and graffiti tour. Explore the latest street art and find out what it reveals about life, ideas, and ideology in Israel's cultural capital.
Enjoy lunch on own at the Sarona Market. Through the smells, flavors, and tastes of this renovated historical Templars town, explore the range of cuisine – from local street food to fine dining by world-renowned Israeli chefs.
Proceed to Rehovot
The Beginnings of Israeli Ingenuity: Visit the Ayalon Institute and uncover its role in the establishment of the State of Israel. This secret ammunition factory produced millions of bullets for Jewish forces fighting for a Jewish state and the end of British rule over Palestine*
Return to Tel Aviv
Return to the hotel and enjoy free time by the beach and at the hotel's swimming pool.
At nightfall, mark the end of your first Shabbat with Havdalah overlooking the Mediterranean Sea.
Enjoy Tel Aviv's hot night life for dinner on own, with its boardwalk and cafés, bars, clubs, shows – and more.
Overnight: Crowne Plaza Beach Hotel, Tel Aviv
Sunday, June 25, 2023
HITTING THE ROAD: THE NEW AND THE OLD
Breakfast at the hotel
Depart to Rehovot and the Weizmann Institute of Science for a visit at its Levinson Visitors' Center. Possible visit with an Institute scientist to learn about hi-tech in Israel.
From Rehovot, travel north along Israel's Route 6 to Alona Park and Mei Kedem, for a look at 2000 year-old Roman technology. Visit Mei Kedem, a unique archeological site and walk in shallow water through a 2000 year-old underground Roman tunnel
Proceed to Caesaria, where the Romans and Crusaders built large and significant cities, explore the vast reconstructions and artistic interpretations of original archaeology
Lunch on own in Caesarea
Continue north to Haifa
Walk along the Haifa Louis Promenade for a view of the Haifa Bay and Bahai Gardens from above
Check-in the hotel
Dinner on own in Haifa
Overnight: Dan Panorama Hotel, Haifa
Monday, June 26, 2023
RELIGIOUS COMMUNITIES IN THE HOLY LAND
Breakfast at the hotel
Visit the Bahai Temple Gardens
In the Wadi Sallame village, enjoy authentic Bedouin hospitality, a true-to-life cultural immersion that's not just about the good food, but about exploring foreign cultures through taste, smell, and experience.
Proceed to Safed, known since the 16th century as the center of Kabbalah – Jewish mysticism. Guided tour through its old synagogues, narrow alleyways and artists' studios.
Lunch on own and time for shopping in Safed
Join a river adventure, comfortably rafting by and under riverside foliage, down the clear Hatzbani stream, later merging with the Banias stream.
Check-in the hotel
Dinner at the hotel
Overnight: Kibbutz Nof Ginosar Guesthouse, Galilee
Tuesday, June 27, 2023
NORTHERN EXPOSURES
Breakfast at the hotel
Walk through the Tel Dan Nature Reserve, along one of the tributaries of the Jordan River, exploring a combination of geopolitics, nature and archaeology.
Ascend the Golan Heights by jeep for a security tour of Israel's Northern Borders, beginning with an overlook of the Hula Valley and continuing to Mount Bental, for a view into Syria and the abandoned town of Quneitra, on the backdrop of Middle East complexities.
Lunch on own in Tiberias
In Tiberias, visit the grave of the Rambam (Maimonides), who died in Cairo in 1204 and was later buried in Tiberias, walking along the path to his tomb with seven columns on either side and inscribed with the names of the 14 chapters of his famed codification of the Mishnah and Mishnah Torah.
Drive to Jerusalem
Atop the of Olives, "take in" a view of Jerusalem in its entirety and recite the traditional Shehecheyanu blessing.
Check-in to hotel
Dinner on own in Jerusalem.
Overnight: Dan Panorama Hotel, Jerusalem
Wednesday, June 28, 2023
THE LAYERS OF JERUSALEM
Early breakfast at hotel.
Early morning guided visit to the Temple Mount—Haram al Sharif—Al Aqsa, with a representative of the Waqf Holy Trust (if possible).  Time for reflection at the Western Wall.
Walk through the Western Wall Tunnels, the "continuation" the western retaining wall.
Guided visit through the City of David, with Bible in hand, exploring the origins of Jerusalem, concluding with a water walk through Hezekiah's Tunnel.
Lunch on own in the Machene Yehudah open-air market
Guided walk in the Nachla'ot Take a glimpse into this ethnic cluster , which was planned to accommodate the Yemenite, Kurdish, Jerusalem Sephardi, Greek and Galician Jews, each with their own synagogue and each housed within a walled compound built around a common courtyard and a water cistern in the center.
Return to the hotel for a free evening, including dinner on your own.
Overnight: Dan Panorama Hotel, Jerusalem
Thursday, June 29, 2023
THE DEAD SEA BASIN AND MASADA
Breakfast at the hotel.
Proceed to the Dead Sea Basin.
Ascend Masada via cable car or on foot for a guided visit through the site and an exploration of the symbolism and questions that arise from the Masada story and their implications for Jewish life today.
Ride the cable car down and continue to Ein Bokek for an opportunity to float in the Dead Sea and swim in the hotel pool, followed by lunch.
Nature walk through Nachal David at Ein Gedi Nature Reserve, while listening to stories about and the Psalms of King David, while walking through natural springs and enjoying the cool waters of Ein Gedi's famous oasis.
Return to Jerusalem.
Dinner and evening on own.
Overnight: Dan Panorama Hotel, Jerusalem
Friday, June 30, 2023
IN REMEMBRANCE IS THE SECRET OF REDEMPTION
Jewish Sovereignty and the Memory of the Holocaust, a dialogue with scholar Rachel Korazim.
Guided visit through Yad Vashem World Holocaust Remembrance Center, a national memorial to the victims of the Holocaust, including the Avenue of the Righteous, the Holocaust History Museum and the Children's Memorial.
Options for Returnees: Art Museum, Toy and Game Collection, Archives or Sculpture Garden
Lunch on own
Travel along the route where a wall once stood (1948-1967) dividing Jerusalem between Israel and Jordan and which now divides East and West Jerusalem, while riding the Jerusalem Light Rail – with your guide's observations along the way.
OR
Drive around the boundaries of Jerusalem for a geopolitical hilltop tour and view some of the Israeli neighborhoods that, after the reunification of Jerusalem in 1967, became part of the "security belt" and the Jerusalem Envelope Seam Zone Barrier. Gain a better understanding of the challenges of envisioning a shared Jerusalem of the future
Return to hotel and prepare for Shabbat
Congregation B'nai Torah Group Kabbalat Shabbat or Shabbat with a local Reform congregation
Festive Shabbat dinner at the hotel or home hospitality with congregation members.
Overnight: Dan Panorama Hotel, Jerusalem
Saturday, July 1, 2023
A JERUSALEM SHABBAT
Breakfast at hotel.
Shabbat morning services at Hebrew Union College – pending confirmation.
Lunch on own (open restaurant options/suggestions will be provided)
"Progressive Zionism: What are our Shared Responsibilities?" A Study and Dialogue with Paul Liptz
Jerusalem- The Venice of God: Walking tour through the Old City combining brief site explanations in Zion, the Jewish and Christian Quarters and the poetry of Yehuda Amichai for an individual and personal look into the heart of Jerusalem
Free time for personal exploration and packing
Concluding dinner and wrap-up conversation at a Jerusalem restaurant
Proceed to Ben Gurion Airport for return flights to Seattle
Overnight: In flight
Sunday, July 2, 2023
ARRIVAL TO UNITED STATES
*Price is based on a minimum of 20 paying participants.  Price does not include flights.
Hotels:
3 nights, Crowne Plaza, Tel Aviv
1 night, Dan Panorama, Haifa
1 night, Kibbutz Nof Ginosar, Galilee
4 nights, Dan Panorama, Jerusalem
Land Price Includes:
Assistance upon arrival and departure at Ben Gurion Airport for the largest group of arrivals
One Transfer from and one transfer to Ben Gurion Airport
Licensed Israeli Government Tour Educator and trained by Makor – 10 days
All group Transportation in Israel on a private luxury bus – 10 days

Hotel Accommodations per above,

or similar, pending confirmation
All Site Admissions and programs as per the itinerary
Meals:

Breakfast daily
2 Lunches

Lunch + Swim at a Dead Sea hotel
Bedouin Hospitality and Lunch

5 Dinners

Welcome dinner
Shabbat Dinner
Dinner at Kibbutz Nof Ginosar
Shabbat Dinner
Farewell Dinner
Source Materials, Hat, Bag, Map
Water on bus daily
Porterage at hotels
Credit card fees
Not Included:
Flights
Tips for Guide and Driver

Recommended: $8 per day per person for the guide and $4 per person per day for the driver

Meals on own and out-of-pocket expenses
Travel* and Medical Insurance
Potential costs stemming from Covid-19-related regulations at the time of travel (ex. PCR or antigen tests).
Payment and Refund Schedule
Payment Schedule
Upon registration — Deposit of $500 per participant
March 10, 2023 — 50% of total payment
April 25, 2023 — Full payment
Refund Schedule
Cancel before March 10, 2023 — Full refund
Cancel between March 10 and April 25, 2023 — 50% refund
Cancel between April 25 and May 25, 2023 — 25% refund
Cancel after May 25, 2023 — No refund
For more information, please contact Rabbi Misha Zinkow, misha@makorjourneys.com or Robin, robin@igt.co.il
*Travel Insurance:
We urge you to purchase cancellation insurance & supplemental medical coverage (which covers pre-existing conditions). This is a smart way to safeguard against life's surprises.
We have made arrangements with SMS-Travel Insurance Center (Israel) of Omaha, Nebraska. SMS has over 25 years of experience as worldwide insurance brokers and can help you choose the policy that best meets your needs. Yonah Engel is our contact person.
​
Regarding Travel Insurance, please note:
most insurance policies require purchase within 21 days of your first payment in order to receive maximum coverage (pre-existing conditions, bankruptcy insurance, etc).
even if you do not yet know the final trip cost (e.g. flights), write down the amount you do know – and then at a later date, we can amend the insurance premium.
trip dates are for the entire period away from home
trip costs are all pre-paid expenses (e.g. airfare + land costs)
Email: yonah@travelinsuranceisrael.com
Phone number: 1-402-404-5205
Mention promo code: IGT-MAKOR
There are no group flights organized for this trip. Please contact Rabbi Danziger for flight recommendations.