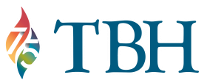 Temple Beth Hillel
Jun 18, 2023 - Jun 29, 2023
TBH Family Journey to Israel!
Led by Rabbi Sarah Hronsky
Sunday, June 18, 2023
ON OUR WAY
Departure from the United States.
Overnight: In flight
Monday, June 19, 2023
ARRIVAL AND WELCOME TO ISRAEL!
Arrive at Ben Gurion International Airport, with assistance from a Makor Educational Journeys representative.
Opening dinner and Journey briefing in a Tel Aviv restaurant.
Overnight: Dan Panorama Hotel, Tel Aviv
Tuesday, June 20, 2023
THE BIG ORANGE
With a virtual performance that brings past heroes to life, the Visitors Center of Old Jaffa enables the visitor to experience 5,000 years of regional history in one of the most ancient port cities in the world
Visit the "Nalaga'at" Center, which is a meeting place for deaf-blind, deaf and blind individuals and the broad public.  The Center facilitates dialogue promoting the needs and aspirations of every person.  Here, participate in a chocolate-tasting workshop to learn about different types of chocolates and preparation methods while in complete darkness; the workshop is conducted by a professional chocolatier in cooperation with a blind instructor.
Lunch on own Nachalat Binyamin Arts and Crafts market
Visit the Palmach Museum, an interactive experience, which traces the story of the pre-state Palmach unit and its efforts in creating the State of Israel.
Leisure time for shopping, browsing and the beach!
Sounds of Summer: Be an Israeli and learn how to play "matkot," Israel's unofficial national sport, on the beach.
Overnight: Dan Panorama Hotel, Tel Aviv
Wednesday, June 21, 2023
COASTING ALONG
Breakfast at the hotel and check-out
Begin the day with a short tour in the trendy neighborhood of Florentin to explore new and daring Israeli graffiti artists.  Continue to the private backyard of the smallest gallery in the world to choose from a wide variety of graffiti stencils. A professional graffiti artist will teach the creative techniques and secrets behind graffiti art.  Enjoy the experience of making personalized graffiti art on a T-shirt or canvas to take home.
Continue north, and visit Caesaria for a guided visit through the remains of the Roman era city, followed by a walk along the beach to the newly-renovated Crusader city and port.
Visit Zichron Ya'akov, established in 1882, which was one of the first modern Jewish settlements in the country. It became known for its fine wine cellars, which produce high-quality vintages to this day.   Free time to wander around the reconstructed "Wine Road" and pedestrian mall, with lunch on your own.
Adults: Wine-tasting
Youth: Tut-Niyar papermaking workshop or NILI Museum.
Travel along the Mediterranean coast to Kibbutz Evron
Enjoy the Mavrhatey (My Light) experience.  In a full-sized Ethiopian hut, Yoney Skiba offers guests an insight not only into the aliyah experience of Ethiopian Israelis but also into Ethiopian-Jewish culture.  Taste the traditional injera sourdough flatbread and participate in the preparation of Ethiopian coffee with Ethiopian-Jewish music that heightens the experience.
Check-in hotel and relax on the Kinneret/Sea of Galilee
Overnight: Ein Gev Holiday Village, Galilee
Thursday, June 22, 2023
NORTHERN EXPOSURES
Travel by jeeps along the Golan Volcanic Way down a route with some spectacular results of geological activity.  Visit:
o   Mount Bental, a dormant volcano from whose vantage point one has magnificent views of Mount Hermon, the Syrian side of the Golan Heights and the mountains of southern Lebanon.
o   Paleomagnetic site, the puzzling phenomenon of rocks that incorporate magnetic fields.
o   The Great Juba, a crater in the basalt terrain.
Visit the Druze village of Buq'ata and the home of Naseeba Samara for a glimpse into the world of the Druze community on the Golan with home hospitality coffee and cake and an authentic Druze meal.
Option 1: Nature walk along the Banias River and the Hanging Bridge over the Banias Canyon
Option 2: Rafting  by and under riverside foliage, down the clear Hatzbani stream, later merging with the Banias stream.
Travel to Tzfat/Safed for a guided visit through its alleyways and synagogues, using the stories of the mystics as a guide, including a special exploration of the Kabbalat Shabbat poem, Lecha Dodi, which was composed here in the 16th century.
Overnight: Ein Gev Holiday Village, Galilee
Friday, June 23, 2023
THE HIDDEN LAND OF ISRAEL
Breakfast at the hotel and check-out
Guided visit to Beit Shearim with its catacombed-necropolis of Jewish families from around the world who requested to be buried close to Rabbi Yehuda HaNasi (author of the Mishna), whose tomb is located here.
Walk through the waters Mei Kedem, which was part of an ancient water system that operated during the Roman and Byzantine periods.
Become an archaeologist for a day and take part in the ongoing dig at Beit Guvrin, where hundreds of caves served as storerooms, burial crypts and safe havens that date back to the time of the Phoenicians.
Stop at Mount Scopus, overlooking the Old City of Jerusalem, for an opportunity to recite the traditional Shehecheyanu prayer upon arrival in Jerusalem, and an opportunity to take in the Holy City in the late afternoon.
Kabbalat Shabbat at the Kotel/the Azrat Yisrael egalitarian prayer space, or at a Jerusalem synagogue, or on own as a Temple Beth Hillel community.
Shabbat dinner at the hotel or home hospitality
Overnight: Dan Panorama Hotel, Jerusalem
Saturday/Shabbat, June 24, 2023
LAYERS OF JERUSALEM
Morning at leisure or time for meditation and prayer
Kiddush at the hotel with text study/demonstration: Buds, Flowers, and Fruits: Significance of the Almond.
Walk to Jaffa Gate. Take a guided walk upon rooftops in the Old City for a glimpse at the multi-ethnic weave of the walled city.   Walk along the Ramparts of the Old City Walls and then explore Mount Zion, the Hill of Three Religions, with poetry and Midrashic prose.
Dinner and evening on own
Overnight: Dan Panorama Hotel, Jerusalem
Sunday, June 25, 2023
ME'URAV YERUSHALMI – A JERUSALEM MIX
Guided visit through the Yad Vashem World Holocaust Remembrance Center complex, the Jewish National Memorial to the six million Jewish victims of the Holocaust, including*:
§  The Avenue of the Righteous
§  The Holocaust History Museum
§  The Children's Memorial
Concluding program in the Valley of the Communities.
         *Programming for children
The Shuk and Cook experience: a colorful and fragrant experiential tour of the Machane Yehuda market. Smell and taste the best of it all. Continue in a Jerusalem cooking workshop from an Arab and Israeli kitchen.**Requires additional fee
The Boundaries and Borders, Bridges and Connections of Jerusalem: ride the light rail  from the Machane Yehuda market through the northern Jewish and Arab neighborhoods of Jerusalem, alighting at different stops to meet individuals who represent the mosaic of Jerusalem.
Regroup for a guided visit at Ammunition Hill, the site of one of the most decisive battles for Jerusalem in the 1967 Six Day War.
Adjacent to Ammunition Hill is the Jerusalem Ropes Course that includes 3 different stations of varying difficulty, focused on unique themes related to the history of the location and the soldiers who fought there in 1967.
Dinner and evening on own
Overnight: Dan Panorama Hotel, Jerusalem
Monday , June 26, 2023
CONFLICTING NARRATIVES
Begin at the top of the Mt. of Olives, overlooking modern and ancient Jerusalem.   A Palestinian and a Jewish guide will each present a narrative of his/her people's feelings about Jerusalem.
Proceed down the Mt. of Olives, passing the oldest extant Jewish cemetery and several churches commemorating events in the life of Jesus.
Continue the dual narrative discussion at the Western Wall/Haram al Sharif plaza.
Walk up to the Jewish Quarter for a guided exploration and lunch on own.
Continue through the suq and meet the Palestinian guide in the Moslem quarter
Debriefing from social historian, Paul Liptz.
Overnight: Dan Panorama Hotel, Jerusalem
Tuesday, June 27, 2023
THE DEAD SEA BASIN AND MASADA
Ascend Masada via cable car for a guided visit through the site and an exploration of the symbolism and questions that arise from the Masada story and their implications for Jewish life today.
Ride the cable car down and continue to Ein Bokek for an opportunity to float in the Dead Sea and swim in the hotel pool, followed by lunch.
Hike up to and cool off in the refreshing pools and waterfalls in the Nahal David (David's Stream) of the Ein Gedi Nature Reserve, a unique ecosystem of springs, waterfalls and pools surrounded by lush greenery in a desolate desert setting.
Proceed to Eretz Beresheit
Mount camels and travel a short distance to the "Tent of Avraham Avinu" at Eretz Beresheet for an explanation and demonstration of ancient Biblical hospitality customs, many of which are preserved today in traditional Bedouin life.
Overnight: Dan Panorama Hotel, Jerusalem
Wednesday, June 28, 2023
SUMMATION AND FAREWELLS
Conclude your Israel journey by "Mapping the Journey" with Kol HaOt educators who impart Jewish values, texts and history through a creative, participatory synthesis of the visual and performing arts.
Lunch and afternoon on own
Check out of the hotel and proceed to Neot Kedumim
Step back in time with an interactive Neot Kedumim ecological tour at the Biblical Landscape Reserve, a living museum of Israel's "green archeology" that illustrates Jewish heritage tied to the Land and the People of Israel. Draw water from a 2000-year-old cistern.
Before you depart, plant a tree in the soil of the Land of Israel.
Farewell dinner at a restaurant TBD
Depart for Ben Gurion International Airport for return flight home.
Overnight: In-flight
Thursday , June 29, 2023
ARRIVAL TO UNITED STATES
*Program is subject to change, pending confirmations.
* Prices based on 25 full-paying participants.
At 35 full-paying participants, price will decrease.
Prices do not include flights.
Hotels:
2 nights, Dan Panorama Hotel, Tel Aviv
2 nights, Ein Gev Holiday Village, Galilee
5 nights, Dan Panorama Hotel, Jerusalem
Land Price Includes:
Assistance upon arrival and departure at Ben Gurion Airport for one group flight
One Transfer from and one transfer to Ben Gurion Airport for one group flight
Licensed Israeli Government Tour Educator and trained by Makor – 10 days
All group Transportation in Israel on a private luxury bus – 9 days
Hotel Accommodations per above ** or similar, pending confirmation
All Site Admissions and Programs as per the itinerary
Meals

Breakfast daily
2 Lunches

Druze lunch in Buqata
Lunch and Swim at a Dead Sea hotel

4 Dinners

Welcome dinner
Dinner at north hotel (x2)
Shabbat dinner
Farewell dinner

Source Materials, Hat, Bag, Map
Water– 3 bottles per person per day
Porterage at hotels
Credit Card Fees
Not Included:
Flights
Tips for Guide and Driver
Meals on own and out of pocket expenses
Travel and Medical Insurance (see below for more information about insurance)
Potential costs related to Covid-19 regulations at the time of travel
Payment and Refund Schedule
Please Note: Refunds will be applicable depending on the global pandemic status.
Payment Schedule
Upon Registration — Deposit of $500 per participant
March 1, 2023— 50% of Total Payment
May 15, 2023 — Full Payment
Refund Schedule
Cancel Before March 1, 2023 — Full Refund
Cancel between March 1 and April 15, 2023 — 50% Refund
Cancel between April 15 and May 15, 2023 — 25% Refund
Cancel after May 15, 2023 — No Refund
For more information, please contact Rabbi Sarah Hronsky, rabbisarah@tbhla.org, or Rabbi Misha Zinkow, misha@makorjourneys.com
Travel Insurance:
We urge you to purchase cancellation insurance & supplemental medical coverage (which covers pre-existing conditions). This is a smart way to safeguard against life's surprises.
We have made arrangements with SMS-Travel Insurance Center (Israel) of Omaha, Nebraska. SMS has over 25 years of experience as worldwide insurance brokers and can help you choose the policy that best meets your needs. Yonah Engel is our contact person.
​
Please note:
most insurance policies require purchase within 21 days of your first payment toward the trip (including your $500 deposit) in order to receive maximum coverage (pre-existing conditions, bankruptcy insurance, etc).
even if you do not yet know the final trip cost (e.g. flights), write down the amount you do know – and then at a later date, the insurance premium can be adjusted.
trip dates are for the entire period away from home
trip costs are all pre-paid expenses (e.g. airfare + land costs)
Email: yonah@travelinsuranceisrael.com
Phone number: 1-402-404-5205
Mention promo code: IGT-MAKOR