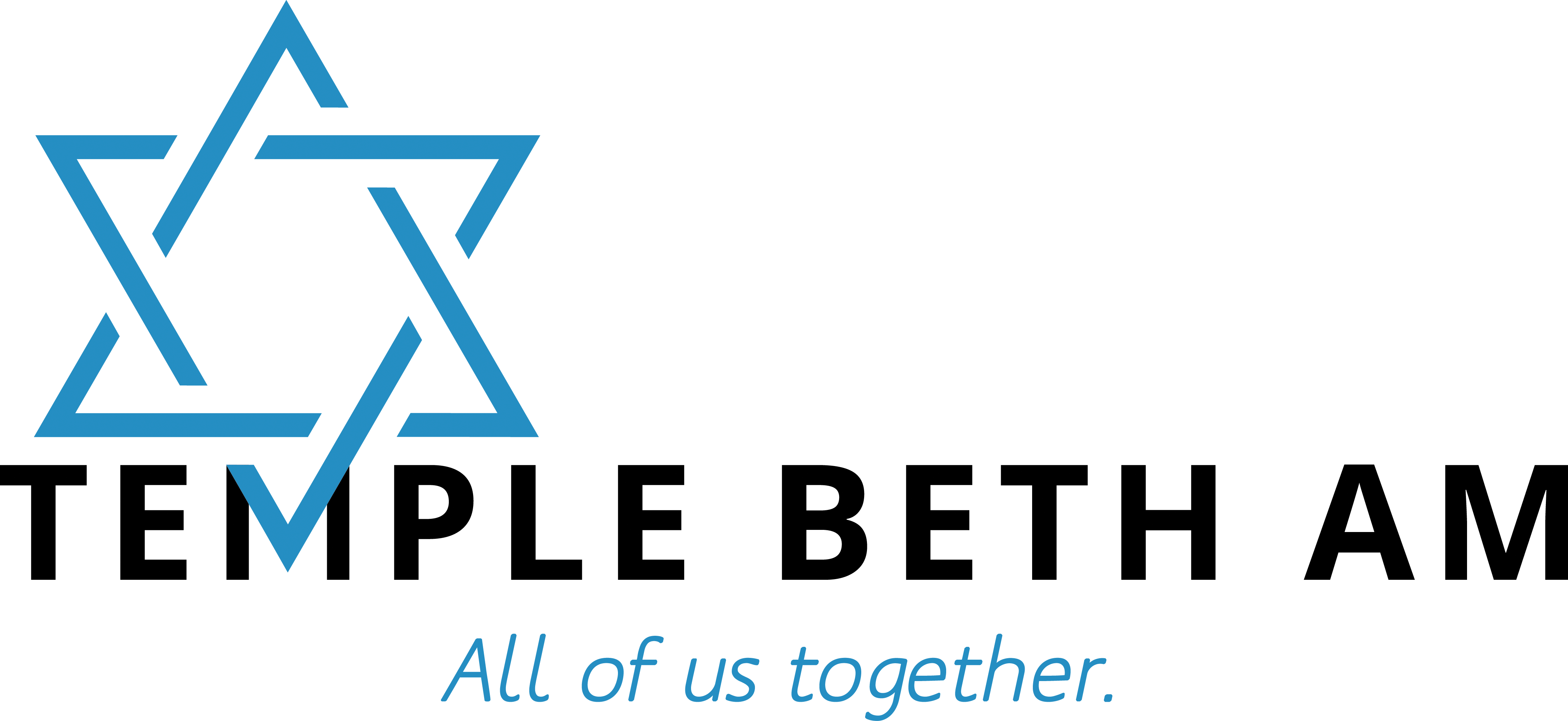 Temple Beth Am, Jupiter, FL
Oct 9, 2023 - Oct 19, 2023
Israel at 75
Temple Beth Am Trip
Led by Rabbi Alon and Gali
World Class Accommodations
Beautiful Autumn weather
Explore Your Roots
Celebrate Israel @75!
Sunday, October 8, 2023
OFF WE GO!
Overnight: In-flight
Monday, October 9, 2023
B'RUCHIM HA-BA'IM ~ WELCOME TO ISRAEL
Today's program depends on arrival time
Arrive at Ben Gurion International Airport, with assistance from a Makor Educational Journeys representative.
Proceed to Tel Aviv
From atop the Azrieli Tower, see how the dream and vision of the Jewish State meet today's reality and view the expansive metropolis of Tel Aviv-Jaffa.
Check-in to the hotel
Dinner at a Tel Aviv restaurant TBD
Overnight: Tel Aviv, David Intercontinental Hotel
Tuesday, October 10, 2023
TEL AVIV VIBES
Breakfast at the hotel.
Hardly a day goes by that Israel isn't mentioned in the international media. What is really happening here?  Social historian, Paul Liptz will brief us on Israel @75 – the issues that concern Israelis from an Israeli viewpoint.
The Visitors' Center in Old Jaffa enables the visitor to experience 5,000 years of history in one of the most ancient port cities in the world with a virtual performance that brings past heroes to life.
Lunch tasting tour at the Levinsky Balkan Spice Market which specializes in spices and delicatessen products, such as pickles, herring, cheeses, smoked fish, wines, Turkish burekas and many other regional delights from Balkan/Mediterranean countries.
Free time for rest, beach, walking, or exploring the Nachalat Binyami Art Fair (open Tuesdays and Fridays only).
Dinner on own
Overnight: Tel Aviv, David Intercontinental Hotel
Wednesday, October 11, 2023
AN ANCIENT AND MODERN CROSSROADS OF CULTURES
Breakfast at the hotel and check-out.
Guided visit through Caesarea, with its Roman theater, hippodrome and palace.
Continue to Nazareth.
Guided visit through Nazareth, including visits to the Church of the Annunciation and Jacob's Well, followed by a discussion with a leading Israeli-Arab activist on Finding A Path: Arab and Jewish Society in Israel
Check-in to hotel
Dinner at hotel
Overnight: Carmel Forest, Carmel Forest Spa Resort
Thursday, October 12, 2023
NORTHERN EXPOSURES
Breakfast at the hotel.
Begin the day at the Kibbutz Misgav Am Lookout, with an explanation of the geopolitics of the area, a review of the history of northern Israel, and especially the current challenges of maintaining a safe northern border.
Walk through the Tel Dan Nature Reserve, along one of the tributaries of the Jordan River, exploring a combination of geopolitics, nature and archaeology.
Lunch on own en route.
Ascend the Golan Heights for a security tour and briefing along Israel's northern border with intelligence expert, Lt. Col (res.) Sarit Zehavi, beginning with an overlook of the Hula Valley and continuing to Mount Bental. Peek into Syria and the abandoned town of Quneitra.
Wine Tasting at a Golan Heights winery.
Dinner at hotel
Overnight: Carmel Forest, Carmel Forest Spa Resort
Friday, October 13, 2023
NORTH-TO-SOUTH: THE SYRIAN-AFRICAN RIFT VALLEY
Breakfast at the hotel and check-out
Morning at the hotel/spa
11:00 am Depart hotel
Visit the sixth-century Beit Alpha synagogue famous for its mosaic floor that features a Zodiac, Jewish ritual objects, an ark, inscriptions in Greek and Aramaic, animals, plants, and a scene from the Bible—together, they tell a story that challenges standard notions of Jewish culture in the Byzantine period (and/or visit IDF post)
Lunch on own in Beit She'an
Drive through the Great Rift Valley, the "Bik'a"
Stop at the Jordan Valley Monument, which serves as a memorial to the Israeli soldiers who died in this area, particularly during the post-1967 Six Day War. The site also commands an impressive view over the Jordan Valley and into Jordan itself.
Check-in hotel
Kabbalat Shabbat in the desert or on the shores of the Dead Sea
Shabbat dinner at the hotel
Overnight: Dead Sea, Isrotel Nevo Hotel
Shabbat/Saturday, October 14, 2023
MASADA AND THE DEAD SEA
Ascend Masada via cable car (or by foot) for a guided visit through the site and an exploration of the symbolism and questions that arise from the Masada story and their implications for Jewish life today
Breakfast at the hotel
Dead Sea and Spa time
Lunch on own at the Ein Bokek commercial center
Afternoon at the hotel for relaxation and spa.
Havdalah
Dinner at the hotel
Overnight: Dead Sea, Isrotel Nevo Hotel
Sunday, October 15, 2023
EXPLORING LIFE IN THE DESERT
Breakfast at the hotel and check-out.
Enjoy a ride atop a "ship of the desert," as camels are known, along the northern Incense Route, including a view of the Nabataean city of Mamshit and the Yamin Plain.
Lunch at Kornmehl Goat Cheese Farm or packed lunches.
Circular route hike in Ein Avdat canyon with stories about ancient trade routes, Nabateans, and Catholic monks, with a view of the springs, Poplar trees, and waterfalls along the way.
Reflections at the Sde Boker gravesite of the first prime minister of the State of Israel, David Ben Gurion, a shrewd political and military leader, and the embodiment of the Zionist vision.
Travel to Jerusalem
Check-in to hotel
Dinner on own
Overnight: Jerusalem, Orient Hotel
Monday, October 16, 2023
JERUSALEM LAYERS
Breakfast at the hotel
Guided visit to the Temple Mount/Haram al Sharif
Speaker: Issues of the "Sacred Esplanade"
Lunch in Jewish Quarter on own
Old City tour of selected sites in Jewish Quarter, Armenian and Christian Quarters
Summation overview from the Haas Promenade
Dinner on own
Overnight: Jerusalem, Orient Hotel
Tuesday, October 17, 2023
JERUSALEM: THE CAPITAL OF ISRAEL
Breakfast at the hotel.
Guided visit through the Yad Vashem World Holocaust Remembrance Center complex, the Jewish National Memorial to the six million Jewish victims of the Holocaust, including:

The Avenue of the Righteous
The Holocaust History Museum
The Children's Memorial

Kiryat HaMemshala: Government Hill:Guided walk between the impressive Supreme Court building, the Bank of Israel and the Knesset and the Menorah (tour of Knesset)
Continue to Machane Yehudah open air market to visit the old bastas (stalls) alongside new businesses, and hear the story of the market from its inception to the present day. Smell and taste the best of it all.

Lunch on own in Machane Yehuda

Guided walk through Nachla'ot, a collection of 32 small neighborhoods, which form the heart (Lev – Heart-32- in numerology) of the city, meandering though courtyards and alleyways with stories of Jews from all over the world.
Time at leisure
Dinner on own
(optional) Israel Museum
Overnight: Jerusalem, Orient Hotel
Wednesday, October 18, 2023
UNDERGROUND ISRAEL
Breakfast at the hotel and check-out
Proceed to Ramla
Take a row boat and enter the unique historical Pool of the Arches, built 1200 years ago as a roofed water reservoir for the residents of Ramla by Abbasid caliphs.
Continue to Rehovot and visit the Ayalon Institute, a pre-state hidden munitions plant and one of Israel's earliest startups, for a glimpse into the origins of the Israeli drive for innovation
Lunch on own in Ramla or Rehovot
Travel to Netiv HaAsara, the closest community in Israel to the Gaza Strip. Hear how residents live normally in an abnormal situation and why the transformation of the gray concrete security barrier to a colorful mosaic mural, The Path to Peace, is a remarkable feat of hope.
Check-in to day use rooms
Farewell Dinner TBD
Depart for Ben Gurion International Airport for return flight home.
Overnight: In-flight
Thursday, October 19, 2023
ARRIVAL
Arrival to United States…"Next Year in Jerusalem!"
*Price is based on 25 participants
Price does not include airfare
Hotels:
2 nights in Tel Aviv: David Intercontinental Hotel*
2 nights in Northern Israel: Carmel Forest Spa Resort*
2 nights at the Dead Sea: Isrotel Nevo Hotel*
3 nights in Jerusalem: Orient Hotel*
*pending final confirmations
Land Price Includes:
Assistance upon arrival and departure at Ben Gurion Airport
One Transfer from and one transfer to Ben Gurion Airport per bus
Licensed Israeli Government Tour Educator and trained by Makor – 10 days
All group Transportation in Israel on a private luxury bus – 10 days
Credit Card Fees
Hotel Accommodations* per above (including porterage) * or similar, pending confirmation
All Site Admissions, programs and speakers as per the itinerary
Meals:
Breakfast daily
2 Lunches
Wine Tasting
Levinsky Market Tasting
6 Dinners
Source Materials, Hat, Bag, Map
Water on bus daily – 3 bottles/person/day
Not Included
Flights
Tips for Guide and Driver
Meals on own and out of pocket expenses
Travel and Medical Insurance (see below for more information)
Expenses incurred in case of required Covid testing during the trip or before departure
VAT for Israeli Citizens
PAYMENT AND REFUND SCHEDULE
Payment Schedule
Upon Registration — Deposit of $500 per participant
July 15, 2023— 50% of Total Payment
September 1, 2023 — Full Payment
Refund Schedule
Cancel Before July 15, 2023 — Full Refund
Cancel between July 15 and August 15, 2023 — 50% Refund
Cancel between August 15 and September 15, 2023 — 25% Refund
Cancel after September 15, 2023 — No Refund
Please Note: The refund policy will be adjusted with regard to COVID19 developments, to the benefit of the participants. 
For more information, please contact:
Gali Levkovitz (galilevkovitz@gmail.com), or
Rabbi Misha Zinkow (Makor North American liaison), misha@makorjourneys.com, or 1-833-GoMakor (1-833-466-2567, Eastern Time Zone)
TRAVEL INSURANCE INFORMATION
We urge you to purchase cancellation insurance & supplemental medical coverage (which covers pre-existing conditions). This is a smart way to safeguard against life's surprises.
We have made arrangements with SMS-Travel Insurance Center (Israel) of Omaha, Nebraska. SMS has over 25 years of experience as worldwide insurance brokers and can help you choose the policy that best meets your needs. Yonah Engel is our contact person.
Please note regarding the purchase of travel insurance:
most insurance policies require purchase within 21 days of your first payment (your $500 deposit) in order to receive maximum coverage (pre-existing conditions, bankruptcy insurance, etc).
even if you do not yet know the final trip cost (e.g. flights), write down the amount you do know – and then at a later date, the insurance premium can be amended.
trip dates are for the entire period away from home
trip costs are all pre-paid expenses (e.g. airfare + land costs)
Email: yonah@travelinsuranceisrael.com
Phone number: 1-402-404-5205
Mention promo code: IGT-MAKOR
There is no "group flight" for this journey. You are invited to purchase tickets through Beth Am's travel agent: kindly contact Amy Vogel, TBH Luxury Travel Advisor, 561-762-1353, amy@tbhtravel.com. If you are using travel awards, you can make your own arrangements, but please contact Amy first for recommended flights.