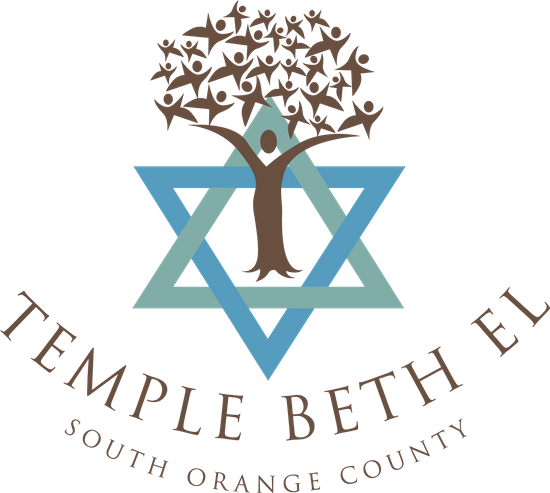 Temple Beth El of South Orange County
Oct 19, 2021 - Oct 31, 2021
A Spiritual Pilgrimage to Israel
Led by Rabbi K'vod Wieder


Tuesday, October 19
DEPARTURE
Departure from the United States.
Overnight: In flight
Wednesday, October 20
ARRIVAL AND WELCOME TO ISRAEL
Arrive at Ben Gurion International Airport, with assistance by a Makor Educational Journeys representative.
Proceed to Tel Aviv.
Check in to the hotel.
Welcome dinner and introduction to the program.
Overnight: Dan Panorama Hotel, Tel Aviv
Thursday, October 21
SHIFTING SANDS IN TEL AVIV
Daily practice led by Rabbi K'vod Wieder.
Breakfast at the hotel.
The Song of Many Voices: Secular Israel's Search for Spirituality. Begin the day with BTY co-founder Rani Jaeger at Beit Tefilla Yisraeli, a liberal, independent, egalitarian, and inclusive community committed to Jewish spirit, culture, and social action.
Lunch and afternoon on own
Guided by Ihab and Ora Balha, participate in a Sufi whirling class and Ziker ceremony, one of the major rituals in the Sufi's spiritual practice.
Proceed to the Tel Aviv Port's "Nalaga'at" Center, home to the Deaf-Blind Acting Ensemble and founded on the basic belief that every human being has the right to contribute to the society in which s/he lives.
Dinner at "BlackOut," the only dark restaurant in Israel. The diner loses the sense of sight and immediately feels how other senses are sharpened in the total darkness as s/he is guided and served by a team of waiters who are all blind or visually impaired.
Overnight: Dan Panorama Hotel, Tel Aviv
Friday, October 22
SPIRITUAL MOVEMENT
Daily practice led by Rabbi K'vod Wieder.
Breakfast at the hotel and check-out of the hotel.
Travel north along the Trans-Israel Highway to Akko.
Lunch on own in Akko.
Of Sufis and Dervishes:
Walking tour beginning at the White Mosque in Akko, which houses a hair from Muhammad's beard.
Continue on foot to the world centerof the Shadilli Yashruti,Zawayat El-Shadlia, a holy place of retreat and communion for dervishes and sheikhs. Meet with the order's representatives.
Ze'ev ben Arieh: Discussion of the integration of Sufism into Judaism
Travel to Kibbutz Hanaton.
Begin a mini-retreat with Or HaLev: Center for Jewish Spirituality and Meditation (with James Meisels)
Kabbalat Shabbat in nature.
Festive Shabbat dinner at Hanaton
Please Note: If for any reason the Hanaton Guesthouse is not functioning, alternative arrangements will be made
Overnight: Kibbutz In Galilee
Shabbat, October 23
FROM THE DEPTHS: PRAYER A mini-retreat exploring the power of Prayer
Daily practice led by Rabbi K'vod Wieder.
Breakfast at the hotel.
Tfilot Shabbat.
With theOr HaLev staff, a mindfulness Shabbat.
Shabbat lunch at the hotel.
6:25 pm
Dinner at the hotel/Melaveh Malkah.
Overnight: Kibbutz In Galilee
Sunday, October 24
LIVING KABBALAH
Daily practice led by Rabbi K'vod Wieder.
Breakfast at the hotel.
Depart the hotel.
Kabbalistic walking tour of Safed; pause for
Kabbalah Meditation workshop with Chaya Leader.
Meeting with artist David Friedman, who uses Kabbalah as his inspiration.
Lunch and time on own.
Segula and Tzaddik: Visit the grave of Shimon bar Yochai for a glimpse into the world of the Zohar at Mount Meron.
Return to the guesthouse, followed by dinner.
Overnight: Kibbutz In Galilee
Monday, October 25
SPIRITUAL COMMUNITIES
Daily practice led by Rabbi K'vod Wieder.
Breakfast at the hotel and check out.
Community Spiritual Leadership: With Moti Zeira, president of HaMidrasha. Engage in text study to explore Jewish spiritual leadership in ancient Tzippori, where the Mishna was codified after the destruction of the Second Temple.
Drive to Nazareth for a special program with the Abrahamic Reunion, hosted by Sheikh Abed Alsalam Manasra and with the participation of Muslim, Christian and Jewish Abrahamic Reunion Peacemakers, possibly with the Abrahamic reunion interfaith youth movement.
Lunch on own en route.
Wine Tasting at Tulip Winery. Located in Kfar Tikva, a pioneering community for adults with developmental and emotional disabilities, the winery employs Kfar Tikva members and provides them with tools to enter the labor market.
River of Light: Join a ceremony of healing with Netanel Goldberg, a vocal artist who leads prayer and healing circles in Hebrew, English and an improvised language inspired as a reflection of life.
Continue to Jerusalem.
Check in to the hotel.
Dinner and evening on own.
Overnight: Dan Panorama Hotel, Jerusalem
Tuesday, October 26
THE ISRAELI SEARCH FOR SPIRITUALITY
Daily practice led by Rabbi K'vod Wieder.
Breakfast at the hotel.
The Israeli Search for Spirituality, with Rabbi Avraham Leader of the "Leader Minyan."
Travel to the Dead Sea.
Personal exploration experience at the Dead Sea, the lowest point on Earth and the closest to the womb of Mother Nature, to unleash the deep healing powers of weightlessness in water.
Lunch at the Dead Sea
Return to Jerusalem.
Dinner own.
Travel to Mevasseret Tzion to meet and meditate with the Community of Mindfulness that practices mindfulness tradition of the Plum Village tradition of Zen master Thich Nhat Hanh.
Return to Jerusalem.
Overnight: Dan Panorama Hotel, Jerusalem
Wednesday, October 27
THE DIVINE FEMININE
Daily practice led by Rabbi K'vod Wieder.
Breakfast at the hotel.
Ashera / Shekhinah: The Development of Judaism's Divine Feminine: Travel to the Rockefeller Museum, which contains many statues and figures of the "Goddess," to discuss how ancient Canaanite beliefs influenced the Israelites.
A Meditative Life: Visit the contemplative Benedictine abbey, Our Lady of Calvary, and meet with one of the sisters about her life in religious meditation and contemplation.
Lunch on own.
With Rabbi Hillel and Chaya Lester of the Shalev Center, experience separate men's and women's "Circle Growth Groups."
Dinner and evening on own.
Overnight: Dan Panorama Hotel, Jerusalem
Thursday, October 28
SYMBOLISM AND COLORS
Daily practice led by Rabbi K'vod Wieder.
Breakfast at the hotel.
Options: (leadership to choose 1-2 options)
View and discuss Mordecai Ardon's 3 stained–glass window panels, located at the National Jewish Library of Israel, dedicated to Isaiah's vision of eternal peace (Isaiah II:2-4) and which combine different languages and alphabets as they depict the earthly and heavenly Jerusalem(s).
Blue in Judaism: Visit the lab of P'til Tekhelet for a short film that explains the mystery of "tekhelet," the blue-violet/blue/turquoise dye used in the clothing of the High Priest, the tapestries in the Tabernacle and the tzitzit affixed to the corners of many tallitot.
Explore the luminous colors and rich Jewish symbolism of the Chagall stained-glass windows that illuminate Jacob's blessings to his sons, in the synagogue of the Hadassah Medical Center in Ein Karem.
Visit the Psalms Museum, an eccentric collection of mystically-informed non-representational art inspired by the Psalms. Each painting in the museum's collection is a visual poem, blurring the lines between aesthetics and meditation to soften the eyes and connect the souls.
Lunch on own.
On the Language of Mystical Experience in the Zohar, learn with Melila Hellner-Eshed.
Meet artist David Moss for a talk and exhibition of his work, which concentrates on "Symbolism and Colors" at the Kol HaOt Center in Hutzot HaYotzer.
Meditation session.
Dinner and evening on own.
Overnight: Dan Panorama Hotel, Jerusalem
Friday, October 29
SEARCHING WITHIN
Daily practice led by Rabbi K'vod Wieder.
Breakfast at the hotel.
Bend the Light: Workshop on prayer led by liturgist and poet, Alden Solovy.
Creating musical and engaging prayer spaces with Nava Tehila and Rabbi Ruth Gan-Kagan.
Lunch and afternoon on own
Kabbalat Shabbat with Congregation Nava Tehila.
Festive Shabbat Dinner at the hotel.
Overnight: Dan Panorama Hotel, Jerusalem
Shabbat, October 30
A JERUSALEM SHABBAT
Daily practice led by Rabbi K'vod Wieder.
Breakfast at the hotel.
Shabbat Services overlooking the Old City (weather permitting…)
The Spirituality in Dialogue, the Dialogue in Spirituality and how they both can bring people together, with Alec Isaacs, founder of Siach Shalom.
Shabbat lunch on own – personal arrangements can be made at the hotel.
Meditation and Havdalah overlooking the Old City
Summation and farewell dinner at T'mol Shilshom.
Depart for Ben Gurion Airport for return overnight flight
Overnight: Dan Panorama Hotel, Jerusalem

Sunday, October 31
ARRIVAL IN THE UNITED STATES
Arrive in the United States
Overnight: Flight
* Based on 20 full-paying participants.  Prices do not include flights
​
Hotels:
2 nights Dan Panorama Hotel, Tel Aviv
3 nights Kibbutz Guesthouse, Galilee
5 nights Dan Panorama Hotel, Jerusalem
Land Price Includes:
Assistance upon arrival and departure at Ben Gurion Airport for group flight
One group transfer from and one transfer to Ben Gurion Airport
Licensed Israeli Government Tour Educator and trained by Makor – 11 days
All group Transportation in Israel on a private luxury bus – 9 days
Hotel Accommodations per above ** or similar, pending confirmation
All Site Admissions and programs as per the itinerary.
Meals

Breakfast daily
3 lunches

Shabbat Lunch on Galilee Kibbutz
Lunch at the Dead Sea

7 dinners

Welcome Dinner
Dinner at the Blackout Restaurant  – Na Lagaat
Shabbat Dinner at Galilee Kibbutz
2 Dinner at Galilee Kibbutz
Shabbat Dinner at Jerusalem Hotel
Farewell dinner in Jerusalem

Source Materials, Hat, Map
Water on bus daily – 3 bottles per person per day
Porterage at hotels
Tips for Guide and Driver
Not Included:
   Meals on own and out of pocket expenses
   Travel and Medical Insurance
   Flights
Payment and Refund Schedule
Payment Schedule
Upon Registration — Deposit of $500 per participant (Early bird $400)
June 15, 2021— 50% of Total Payment
September 1, 2021 — Full Payment
Refund Schedule
Cancel Before July 15, 2021 — Full Refund
Cancel between July 15 and September 1, 2021 — 50% Refund
Cancel between September 1 and October 1, 2021 — 25% Refund
Cancel after October 1, 2021 — No Refund
Please Note: The refund policy will be adjusted with regard to COVID19 developments, to the benefit of the participants. 
For more information, please contact Keren at keren@igt.co.il
Travel Insurance:
We urge you to purchase cancellation insurance & supplemental medical coverage (which covers pre-existing conditions). This is a smart way to safeguard against life's surprises.
We have made arrangements with SMS-Travel Insurance Center (Israel) of Omaha, Nebraska. SMS has over 25 years of experience as worldwide insurance brokers and can help you choose the policy that best meets your needs. Yonah Engel is our contact person.
​
Please note:
most insurance policies require purchase within 21 days of your first payment in order to receive maximum coverage (pre-existing conditions, bankruptcy insurance, etc).
even if you do not yet know the final trip cost (e.g. flights), write down the amount you do know – and then at a later date, we can amend the insurance premium.
trip dates are for the entire period away from home
trip costs are all pre-paid expenses (e.g. airfare + land costs)
Email: yonah@travelinsuranceisrael.com
Phone number: 1-402-404-5205
Mention promo code: IGT-MAKOR
At this point, there are no group flights organized for this tour