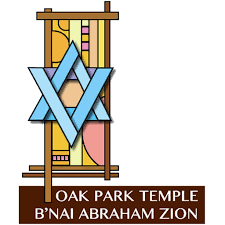 Oak Park Temple ~ A Dual-Path Journey in Israel
Jun 21, 2022 - Jul 3, 2022
Path 1: Family Adventure
Path 2: Israel's Food, Wine & People
Led by Rabbi Max and Leslie Weiss

Tuesday, June 21, 2022
DEPARTURE
Departure from the United States.
Overnight: In flight
Wednesday, June 22, 2022
ARRIVAL AND WELCOME TO ISRAEL
Note: The first day's itinerary is subject to change depending on the flight arrival.
Arrive at Ben Gurion International Airport, with assistance by a Makor Educational Journeys representative.
Transfer(s) to Tel Aviv hotel

Note: Individual transfers will be arranged at additional cost.

Check in to the hotel.
Optional walking tours for early arrivals.
Festive welcome dinner and Introduction to the trip at a restaurant.
Overnight: Dan Panorama Hotel, Tel Aviv
Thursday, June 23, 2022
THE BIG ORANGE
PATH 1
Guided walk through Neve Zedek, one of the first neighborhoods built outside of Jaffa, even before the formal beginnings of Tel Aviv; explore the quaint alleyways with their stories and galleries, and continue to Rothschild Blvd. for a walk through the White City, the UNESCO World Heritage collection of Bauhaus buildings in Tel Aviv.
Lunch on own on Rothschild Blvd.
PATH 2
Guided walk through the Levinsky Balkan Market, stopping to chat with the shopkeepers and taste their food: they have maintained family traditions for generations.
Continue to the Florentine neighborhood for a Graffiti and Street Art tour, which tells the story of hidden Tel Aviv.
Lunch on own in Florentine.
EVERYONE
Drive to Tel Aviv University for a visit to ANU, the new interactive Museum of the Jewish People, located in what used to be the Diaspora Museum.
Return to the hotel for free time and dinner on own.
Overnight: Dan Panorama Hotel, Tel Aviv
Friday, June 24, 2022
JAFFA: THE BRIDE OF THE SEA
PATH 1
Virtual tour of 5000 years of history at the Jaffa Visitors' Center.
Guided walking tour through the Old City of Jaffa, tracing its story from the days of the Bible through the Jaffa Port and continue to the Neve Zedek.
Lunch on own.
PATH 2
Visit Jaffa's Beit Kandinoff restaurant cum art gallery with its ever-changing exhibits from the best of Tel Aviv's contemporary art scene for a special meeting with local artists.
Guided culinary and cultural walk through the Jaffa Flea Market, including a stop at Abu Hassan, rated the best hummus restaurant in Israel.
Lunch on own.
EVERYONE
Visit the Nachalat Binyamin Arts and Crafts Fair.
Musical Kabbalat Shabbat in the Tel Aviv Port with Beit Tefila Yisraeli.
Festive Shabbat dinner at the hotel.
Overnight: Dan Panorama Hotel, Tel Aviv
Saturday, June 25, 2022
SHABBAT: TEL AVIV VIBES
EVERYONE
Breakfast at the hotel.
Morning at leisure or group tefilla or pray at a local congregation.
Lunch on own (or at the hotel for an additional cost).
Afternoon at leisure.
Optional tours:

Urban art walking tour inside Tel Aviv's street art and graffiti scene, which tells a multitude of stories as an expression of Tel Aviv's cultural peculiarities, political movements, and artistic sub-cultures that are written on city walls and a myriad of other exposed surfaces.
Urban art workshop for kids and families upon request

Yarkon Park (Gan Yehoshua) activities (at own cost):

Walk through the one of the 4 unique botanical gardens
Biking
Short hike to Seven Mills
Hot air balloon (nearby)
Paddle boats

Late afternoon/early evening: Sweet Tel Aviv: Tasting tour of Tel Aviv's ice cream and gelato shops; chocolateries and bakeries.
Havdalah on the beach.
Dinner and evening on own.
Overnight: Dan Panorama Hotel, Tel Aviv
Sunday, June 26, 2022
EXPLORING THE LOWLANDS
PATH 1: Underground Israel
Drive to Beit Guvrin to participate in an active dig at Tel Maresha, exploring human-made caves from 2,200 years ago, followed by spelunking through the caves and tunnel system. (Alternative program at Beit Guvrin for those who prefer not to spelunk).
Travel to Ramla for lunch on own in the bustling 100+ year old Ramla City market, which reflects the human mosaic of the city.
Continue to Rehovot to walk underneath the Ayalon Institute, a pre-state clandestine munitions factory, which was a state secret for over 30 years.
Return to Tel Aviv.
Dinner and evening on own.
PATH 2: Trending Tel Aviv
Specially guided tour by Nadav Tamir, Director of International Relations at the Peres Center for Peace and Innovation, which is Israel's leading organization that promotes peacebuilding between Israel's Jewish and Arab citizens and Israel's neighbors. The Center is also a showcase of Israeli innovation making a global impact.
Guided walk through the Carmel Market with Shuk Bites for an introduction to the colors, tastes and scents of Israel, with tasting and culinary stories along the way.
Join the Tel Aviv Rainbow Tour and discover the secrets of the largest LGBT community in Israel and the gay capital of the Middle-East.
Return to the hotel.
Visit the Sarona complex and the Whiskey Bar & Museum, with one of the largest whiskey collections in the world, for a whiskey tasting workshop and cocktails.
Dinner at international chef Ran Shmueli's restaurant Claro Mediterranean fusion.
Overnight: Dan Panorama Hotel, Tel Aviv
Monday, June 27, 2022
AN ISRAELI MOSAIC
Breakfast at the hotel and check out of the hotel.
PATH 1: Coasting Along
Travel north along the Coastal Highway.
Walk through the waters of Mei Kedem, a restored stretch of a Roman and Byzantine water system.
Continue to Akko.
Guided exploration of Akko's ramparts, immense Crusader & Ottoman fortresses, tunnels, mosques and synagogues.
Lunch on own in Akko
Mavrhatey (My Light): Inside an authentic Ethiopian gojo (hut), hear the personal story of one woman's grueling journey as a child from Ethiopia to Israel; see traditional Ethiopian crafts, partake in a buna (coffee welcoming ceremony) and learn Ethiopian "shoulder" dance.
Proceed to the hotel and check in.
Dinner at the hotel.
Overnight: Kibbutz Ginnosar Guesthouse
PATH 2: Human Tapestry of the Negev
Proceed to the northern Negev.
Guided by specially-trained young Bedouin women, tour Rahat, which boasts the largest Bedouin population in Israel, to gain a deeper understanding of the life and challenges of the Bedouin in the Negev, followed by a conversation with Sarab Abu Rabia-Queder, of Ben-Gurion University.
Continue to Moshav Nevatim.
Visit Moshav Nevatim's Cochin Heritage Center and synagogue, which lovingly display the roots of the Moshav's residents, Jews hailing from Cochin region of India.
Lunch at the moshav restaurant, serving Cochin cuisine.
Drive to Kibbutz Kiryat Anavim and check in to the Cramim Isrotel Spa Hotel.
Time for spa treatments and relaxation.
Dinner at the hotel.
Overnight: Cramim Spa Hotel
Tuesday, June 28, 2022
NATURE AND ADVENTURE IN THE NORTH AND SOUTH
PATH 1: Northern Exposures
Travel by cable car to (or from) the top of the Manara Cliff for a panoramic view of the Lebanon, Western Galilee, and Golan.
Guided walk through the Tel Dan Nature Reserve at the base of the Golan Heights.
Lunch on own in Kiryat Shemona.
Travel by jeeps along the Golan Volcanic Way down a route that reveals some spectacular results of geological activity.
Walk in the Great Juba, a crater in the basalt terrain.
Stop at the paleomagnetic site, to encounter the puzzling phenomenon of rocks that incorporate out-of-the-ordinary magnetic fields.
From atop Mount Bental, a dormant volcano, see magnificent views of Mount Hermon, the Syrian side of the Golan Heights and the mountains of southern Lebanon.
Join a rafting river adventure by and under riverside foliage, down the clear Hatzbani stream, later merging with the Banias stream.
Return to the hotel.
Dinner at the hotel.
Overnight: Kibbutz Ginnosar Guesthouse
PATH 2: Southern Exposures
Depart the hotel for a Jeep Ride through the Judean Hills and along part of the Burma Road.
Continue to one of the Judean Hills Wine Route award winning wineries, for wine tasting and lunch.
Conclude with a special bread design and baking workshop with Anomarel Ogen, one of Israel's leading bread bakers and researchers, who will guide you through an exploration of fine ingredients, the environment and the earth, presenting a slice of the culinary worldview that has developed around bread and wheat.  Bake the creations in a "tabun" oven.
Return to the hotel for spa time.
Dinner at the hotel.
Overnight: Cramim Spa Hotel
Wednesday, June 29, 2022
TRADITION AND POLITICS
Breakfast and check out of the hotel.
PATH 1: Ancient Cities in Modern Contexts
Depart hotel.
Guided visit through Capernaum, a thriving Jewish community during the days of the Second Temple and where Jesus is said to have taught some of his first disciples.
From Capernaum, take a boat ride on the Kinneret to Tiberias.
Short visit to the Kinneret Cemetery, for a glimpse into the trials and triumphs of the early Zionist pioneers, through the lives and poetry of Rachel, the poet, and Naomi Shemer, the songwriter of Yerushalayim Shel Zahav.
Lunch on own in Beit She'an.
Travel to Jerusalem by way of the Great Rift Valley and ascend from the East to Jerusalem.
Recite the Shehecheyanu prayer at the City of David platform and then explore the Underground City of David, with its new finds, tunnels and passageways, concluding with a water walk through Hezekiah's Tunnel
Check in to the hotel.
Dinner on own.
PATH 2: Listening to Narratives
Ascend to Radar Hill, one of the most strategic locations in the Jerusalem area, for an introduction to the day from this site that saw battle in 1948 and 1967.
Proceed to Efrat.
Meet with Mayor Oded Revivi for discussion about present-day Efrat and Gush Etzion – their diverse communities, worldviews and ties to the Land of Israel.
Lunch on own.
Drive to Bethlehem for a visit to the Church of the Nativity, followed by meeting the first woman mayor of Bethlehem, Vera Baboun, and hear her perspective on the range of Palestinian communities, worldviews and ties to the land.
Visit the Shorashim – Roots Dialogue Center, which is dedicated to bringing Palestinians and settlers together for dialogue and reconciliation.
Proceed to Jerusalem
Recite the Shehecheyanu prayer at the Goldman or Haas Promenade.
Check in to the hotel.
Meet with a scholar or a journalist for a de-briefing on the day's visits.
Dinner on own.
Overnight: Dan Panorama Hotel, Jerusalem
Thursday, June 30, 2022
B'NAI MITZVAH IN JERUSALEM
PATH 1:  Layers of Jerusalem
Explore the Jewish Quarter to discover the layers of history beneath the surface, including possible visits to the Cardo, the Broad Wall from the days of the First Temple, the Herodian Mansions from the days of the Second Temple and the Hurva Square, the thriving center of the Jewish Quarter today.
Lunch on own in the Jewish Quarter.
Proceed to the Western Wall, traditional site of Jewish prayer, and continue to the Western Wall Tunnels, which extend the entire length of the Temple Mount.
Option: (participants to choose one)

Visit the Yad Vashem World Holocaust Remembrance Center, incuding a guided visit through the Avenue of the Righteous Among the Nations, the Holocaust History Musuem and the Children's Memorial. Special concluding ceremony
Visit the Ein Yael Living Museum with creative family workshops.

Join Jerusalemites from all walks of life as the Shabbat shopping at Machane Yehuda Open Air Market
begins on Thursday night.
Dinner on own.
PATH 2:  Issues in Sovereignty
Descend to the City of David for a guided visit through some of the newest archaeological finds in Jerusalem and explore the complex realities of contemporary geopolitical challenges interwoven with ancient archeological finds.
Lunch on own.
Proceed to the government complex, the Kirya.
Guided tour the Supreme Court building, with a "compare and contrast" between Israeli and American government systems. Meet with former Supreme Court Justice, Eliyakim Rubinstein.
Take a Hilltop Tour of Jerusalem to view some of the civilian neighborhoods that after the reunification of Jerusalem in 1967 became part of the "security belt." Travel along the Jerusalem Envelope Seam Zone Barrier for a discussion of Jerusalem geopolitics.

Jerusalem Encapsulated: In Neve Ya'akov, Jerusalem's northern most neighborhood, accompany urban planner Herschel Katz on an interactive tour to explore how the security, socio-economic, socio-religious, political, and diplomatic processes of Jerusalem are playing out.

Dinner at Eucalyptus restaurant that boasts "Land of Israel" cuisine, using recipes developed by different ethnic and religious groups that have settled in Jerusalem. The chef chooses wild herbs and plants that grow in the Judean Mountains – hyssop, Jerusalem sage, and just-picked figs, to name just a few.
Overnight: Dan Panorama Hotel, Jerusalem
Friday, July 1, 2022
THE JUDEAN DESERT – THE JUDEAN HILLS
PATH 1: The Dead Sea Basin & Masada
Proceed to the Dead Sea.
Ascend Masada on foot or via the cable car for a guided visit through the site and an exploration of the symbolism and questions that arise from the Masada story and their implications for Jewish life today.
Continue to Ein Bokek for an opportunity to float in the Dead Sea and swim in the hotel pool, followed by lunch.
Hike up to and cool off in the refreshing pools and waterfalls in the Nahal David (David's Stream) of the Ein Gedi Nature Reserve, a unique ecosystem of springs, waterfalls and pools surrounded by lush greenery in a desolate desert setting.
Return to Jerusalem to prepare for Shabbat.
PATH 2: Preparing for Shabbat – Grain, Wine and Oil
Travel to the Ein Kerem home of Efrat Giat for a baking workshop on Yemenite Shabbat bread (kubaneh), followed by a guided walk through the narrow alleyways of Ein Karem, including a visit to one of the many unique art galleries and a dialogue with an artist.
Travel to Sde Moshe and Ptora, a three-generation family farm that grows grapes and olives in the region's rich soil and clean air. The Tamir family works with Nabali olives, one of the few varieties of local olives that haven't undergone any genetic modification, and locally grown grapes that they pick by hand.
Return to Jerusalem for lunch on own and to prepare for Shabbat.
EVERYONE:
Proceed to a Progressive Congregation for Friday night services and Shabbat dinner home hospitality
Overnight: Dan Panorama Hotel, Jerusalem
Saturday, July 2, 2022
A JERUSALEM SHABBAT
EVERYONE:
Breakfast at the hotel.
Morning at leisure or time for services.
Lunch on own.
Shabbat afternoon tour (TBC).
Free time for rest and relaxation.
Concluding conversation.
Havdallah.
Festive farewell dinner.
Depart for Ben Gurion International Airport for return flight home.
Overnight: In flight

Sunday, July 3, 2022
ARRIVAL BACK HOME
*Program is subject to change, pending confirmations.
* Based on 20 full-paying participants.  Prices do not include flights.
​
Hotels:
5 nights Dan Panorama Hotel, Tel Aviv
2 nights Nof Ginnosar (Path 1) or Cramim (Path 2)
3 nights Dan Panorama Hotel, Jerusalem
Land Price Includes:
Assistance upon arrival and departure at Ben Gurion Airport for one flight each way
One group transfer from and one group transfer to Ben Gurion Airport
Licensed Israeli Government Tour Educator and trained by Makor – 10 days
All group Transportation in Israel on a private luxury bus – 10 days
Hotel Accommodations per above ** or similar, pending confirmation
All Site Admissions and programs as per the itinerary
Meals

Breakfast daily
Path 1:  lunch ; Path 2: 3 lunches
Path 1: 6 dinners ; Path 2: 8 dinners

Source Materials, Hat, Map
Water on bus daily – 3 bottles per person per day
Porterage at hotels
Not Included:
Tips for Guide and Driver
Meals on own and out of pocket expenses
Travel and Medical Insurance
Flights
Individual airport transfers
Optional programs
Potential costs stemming from Covid-19-related regulations at the time of travel (PCR or serological tests).
Payment and Refund Schedule
Payment Schedule
Upon Registration — Deposit of $500 per participant
March 1, 2022— 50% of Total Payment
May 1, 2022 — Full Payment
Refund Schedule
Cancel Before March 30, 2022 — Full Refund
Cancel between March 31 and May 1, 2022 — 50% Refund
Cancel between May 1 and June 1, 2022 — 25% Refund
Cancel after June 1, 2022 — No Refund
For more information, please contact Robin at robin@igt.co.il
If you plan to arrive before the tour package begins on June 7 or depart after the tour package ends on June 16 and need assistance with hotels and/or transportation, please contact Rabbi Misha Zinkow, misha@makorjourneys.com or 1-833-GoMAKOR (1-833-466-2567)
Travel Insurance:
We urge you to purchase cancellation insurance & supplemental medical coverage (which covers pre-existing conditions). This is a smart way to safeguard against life's surprises.
We have made arrangements with SMS-Travel Insurance Center (Israel) of Omaha, Nebraska. SMS has over 25 years of experience as worldwide insurance brokers and can help you choose the policy that best meets your needs. Yonah Engel is our contact person.
​
Please note:
most insurance policies require purchase within 21 days of your first payment in order to receive maximum coverage (pre-existing conditions, bankruptcy insurance, etc).
even if you do not yet know the final trip cost (e.g. flights), write down the amount you do know – and then at a later date, we can amend the insurance premium.
trip dates are for the entire period away from home
trip costs are all pre-paid expenses (e.g. airfare + land costs)
Email: yonah@travelinsuranceisrael.com
Phone number: 1-402-404-5205
Mention promo code: IGT-MAKOR
There are no group flights organized for this tour, but Rabbi Weiss recommends one of the two itineraries below. If you choose another carrier, please plan to arrive to TLV by 3:30 PM in order to be included on the group bus. If you arrive later, transportation to meet the group will need to be by private cab.
Recommended Flights Chicago-Tel Aviv-Chicago
American Airlines departure from Chicago
Depart ORD on June 21 at 5:05 PM on AA 7003 (operated by British Airways), arrive LHR (Heathrow) June 22 at 6:50 AM
Depart LHR at 8:00 AM on British Airways 165, arrive TLV at 2:50 PM
American Airlines return from Israel
Depart TLV on July 2 at 11:55 PM on AA 53, arrive MIA (Miami) at 6:25 AM on July 3
Depart MIA at 8:45 AM on AA 1431, arrive ORD at 11:07 AM
——
United Airlines departure from Chicago
Depart ORD at 4:10 PM on June 21 on UA 3, arrive ZRH (Zurich) at 7:55 AM on June 22
Depart ZRH at 9:45 AM on Swiss International Air Lines 252, arrive TLV at 2:35 PM
United Airlines return from Israel
Depart TLV at 11:25 PM on UA 91, arrive EWR (Newark) at 3:55 AM on July 3
Depart EWR at 8:20 AM on UA 1660, arrive ORD at 9:57 AM