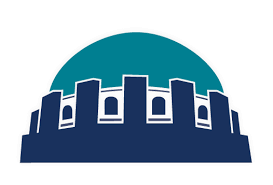 Congregation Emanu-El Family Journey to Israel 2023
Jun 18, 2023 - Jun 30, 2023
Led by Cantor Arik and Rachel Luck

Registration is open until February 28, 2023
See Tel Aviv, Jerusalem and the Galilee
Connect to the Land, People and State of Israel
Explore your own relationship to Israel and the Jewish People

Sunday, June 18, 2023
We're off!
Overnight: En route to Israel
Monday, June 19, 2023
Arrival & Welcome to Israel!
Arrive at Ben Gurion International Airport, with assistance by a Makor Educational Journeys representative
Overnight: David Intercontinental, Tel Aviv
Tuesday, June 20, 2023
The "Big Orange"
Breakfast at the hotel and introduction to the trip (or at dinner).
Introduction to Tel Aviv from the Jaffa Overlook, tracing over 3,000 years from the days of the Bible to the thriving 24/7 city Tel Aviv has become.
Guided walk-through Neve Zedek, with its great stories and shops, for a glimpse into the beginnings of Tel Aviv, "before Tel Aviv."
Family Scavenger Hunt, along Rothschild Blvd – from the beginnings of Tel Aviv – Ahuzat Bayit – in 1909, to one of the world's leading innovation hubs today.
Walk along the Nachalat Binyamin Pedestrian Mall, with its arts and crafts fair and street artists, with lunch on your own.
Guided tour in the Florentin neighborhood, Tel Aviv's most bohemian and upbeat neighborhood and learn about contemporary Israeli culture thorough urban art: writing on the wall, graffiti, bumper stickers and even painted garbage bins.
Continue to the "Tiny, Tiny" Art Gallery, where a professional graffiti artist will teach the creative techniques and secrets behind graffiti art to put on a T-shirt or canvas to take home.
Leisure time on the beach, shopping, or exploring Tel Aviv on your own.
Dinner at a Tel Aviv restaurant.
Overnight: David Intercontinental, Tel Aviv
Wednesday, June 21
Independence Trail
Breakfast at the hotel and check-out
Visit the Palmach Museum and follow the trials and triumphs of the pre-state fighting force, which in which in many ways formed the foundation and standards of the Israel Defense Force.
Proceed north from Tel Aviv to Caesarea.  Guided visit through the Roman Theater, Hippodrome, Promenade and Palace and concluding at the remains of the Crusader City, exploring the relationship between Romans and Jews, with Historo-drama performed by the youth.
Continue north to walk through the waters of Mei Kedem, a restored stretch of aqueduct that was part of a far-reaching Roman and Byzantine water system.
Visit Atlit, site of the British detention camp for illegal Jewish immigrants between 1945 and 1948, for a guided visit through the reconstructed facility and a glimpse into the challenging years leading up to the establishment of the State of Israel.
Proceed to the hotel and check in.
Overnight: Kibbutz Lavi, Galilee
Thursday, June 22, 2023
"Northern Exposures"
Guided walking tour of Safed, starting at the highest point in town, the strategically placed 12th century Crusader Citadel. Descend by foot to the Old City to explore some of the synagogues of Safed, which has been a center of Kabbalah  -Jewish mysticism- since its 16th century revival.
Travel by Jeeps along the Golan Volcanic Way down a route with some spectacular results of geological activity, including a short hike on Mount Bental and a brief geopolitical explanation about Israel's relationship with its neighbors. 
Family Rafting Adventure down the Jordan River and its tributaries.
Overnight: Kibbutz Lavi, Galilee
Friday, June 23, 2023
The Jordan River Valley
Breakfast at the hotel and check-out
Proceed south along the Jordan Valley, part of the Syrian-African Rift.
Enjoy Gan HaShlosha National Park, also called Sachne, and consider a swim in the natural warm waters of a site that some say is the original "Garden of Eden."
Tour Kibbutz Sde Eliyahu and learn about its cutting-edge ecological business, Bio Bee, which spreads ecological awareness and supports Jewish, Palestinian Arab and Jordanian farmers.
Continue through the Jordan Valley to Jerusalem
Stop at Mount Scopus for an introduction to Jerusalem and an opportunity to recite the Shehecheyanu

blessing.
Optional visit to the Machane Yehudah open air market as residents and guests prepare for Shabbat.
Kabbalat Shabbat services at a Reform congregation.
Shabbat dinner with the community or home hospitality.
Overnight: Inbal Hotel, Jerusalem
Shabbat/Saturday, June 24, 2023
A Jerusalem Shabbat
Morning at leisure and time to attend services at a local synagogue.
Jerusalem: A City of Many Traditions – Enter the Old City near the Jaffa Gate to walk along the Ramparts.
Time for meditation and reflection at the Western Wall (the Kotel)
Group lunch/tastings in the Souq –the Arab market- the heart of the Old City East Jerusalem.
"Moses Montefiore's Legacy." Solve puzzles and look for clues while learning about the history of the beautiful neighborhoods of Mishkenot Sha'ananim and Yemin Moshe. (optional)
Meet at TBD and walk into the Old City and onto Rooftops for a glimpse into the Christian, Jewish and Armenian Quarters, followed by Havdalah
Overnight: Inbal Hotel, Jerusalem
Sunday, June 25, 2023
Remembrance
Guided visit through the Yad Vashem World Holocaust Remembrance Center complex, the Jewish National Memorial to the six million Jewish victims of the Holocaust, including:
§  The Avenue of the Righteous
§  The Holocaust History Museum
§  The Children's Memorial
Concluding program in the Valley of the Communities.
(Age-appropriate guiding in Yad Vashem and alternate programming for young children).
Lunch on your own at Machane Yehuda, one of the most famous outdoor markets in the Middle East, and take in the scene: Jews from 102 countries speaking 82 different languages, busy shopping, eating, and celebrating life.
Jerusalem Hills Water Walk
Dinner and evening on own
Overnight: Inbal Hotel, Jerusalem
Monday, June 26, 2023
Celebrate!
Bnai Mitzvah Ceremony at HUC- Beit Shmuel on the terrace.
Explore the underground City of David, with its new finds, tunnels and passageways, concluding with a water walk through Hezekiah's Tunnel.
Celebratory lunch at Kibbutz Tzuba-Belmont Hotel
Adults:  Wine-tasting at the Tzuba estate winery which uses grapes grown on the ancient and new terraces of the Judean Hills.
Youth:  Chocolate making workshop at Galita Chocolate
Dinner and evening on own
Overnight: Inbal Hotel, Jerusalem
Tuesday, June 27, 2023
Masada and The Dead Sea
Proceed to the Dead Sea basin
Ascend Masada via cable car for a guided visit through the site and an exploration of the symbolism and questions that arise from the Masada story and their implications for Jewish life today.
Ride the cable car down and continue to Ein Bokek for an opportunity to float in the Dead Sea and swim in the hotel pool, followed by lunch.
Hike up to and cool off in the refreshing pools and waterfalls in the Nahal David (David's Stream) of the Ein Gedi Nature Reserve, a unique ecosystem of springs, waterfalls and pools surrounded by lush greenery in a desolate desert setting.
Proceed to Eretz Beresheit
Ride camels to the "Tent of Avraham Avinu" at Eretz Beresheit, for an explanation and demonstration of ancient Biblical hospitality customs, many of which are preserved today in traditional Bedouin life.
Dinner and evening on own
Overnight: Inbal Hotel, Jerusalem
Wednesday, June 28, 2023
Underground Israel
Begin the day at active archaeological dig at Beit Guvrin, where hundreds of caves that served as storerooms, burial crypts and safe havens date to the time of the Phoenicians.
Visit Sderot for a window into the socio-economic challenges faced by local residents in the shadow of the missile threats from Gaza, with an interactive visit to the Animal-Assisted Resilience Center in Sderot, which assists children and teens living with trauma to return to a sense of safety by helping to improve interpersonal connections, encouraging engagement in the community, and regaining areas of functioning that may have been diminished by their trauma.
Travel south and stop for an introduction to and overview of the northern Gaza Strip, for an overview and security briefing on the latest security developments, with security officer and youth worker, Tal Shamir, of Kibbutz Ein Hashlosha
Continue to Palmachim Beach for a late afternoon swim and snack.
Dinner and evening on own
Overnight: Inbal Hotel, Jerusalem
Thursday, June 29, 2023
The People and The Land
Breakfast at the hotel and check-out
Visit ANU, the Museum of the Jewish People, which connects visitors to their roots and personal and collective Jewish identities.
Continue with a walk in the multi-ethnic Jewish weave of Tel Aviv, beginning at the Levinsky Market, with its numerous tastes and scents from the Balkans and Greek Isles.
Check-into day-use hotel.
Lunch and afternoon on own.
Farewell dinner at a Tel Aviv restaurant.
Depart for Ben Gurion International Airport for return flights home.
Overnight: In flight

Friday, June 30, 2023
Arrival to United States
"Next Year in Jerusalem!"
*Program is subject to change, pending confirmations.
*Price does not include flights. Price based on a minimum of 20 paying participants.  At 30 full-paying participants, price will decrease. 
Hotels:
2 nights, David Intercontinental Hotel, Tel Aviv
2 nights, Kibbutz Lavi, Galilee
6 nights, Inbal Hotel, Jerusalem
Land Price Includes:
Assistance upon arrival and departure at Ben Gurion Airport for one group flight
One transfer from and one transfer to Ben Gurion Airport for one group flight
Licensed Israeli Government Tour Educator and trained by Makor – 11 days
All group Transportation in Israel on a private luxury bus – 9 days

Youth Counselor/Additional Educator for alternate youth programming – 3 days
Hotel Accommodations per above ** or similar, pending confirmation
All Site Admissions and Programs as per the itinerary
Meals

Breakfast daily
4 lunches
6 dinners

Source Materials, Hat, Bag, Map
Water on bus every day
Porterage at hotels
Credit Card Fees
Not Included:
Flights
Tips for guide and driver (recommended: $8 for guide and $4 for driver per person per day)
Meals on own and out of pocket expenses
Travel and Medical Insurance (see below for more information about insurance)
Potential costs related to Covid-19 regulations at the time of travel
Entrance to zoo or aquarium for those not going to Yad Vashem
Payment and Refund Schedule
Please Note: Refunds will be applicable depending on the global pandemic status.
Payment Schedule
Upon Registration — Deposit of $500 per participant
March 1, 2023— 50% of Total Payment
May 15, 2023 — Full Payment
Refund Schedule
Cancel Before March 1, 2023 — Full Refund
Cancel between March 1 and April 15, 2023 — 50% Refund
Cancel between April 15 and May 15, 2023 — 25% Refund
Cancel after May 15, 2023 — No Refund
For more information, please contact Cantor Arik Luck, aluck@emanuelsf.org, or Rabbi Misha Zinkow, misha@makorjourneys.com
Travel Insurance:
We urge you to purchase cancellation insurance & supplemental medical coverage (which covers pre-existing conditions). This is a smart way to safeguard against life's surprises.
We have made arrangements with SMS-Travel Insurance Center (Israel) of Omaha, Nebraska. SMS has over 25 years of experience as worldwide insurance brokers and can help you choose the policy that best meets your needs. Yonah Engel is our contact person.  See below for contact information.
​
Please note regarding timing for purchase of travel insurance:
most insurance policies require purchase within 21 days of your first payment toward the trip (including your $500 deposit) in order to receive maximum coverage (pre-existing conditions, bankruptcy insurance, etc).
even if you do not yet know the final trip cost (e.g. flights), write down the amount you do know – and then at a later date, the insurance premium can be adjusted.
trip dates are for the entire period away from home
trip costs are all pre-paid expenses (e.g. airfare + land costs)
Email: yonah@travelinsuranceisrael.com
Phone number: 1-402-404-5205
Mention promo code: IGT-MAKOR
There is no group flight for this journey; please contact Cantor Luck for recommended flights.