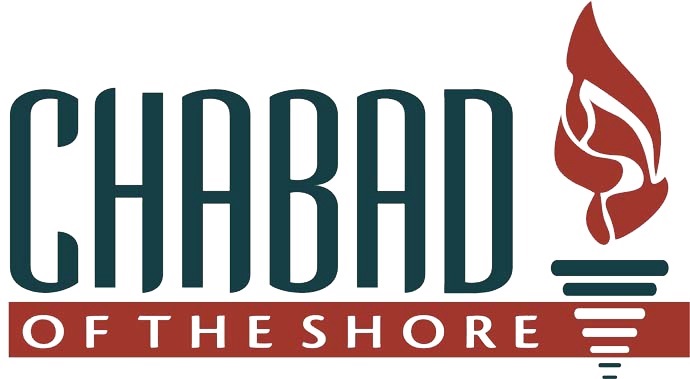 Chabad of the Shore
May 15, 2022 - May 23, 2022
Sunday, May 15, 2022
DEPARTURE
Depart on flight from Liberty Airport, Newark
Overnight: Flight
Monday, May 16, 2022
ARRIVAL IN ISRAEL
Arrival Ben Gurion, transfer and tour of Old Jaffa (dependent on timing)
Special welcome lunch at a Jaffa restaurant.
Walking tour along Rothschild Blvd and the Independence path.
Check in to the hotel.
Dinner on own, possibilities include: The Tel Aviv Port, Sarona, or Train Station
Overnight: Carlton Hotel, Tel Aviv
Tuesday, May 17, 2022
JEWISH CREATIVITY: YESTERDAY AND TODAY
Breakfast at the hotel.
Check out of the hotel.
Visit the Children's Museum in Holon for Dialogue in the Dark, an immersive experience.
Depart for northern Israel.
Stop at Caesarea for a guided visit through the Roman and Crusader ruins and a conversation on the significance of the Second Temple Jewish community in Caesarea.
Drive north to Zichron Yaakov, with lunch on your own and a visit to the Carmel Winery for wine tasting.
Visit the Aharonson House, with its story of Nili – the WWI Jewish spy ring.
Drive to the Upper Galilee.
Check in to the Kibbutz hotel, Hagoshrim.
Dinner at the hotel, followed by a free evening.
Overnight: Kibbutz Hagoshrim, Upper Galilee
Wednesday, May 18th, 2022
NATURE AND SPIRITUALITY IN ISRAEL'S NORTH
Breakfast at the hotel.
Guided visit through the mystical city of Tzfat, in preparation for Lag Ba'omer.
Ascend to the Golan Heights with an overview of both the Hula Valley and Syria, and an off-the-beaten-track jeep rideBBQ and falafel lunch in the field with local spirits tasting (wine, whisky, cider).
Conclude the day with a short nature walk through Tel Dan Reserve.
Special dinner and Lag Ba'Omer celebration, with a traditional bonfire, dancing and music – location to be determined.
Overnight: Kibbutz Hagoshrim, Upper Galilee
Thursday, May 19th, 2022
THE LAND OF THE TANACH
Breakfast at the hotel.
Check out and depart for central Israel.
Stop at Har Grizim, the Mountain of Blessings overlooking the city of Shechem, with an overview of the ancient city and the Tomb of Joseph.
Drive to Shilo for a guided visit through the ancient Tel Shilo, site of the Tabernacle, concluding with a Lag Ba'Omer procession thorugh teh Tell.
Lunch and wine tasting.
Drive to Jerusalem.
Shehecheyanu ceremony overlooking the Old City.
Check in to the hotel.
Dinner on own.
Optional visit to the Tower of David Extravaganza Sound & Light Show.
Overnight: Inbal Hotel, Jerusalem
Friday, May 20, 2022
THE LAND OF THE TANACH
Breakfast at the hotel.
Jerusalem @ 2021, with a local scholar.
Walking tour through the Old City, including the Davidson Archaeological Park, the Southern Wall Excavations, the Kotel and the Jewish Quarter.
Lunch on own in the Jewish Quarter.
Free time for exploration and shopping in Mamilla Mall, Machane Yehudah Market, Ben Yehudah St and the First Station.
Visit the Southern Wall pre-Shabbat, and either take the bus back to the hotel before Shabbat or stay at the Kotel for davening on own and walk back to the hotel.
Private Shabbat dinner at the hotel with lone soldiers.
Oneg Shabbat and optional late night walking tour of Meah Shearim.
Overnight: Inbal Hotel, Jerusalem
Saturday (Shabbat), May 21, 2022
SHABBAT IN JERUSALEM
Breakfast at the hotel.
Special Chabad Shabbat services as a group.
Shabbat lunch at the hotel.
Early afternoon Shabbat walking tour
Shabbat rest.
Seudah Shlishit, followed by Shabbat study time.
Havdallah overlooking the Old City.
Optional late night in Machane Yehudah.
Overnight: Inbal Hotel, Jerusalem
Sunday, May 22,2022
STRATEGIES FOR JEWISH SURVIVAL
Breakfast at the hotel.
Depart for the Dead Sea Basin.
Ascend to the top of Masada by cable car, followed by a guided visit through Masada.
Lunch at a Dead Sea hotel, with free time to relax, float in the Dead Sea and swim in the hotel pool.
Stop at Genesis Land, with camel rides and Bedouin hospitality.
Return to Jerusalem, followed by dinner  and evening on your own.
Overnight: Inbal Hotel, Jerusalem
Monday, October 23, 2022
MEMORIES FOR THE FUTURE
Breakfast at the hotel.
Visit Yad Vashem, the National Memorial to the victims of the Holocaust.
Lunch on own at Machane Yehuda open air market.
Afternoon visit to Hebron, including shopping time.
Return to the hotel with time to relax, followed by check out and a wrap up conversation.
Festive closing dinner.
Transfer to the airport for return flight to the USA
Overnight: Flight
Special Early Bird Price until January 15: $3,950
* Based on 20 full-paying participants.  Prices do not include flights.
Hotels:
1 night Carlton Hotel, Tel Aviv
4 nights Hagosherim Hotel, Galil
4 nights Inbal Hotel, Jerusalem
Land Price Includes:
Assistance upon arrival and departure at Ben Gurion Airport for group flight
Group transfers from and one group transfer to Ben Gurion Airport
Licensed Israeli government Tour Educator and trained by Makor
All group transportation in Israel on a private luxury bus – 8 days
Hotel accommodations per above ** or similar, pending confirmation
All site admissions and programs as per the itinerary
Meals

Breakfast daily
5 lunches

Felafel & Tasting
Jaffa
Shilo
Dead Sea
Shabbat lunch

4 dinners

Northern hotel
Bat Yaar
Shabbat dinner
Farewell dinner

Source Materials, Hat, Bag, Map
Water on bus daily – 3 bottles per person per day
Porterage at hotels
Not Included:
   Tips for guide and driver
   Meals on own and out of pocket expenses
   Travel and medical insurance
   Flights
Payment and Refund Schedule
Payment Schedule
Upon Registration — Deposit of $500 per participant
July 15, 2021 — End of early bird special
September 15, 2021 — Full Payment
Refund Schedule
Cancel Before August 1, 2021 — Full Refund
Cancel between August 1 and September 15, 2021 — 50% Refund
Cancel between September 15 and October 1, 2021 — 25% Refund
Cancel after October 1, 2021 — No Refund
Please note: The refund policy will be adjusted with regard to COVID-19 developments or safety/security conflagrations, to the benefit of the participants.
For more information, please contact Keren at keren@igt.co.il
Travel Insurance:

We urge you to purchase cancellation insurance & supplemental medical coverage (which covers Covid-19 & pre-existing conditions). This is a smart way to safeguard against life's surprises.
Please note: to receive maximum coverage, it is suggested to purchase within 21 days of your first payment.
We have made arrangements with Travel Insurance Center, a division of SMS (Senior Market Sales); members of UStiA (United States Travel Insurance Association). Worldwide travel insurance brokers headquartered in Omaha Nebraska with over 35 years experience. Coverage to all destinations.
​
Please note:
Unsure of your final costs? Not a problem. Insure now the amount you have paid for – and then after any future payments, policy can be amended.
Trip costs are all pre-paid expenses (e.g. airfare + land costs, etc.), no matter who the vendors are.
Travel dates are for the entire period away from home. Travel dates can also be revised up until departure.
Medical coverage is included in a comprehensive policy and covers unexpected medical expenses including those related to Coronavirus/Covid19.
After purchase, a "consulate letter" will be issued. This one page "consulate letter" summarizes the coverage & clearly states that Coronavirus/Covid19 medical expenses are covered.
It is in your interest to purchase a policy within 21 days of your first payment thus receiving maximum coverage (e.g. F.A.R., waiver for pre-existing conditions, bankruptcy insurance, suppler default, etc.)
Email: yonah@travelinsuranceisrael.com
Phone number: 1-402-404-5205
Mention promo code: IGT-MAKOR
There are no group flights organized for this tour.