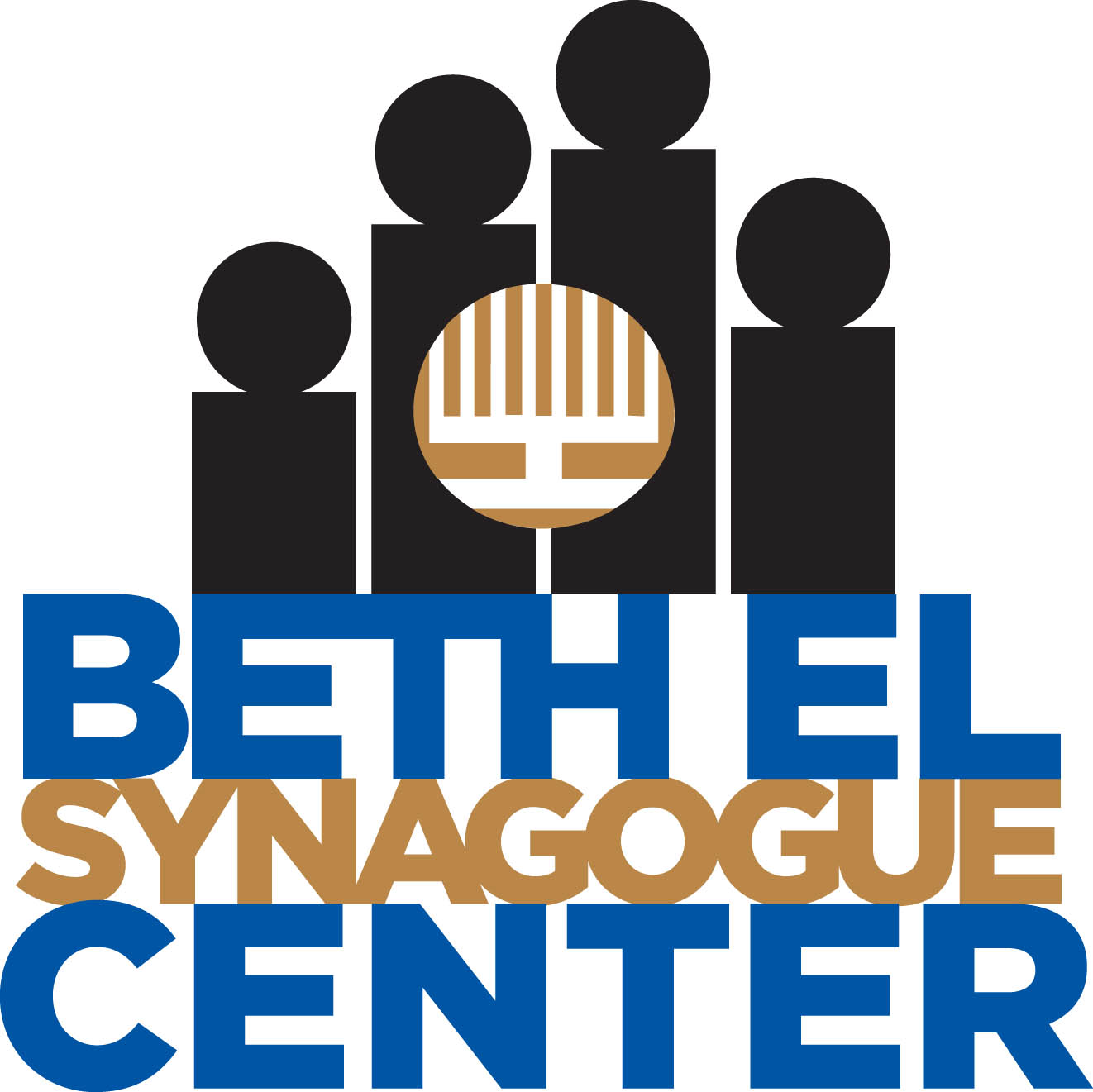 Beth El Synagogue Center
May 8, 2023 - May 18, 2023
Dreaming Israel's Future: 21st Century Aspirations and Challenges

Led by Rabbi David Schuck


Monday, May 8, 2023
ON OUR WAY
Departure from the United States
Overnight: In-Flight
Tuesday, May 9, 2023
B'RUCHIM HA-BA'IM ~ WELCOME TO ISRAEL
Arrive at Ben Gurion International Airport, with assistance from a Makor Educational Journeys representative.
Proceed to Jerusalem.
Visit the Haas Promenade overlooking the city for an introduction to Jerusalem and Shehecheyanu blessing.
Check into the hotel.
Dinner on own in First Station
Overnight: Jerusalem, Orient Hotel
Wednesday, May 10, 2023
CONNECTIONS TO THE LAND
Breakfast at the hotel
Visit to the Temple Mount/ Haram al Sharif to explore the site from theological, geographical and geopolitical perspectives (pending confirmation)
Descend to the City of David for a guided visit through some of the newest archaeological finds in Jerusalem and explore the complex realities of contemporary geopolitical challenges interwoven with ancient archeological finds (in conjunction with Emek Shaveh, pending confirmation).
Guided walk through the Machane Yehudah open air market with Avigayil Kuperman for an experience that combines Mid-East geopolitics … and food! Eat and learn amidst stories about commonality and conflict with food at the center.
Proceed to the Shalom Hartman Institute, for a program exploring some of its flagship initiatives, as a way of peering into Israeli society, with one of SHI's leading faculty members.
Conclude the day with a walking tour of Ein Karem, a "village" within Jerusalem, including a visit and home-cooked dinner with one of the women of Niflaot Ein Karem.
Overnight: Jerusalem, Orient Hotel
Thursday, May 11, 2023
STRENGTHENING THE PERIPHERY
Breakfast at the hotel
Drive south to Sderot.
Visit Sderot, located on the border with the Gaza Strip, was founded as a "development town" to house new immigrants.  Visits to include:
The Israel Trauma Coalition, a national umbrella organization that has developed trauma-related interventions.
The Sderot Social Rights Center -SSRC- a community-based action center that does community organizing, social work and legal advocacy to ensure that the voices of the most disadvantaged are heard in civic life.
The Sderot Indoor Recreation Center provides young people with a fun and safe place to play.
Continue to Kibbutz Nir Oz.
Meet with university students and leaders involved with Kedma, an NGO dedicated to supporting and empowering the people who live in Israel's peripheries and border zones, hosted by funder Tirael Cohen.
Lunch at Nir Oz with Haaretz journalist Amir Tibon, "My Home in Nir Oz."
Proceed to the Bedouin community of Rahat
In Rahat, meet with Jamal Alkirnari, founder of New Dawn in the Negev, a Bedouin-Jewish co-existence NGO that provides programming for Bedouin youth-at-risk.  Tour Rahat with specially trained young guides.
Return to Jerusalem
Dinner and evening on own.
Overnight: Jerusalem, Orient Hotel
Friday, May 12, 2023
PREPARING FOR SHABBAT IN BODY AND MIND
Breakfast at the hotel.
Depart for the edge of the Judean Desert.
Elu V'Elu Divre Elohim Hayim: a full morning program at Midreshet Ein Prat with Rabbi Danni Segal and students, an exploration of the significant divides in Israeli society, of Jewish practice and the future of the Land, through joint text study with Israelis from a variety of backgrounds.
Conclude the desert visit with a self-drive Off-Road Ranger ride into the Judean Desert, including pita baking and a light lunch.
Return to Jerusalem, dropping off those who wish at Machane Yehudah
Free time for personal exploration.
Shabbat Services at Kehillat Zion.
Shabbat Dinner Home Hospitality with members of Kehillat Zion, or at a private venue (pending confirmation).
Overnight: Jerusalem, Orient Hotel
Saturday/Shabbat, May 13, 2023
JERUSALEM IN POETRY
Breakfast at the hotel
Morning at leisure, reflection and/or prayer.
Picnic lunch in the Bloomfield Garden.
Memory in Jerusalem: Walking Tour through the streets of Jerusalem, guided by the poetry of Yehuda Amichai, Mahmoud Darwish and William Blake to explore the poets' feelings towards Jerusalem.
Possible preparation for Encounter.
Havdalah overlooking the Old City.
Evening and dinner on own.
Overnight: Jerusalem, Orient Hotel
Sunday, May 14, 2023
ENCOUNTER SEMINAR DAY: PALESTINIAN CONNECTIONS TO THE LAND
Breakfast at the hotel.
Full Day program with "Encounter"
Return to Jerusalem
Dinner on own.
Overnight: Jerusalem, Orient Hotel
Monday, May 15, 2023
THE QUEST FOR ACCESS, SOCIAL JUSTICE AND EQUALITY
Breakfast at the hotel and a debriefing of the Encounter Program with Dr. Tal Becker
Check out of hotel
Proceed to Lod
Israel @2023: Visit Maoz in Lod for a special program to focus on one or more of the following topics: Israeli Jews and Arabs, Haredim and Israeli society, gender equality and inclusion.  Meet with Yoav Heller, CEO, Maoz.
At the Lod Chicago Community Center, engage in a conversation with community activists Hilda Qadasa or Manaar Mima, about a new vision for the neighborhood, with lunch.
Meet with young community activists from Tozeret Haaretz, a nationwide network of students working to promote social justice and equality in Israel's underdeveloped and challenging communities, hosted by founder, Yuval Bdolah
Continue to Tel Aviv.
Check into hotel.
Twilight Bike or Segway ride along the Tel Aviv Promenade.* (*at own expense)
Dinner at a restaurant in Tel Aviv.
Overnight: Tel Aviv, David Intercontinental Hotel
Tuesday, May 16, 2023
TOWARDS AN INCLUSIVE SOCIETY
Breakfast at the hotel
Proceed north along the coast
Experience the origin and growth of food at the Halbrecht Farm, a center for learning, growing and cooking tasty, natural and varied foods, with a light morning snack.
Drive toward the Jezreel Valley to the boutique Tulip Winery which produces quality wine and demonstrates social responsibility in Kfar Tikva, a pioneering community for adults with developmental and emotional disabilities. The winery employs Kfar Tikva members and provides them with business acumen for the labor market, with lunch.
Proceed to Givat Haviva.
Being a Palestinian Israeli: participate in seminar/visit in an Arab village with Muhammed Darawshe, director of the Givat Haviva Center for Shared Society.
Return to Tel Aviv
Performance by the Deaf-Blind Acting Ensemble at the "Nalaga'at" Center, founded on the basic belief that every human being has the right to contribute to the society in which they live. (pending the performance schedule. An interactive Nalaga'at workshop may be substituted)
Dinner on own.
Overnight: Tel Aviv, David Intercontinental Hotel
Wednesday, May 17, 2023
JAFFA AND TEL AVIV: RENEWING THE OLD IN SEARCH OF A NEW SOCIETY
Breakfast at the hotel.
Walking tour with Rabbi Rani Jaeger along the Tel Aviv port, with a discussion about Jewish identity and Israel /or/ a study session on the same topic with ALMA, /or/ meeting with African asylum seekers.
Travel to Jaffa and the Orchard of Abraham's Children, with director Ihab Balha, a Sufi cleric, and other members of this interfaith group, for a conversation about some of the challenges and triumphs faced by both Arab and Jewish residents in their attempts to build a shared society.
Free afternoon with opportunities for one or more of the following:
A visit to the Jaffa Flea Market, a guided walk through the Levinsky Balkan and the Carmel Markets, and/or personal exploration.
Visit the Tel Aviv Museum of Art
Check out of hotel.
Summation and dinner at a chef's restaurant in Sarona, once a flourishing Christian Templar agricultural settlement, now transformed into a beautifully landscaped complex of boutique shops, restaurants and galleries.
Depart for Ben Gurion Airport for return flight home.
Overnight: In-Flight
Thursday, May 18, 2023
ARRIVAL TO UNITED STATES
L'shana ha-ba'ah bi'rushalayim!
* Based on 20 participants  
Prices do not include flights
Hotels:
2 nights at the David Intercontinental, Tel Aviv
6 nights at the Orient, Jerusalem
Land Price Includes:
Group assistance upon arrival and departure at Ben Gurion Airport
One group transfer from and one group transfer to Ben Gurion Airport
Licensed Israeli Government Tour Educator and trained by Makor – 9 days
All group Transportation in Israel on a private luxury bus – 8 days
Hotel Accommodations per above ** or similar, pending confirmation
All Site Admissions and programs as per the itinerary
Meals

Breakfast daily
5 lunches
4 dinners

Source Materials, Hat, Map
Water on bus daily – 3 bottles per person per day
Porterage at hotels
Not Included:
   Tips for Guide and Driver
   Meals on own and out of pocket expenses
   Travel and Medical Insurance (see below for more information)
   Flights
Additional Important Information
Payment and Refund Schedule
Payment Schedule
Upon Registration — Deposit of $500 per participant
January 21, 2023 — 50% of Total Payment
March 21, 2023 — Full Payment
Refund Schedule
Cancel Before January 21, 2023 — Full Refund
Cancel between January 21 and February 28, 2023 — 50% Refund
Cancel between February 28 and April 15, 2023 — 25% Refund
Cancel after April 15, 2023 — No Refund
Please note: This cancellation policy is based on supplier refund parameters. Makor Educational Journeys will make every effort to refund as much of the monies paid as possible, no matter when cancellation takes place.
Questions about the trip?   For more information, please contact Rabbi David Schuck, or Rabbi Misha Zinkow (Makor Educational Journeys)
Travel Insurance:
We urge you to purchase cancellation insurance & supplemental medical coverage (which covers pre-existing conditions). This is a smart way to safeguard against life's surprises.
We have made arrangements with SMS-Travel Insurance Center (Israel) of Omaha, Nebraska. SMS has over 25 years of experience as worldwide insurance brokers and can help you choose the policy that best meets your needs. Yonah Engel is our contact person.
More on Travel Insurance:
most insurance policies require purchase within 21 days of your first payment in order to receive maximum coverage (pre-existing conditions, bankruptcy insurance, etc).
even if you do not yet know the final trip cost (e.g. flights), write down the amount you do know – and then at a later date, we can amend the insurance premium.
trip dates are for the entire period away from home
trip costs are all pre-paid expenses (e.g. airfare + land costs)
Email: yonah@travelinsuranceisrael.com
Phone number: 1-402-404-5205
Mention promo code: IGT-MAKOR